LAW Reviews: The High Court Considers DACA
Immigration law expert Sarah Sherman-Stokes on the arguments and implications of the Deferred Action for Childhood Arrivals (DACA) case before the Supreme Court.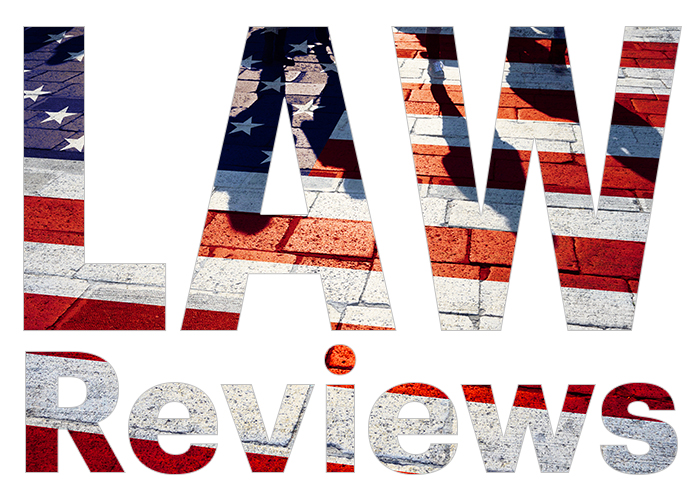 ---
"LAW Reviews" is an opinion series that provides commentaries from BU Law faculty on a variety of legal issues. The views expressed are solely those of the author and are not intended to represent the views of Boston University School of Law.
---
On the morning of November 12, 2019, more than 500 people rallied on the steps of the Supreme Court. Roughly two dozen of them had just finished marching 230 miles from New York. All of them had one common goal: To preserve the Deferred Action for Childhood Arrivals (DACA) program, an Obama-administration initiative that provided temporary legal status to more than 700,000 young people. For many of these young people, DACA gave them a chance to finally live the lives they dreamed of—to attend college and graduate school, pursue careers, and build families.
The Supreme Court's decision in Department of Homeland Security v. Regents of the University of California will have a profound impact on these hundreds of thousands of noncitizens, families, and communities; but after 80 minutes of heated back and forth, it's not clear how the justices will rule.
When the Trump administration announced in September 2017 that it would rescind DACA, the lawsuits were swift. The result was three nationwide injunctions issued by US district courts—in California, New York, and the District of Columbia—that allowed people who had previously qualified for DACA to renew their status, though new applications are presently stayed. These suits argued that the president's decision to end DACA violated the Administrative Procedure Act—ostensibly, that the government had failed to follow the appropriate procedure in rescinding the program.
All parties agree that the president has the power to end DACA. The dispute, which played out in oral arguments in November, then lies in how he can end it. Specifically, the justices quibbled over whether the government had sufficiently considered the recipients' reliance interests before deciding to end the program. The solicitor general argued that DACA recipients' reliance was ill placed—that the program was always meant to be temporary.
As a listener, a lawyer, and an advocate for my clients, I can't help but find these kinds of discussions jarring. An abstract, procedural debate, devoid of context, over the "correct" way to cancel a program that impacts the lives of hundreds of thousands of young people is exactly the kind of legal analysis I push my students to avoid. Thankfully, Justices Kagan and Sotomayor, in particular, pushed back. Sotomayor pulled no punches, at one point noting that "there's a whole lot of reliance interests that weren't looked at," including promises made by President Trump himself about the continuation of DACA. She went on to ask where the government had documented "the political decision… that this is not about the law; this is about our choice to destroy lives."
The challengers' attorneys argued that the government had "utterly failed" to provide an "accurate, reasoned, rational, and legally sound explanation" for its decision to end DACA. But several justices were dubious that sending the case back to the lower courts would produce a different result. Others, like Justice Gorsuch, wondered what good may come from "another five years of litigation" over the adequacy of the explanation to end DACA. Notably, the justices were skeptical because the evidence that the government appropriately considered plaintiffs' reliance interests comes primarily in the form of a memo drafted by former Department of Homeland Security Secretary Kirstjen Nielsen—now widely known as one of the apologists for the devastating family separation policy that removed more than 5,000 immigrant children from their parents.
Nielsen's animus for DACA shines through in her memo justifying the end to the program, which makes clear that the administration takes DACA's illegality as the starting point. With that in mind, Justice Ginsburg argued that there was nowhere to go but to end the program. If, however, the administration had assumed that the program was legal, they would have had to be honest about their reasons for ending it. Or, as Sotomayor suggested earlier, their "choice to destroy lives."
At the end of oral arguments, as DACA recipients continued to chant, "Home is Here!" outside the courtroom, there was little clarity about how the justices will rule. But, when I consider the lives of my clients—DACA recipients represented by BU Law's Immigrants' Rights & Human Trafficking Program—I have no doubt that their lives could be destroyed. Some of them are studying, in high school and in college, others have advanced degrees and promising careers. Still others are grappling with major medical conditions that require constant care. For all of them, one thing is certain: their home is here.
---
Sarah Sherman-Stokes associate director of the Immigrants' Rights & Human Trafficking Clinic, teaches immigration law and supervises students representing newly arrived unaccompanied children facing deportation, refugees fleeing human rights abuses, and other vulnerable immigrants in court and administrative proceedings.
---
Related
News
Photo by robertiez via iStock
---