Public Service Loan Forgiveness: A Primer for BU Law Students and Alumni
Director of Financial Aid Cheryl Constantine answers the most common questions students and alumni ask about the complex government program.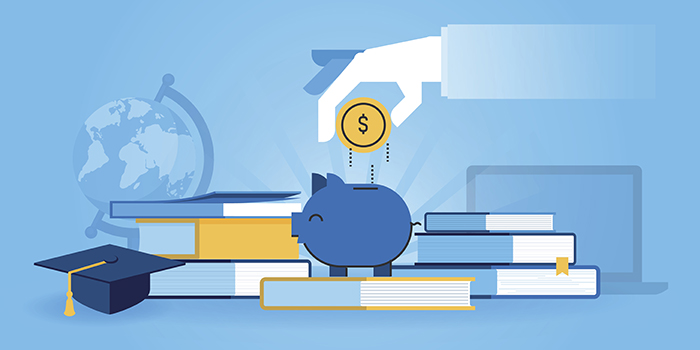 Congress introduced the Public Service Loan Forgiveness program (PSLF) in 2007 with the goal of promoting public service work by offering student loan debt relief to borrowers working in government positions and nonprofit organizations. After 120 on-time monthly payments on Federal Direct Loans, public servants working at qualifying organizations would have their remaining debt forgiven.
The program was welcome news to many people struggling to keep up with loan payments on the typically smaller salaries offered by public service positions. However, the requirements of the program are complex and not well communicated. When the first wave of borrowers began to apply for forgiveness more than 99 percent were denied. This fall, when the US Department of Education released its report, only 300 of the 28,000 applicants had been approved and just 96 had received the benefit. Some applicants were denied for failing to meet the program requirements (at times with conflicting information from their loan servicers) and others for having missing or incomplete information on their forms.
In an effort to help borrowers understand PSLF and assess their eligibility, the Department of Education created an online tool. The Public Service Loan Forgiveness Help Tool is currently available to help borrowers make informed decisions while they work toward loan forgiveness. While applicants cannot submit forms online via the tool, it does provide links to the forms, the option of using the tool to partially complete and then download the form, and help understanding how the program will work for specific situations.
In addition, BU Law Director of Financial Aid Cheryl Constantine created a list of commonly asked questions and resources to help students and alumni through the process.
"This is a complex program to navigate, and the details are critical to being successful," Constantine says. "But I'm reminded of a quote from our alum, Barbara Jordan ('59): 'If you're going to play the game properly you'd better know every rule.' The professional staff in the BU Law Financial Aid Office are available to help interpret the information online and from loan servicers—an offer available to all alums!"
Which loans qualify for PSLF?
Only loans in the Federal Direct Loan program are eligible to for forgiveness through this program. Private loans, Perkins Loans, school-based loans, and federal loans in the Federal Family Education Loan Program (FFELP) are not eligible. You can consolidate Perkins Loans and FFELP Loans into the Direct Loan program and they will become a Federal Direct Consolidation Loan—which is an eligible loan.
Were federal loans I borrowed at BU Law Direct Loans?
Stafford and Graduate PLUS Loans borrowed while you were at BU Law were through the Direct Loan program (starting in the 1995–96 academic year). To make sure all of your federal loans are eligible, check with your servicer and the National Student Loan Data System.  
What happens to the past payments that I made if I consolidate my loans during repayment?
When you consolidate your loans, you are creating a new loan. The count of payments made resets and payments made before the consolidation do not count toward PSLF once the loans are consolidated.
Which repayment options qualify for PSLF?
Only on-time payments made through one of the income-driven repayment (IDR) options or the Standard 10-Year Repayment Plan will count towards PSLF. The IDR options include Income Contingent Repayment (ICR), Income Based Repayment (IBR), Pay As You Earn (PAYE), and REPAYE.
Which income-driven repayment option is the best for me?
It depends. While the federal loan servicers will offer to select the "best" plan for you, we recommend that you review the plans for yourself to understand the differences.
The Department of Education has detailed information on each income-driven repayment option on their website.
How can I tell if my job qualifies?
Eligible employment is based on the employer, not the job. We know from the legislation that US government employment at any level (federal, state, local, or tribal) qualifies. Working for a 501(c) (3) organization also qualifies. Other types of organizations can qualify as eligible employers; however, at this time, the Department of Education has not provided a list of qualifying employers. If you are working for an organization that is not a government or 501(c) (3) nonprofit, you will need to check very carefully to see if your employer is eligible.
How do I sign up?
You do not have to sign up or apply to participate. There is an Employment Certification Form to complete to have your employment approved and an Application for Forgiveness to submit once you have completed 120 monthly payments.
When should I submit the Employment Certification Form?
We recommend that you submit the form annually, and when you leave a job. Once you submit the form, your loans are transferred to FedLoan Servicing (the servicer for PSLF). Your servicer will track the months that count toward loan forgiveness under PSLF and provide you with that information. You are not required to submit the form before you have made 120 monthly payments, but it can be helpful to see your progress toward the 120 monthly payments and forgiveness of your loans.
What happens if I chose the wrong repayment option?
Some borrowers who thought that they were on track for forgiveness have discovered that their payments were not eligible. The Consolidated Appropriations Act, 2018 provides a way for some borrowers who were denied forgiveness through PSLF to be reconsidered. The Department of Education is calling this reconsideration Temporary Expanded Public Service Loan Forgiveness (TEPSLF). This opportunity is temporary, has limited funding, and will be provided on a first come, first served basis. Once the funds are exhausted, TEPSLF will end.
PSLF seems complicated. Are there any resources to help me understand all the rules?
This is a high-level description of the rules. To make sure that you understand everything that you need, you should read the information that the Department of Education provides on their website.
Public Service Loan Forgiveness – basic information
Public Service Loan Forgiveness – in-depth questions/answers
Public Service Loan Forgiveness (PSLF) Help Tool
For more information, please contact Cheryl Constantine, director of financial aid, or Diana Beaudoin, assistant director of financial aid, at 617-353-3160 or bulawaid@bu.edu.