CARB-X Funds SciBac to Develop a Microbe Drug that Kills C. Difficile Superbugs
An alternative to antibiotics, this microbe pill would boost the body's microbiome to kill the Clostridium difficile bacteria and prevent recurrent C. difficile infections.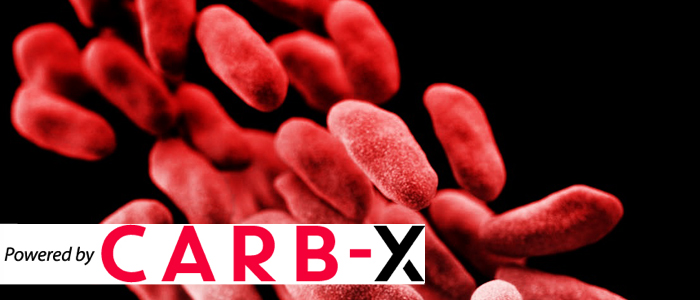 CARB-X is awarding SciBac of San Francisco, CA, USA, $0.68 million in non-dilutive funding, with the possibility of up to $3.08 million more in two additional stages if certain project milestones are met, to develop a novel biotherapeutic to fight deadly Clostridium difficile infections (CDI). SciBac's SCB-102 project, if it succeeds, has the potential to effectively treat and prevent C. difficile infections known as deadly diarrhea.
"The world urgently needs antibiotic alternatives, like those that SciBac is developing, as well as other life-saving products to treat and prevent deadly infections," said Kevin Outterson, executive director of CARB-X and N. Neal Pike Scholar in Health and Disability Law at BU Law. "The microbiome is providing exciting new approaches to the prevention and treatment of life-threatening infections. The projects in the Powered by CARB-X portfolio are in the early stages of development, but if successful, they offer tremendous potential in the global fight against superbugs."
"SciBac has essentially created a new class of drugs. Our patented platform technology allows us to mate different species of microbes. This means we can harness the microbiome to both treat and prevent antibiotic resistant disease, with targeted modes of action" said Jeanette Mucha, CEO of SciBac. "We are honoured to receive this CARB-X award, it is a tremendous validation of our approach and our growing pipeline."
The CARB-X award will support the early stage development of SCB-102, an antibiotic alternative for the prevention and treatment of recurrent CDI, commonly known as deadly diarrhea. C. difficile infections are designated as an urgent antibiotic-resistant threat by the Centers of Disease Control and Prevention (CDC). The infection causes an estimated 15,000 deaths each year in the US, many among seniors, and it represents the most common microbial cause of healthcare-associated infections in US hospitals. The CDC cites a recent study that found that 1 in 5 patients with healthcare-associated C. difficile infection experienced a recurrence of the infection, and 1 in 11 aged 65 or older died within 30 days of diagnosis.
SCB-102 consists of microbes specifically designed to target the disease and is constructed with SciBac's proprietary gene transfer technology platform. The technology mates microbes into a single hybrid with the best genetic traits of each parent microbe, thereby allowing SciBac to design these hybrids to target specific diseases through multiple modes of action, and at the same time, to bolster the microbiome for fast recovery.
SCB-102 is under development as an oral therapy and consists of three hybrid microbes. The drug kills C. difficile, stops its colonization of the colon, neutralizes its toxins, and prevents spore formation. The CARB-X award will advance its development in three stages, with the first providing full genetic characterization and extensive in vitro studies to determine dosing rationale, the second focusing on manufacturing and safety testing, and the third stage supporting a first-in-human clinical trial.
CARB-X support for the SciBac project is possible thanks to funding from the Wellcome Trust, a global charity based in the UK working to improve health globally, and the US Department of Health and Human Services Biomedical Advanced Research and Development Authority (BARDA), part of the Office of the Assistant Secretary for Preparedness and Response (ASPR).
CARB-X's expanding portfolio
New antibiotics, diagnostics and other products are needed urgently to treat bacteria that are increasingly resistant to existing antibiotics. According to the World Health Organization, an estimated 700,000 people die each year worldwide from bacterial infections. In the United States, an estimated 23,000 people die each year from drug-resistant bacterial infections, according to the CDC.
CARB-X is currently funding 35 R&D projects that target the most serious drug resistant bacteria, including antibiotics, rapid diagnostics and other innovative non-traditional products. The SciBac project is the third microbiome project in the portfolio. CARB-X, which stands for Combating Antibiotic Resistant Bacteria Biopharmaceutical Accelerator, supports projects in seven countries and is working to expand its pipeline with great science from around the world.
Since it was established in 2016, CARB-X has announced awards totaling $90.1 million, plus an additional $123.8 million if project milestones are met, to accelerate the development of antibacterial products. These funds are in addition to investments made by the companies themselves.
Partnership to drive antibacterial innovation globally
CARB-X has more than $500 million to invest in antibacterial R&D from 2016-2021. The goal is to support projects through the early phases of development through Phase 1, so that they will attract additional private or public support for further clinical development and approval for use in patients. The scope of CARB-X funding is restricted to projects that target drug-resistant bacteria highlighted on the CDC's Antibiotic Resistant Threats list, or the Priority Bacterial Pathogens list published by the WHO in 2017 – with a priority on those pathogens deemed Serious or Urgent on the CDC list or Critical or High on the WHO list.
CARB-X is a non-profit partnership funded by BARDA, the Wellcome Trust, the UK Government's Global Antimicrobial Resistance Innovation Fund (UK GAMRIF), and the Bill & Melinda Gates Foundation, with in-kind support from National Institute of Allergy and Infectious Diseases (NIAID), part of the US National Institutes of Health (NIH). CARB-X is based at the Boston University School of Law.
This news release is supported by the Cooperative Agreement Number IDSEP160030 from ASPR/BARDA and by an award from Wellcome Trust. The contents are solely the responsibility of the authors and do not necessarily represent the official views of the HHS Office of the Assistant Secretary for Preparedness and Response, Wellcome Trust, or other CARB-X funders.