CARB-X Funds Summit Therapeutics to Support Development of a New Class of Antibiotic to Treat Gonorrhoea Superbug
New class of antibiotics targets the urgent global threat of gonorrhoea bacterial infections.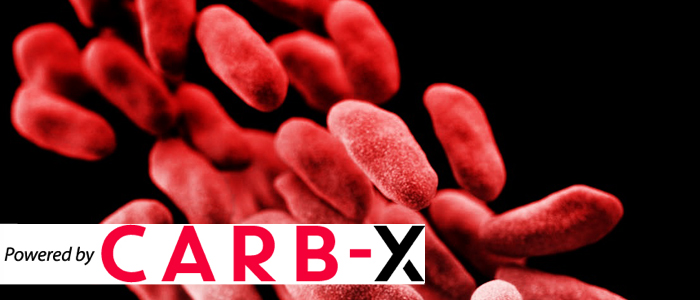 CARB-X is awarding Summit Therapeutics Plc of Oxford, UK, $2 million in non-dilutive funding, with the possibility of up to $2.5 million more based on achievement of certain project milestones, to support the development of a new class of antibiotic compounds addressing a novel target to treat gonorrhoea.
"Drug-resistant gonorrhoea is an urgent and growing public health problem, affecting the health and quality of life of millions of people around the world," said Kevin Outterson, executive director of CARB-X and N. Neal Pike Scholar in Health and Disability Law at Boston University School of Law. "The world urgently needs new antibiotics, like those that Summit is developing, and other life-saving products to protect us from drug-resistant bacteria. The projects in the Powered by CARB-X portfolio are in the early stages of development, but if successful, they offer tremendous potential in the fight against superbugs."
"This CARB-X collaboration and funding is important to us as we aim to pioneer a new era in antibiotic innovation and allows us to accelerate the development of our novel gonorrhoea compounds," said Glyn Edwards, chief executive officer of Summit. "The award is a testament to the promise of our gonorrhoea programme, and the discovery capability of our proprietary genetics-based platform."
Summit, through its wholly own subsidiary Discuva, has identified a series of novel class/novel target compounds that have shown high potency against a range of Neisseria gonorrhoea strains, including those that were multi-drug resistant. This lead series was identified using the company's proprietary bacterial genetics-based discovery and development platform that combines transposon technology and bioinformatics to create and screen compounds against proprietary pathogen libraries. The platform is designed to identify new bacterial targets, discover and develop new mechanism antibiotics and assess resistance liabilities to optimise compounds for advancing into clinical development. The CARB-X award will support the selection of a preclinical candidate from the lead series.
The World Health Organization (WHO) estimates that each year, there are 78 million new cases of gonorrhoea, and there is evidence that multi-drug resistant strains of the sexually transmitted disease are on the rise around the world. When left untreated, gonorrhoea infections can result in serious complications and health problems for women, such as pelvic inflammatory disease, ectopic pregnancy, and miscarriage, and can cause infertility in both men and women. The disease can also spread from mother to baby during childbirth, causing blindness in the baby.
Neisseria gonorrhoeae has consistently developed resistance to each class of antibiotic recommended for treatment and there are now few antibiotics that can effectively cure the infection. The WHO ranks as "High" the priority of R&D investment into the search for antibiotics effective against Neisseria gonorrhoea.
New antibiotics, diagnostics and other products are needed urgently to treat bacteria that are increasingly resistant to existing antibiotics. According to the WHO, an estimated 700,000 people die each year worldwide from bacterial infections. In the UK alone, an estimated 5,000 people die each year from drug-resistant bacterial infections. In the United States, an estimated 23,000 people die each year from drug-resistant bacterial infections, according to the Centers for Disease Control and Prevention (CDC).
Expanding portfolio
CARB-X currently supports 34 R&D projects. The Summit project brings to 10 the number of new classes of antibiotics in the CARB-X portfolio. CARB-X, which stands for Combating Antibiotic Resistant Bacteria Biopharmaceutical Accelerator, funds projects in seven countries and is working to expand its pipeline with great science from around the world.
Since it was established in 2016, CARB-X has announced awards totaling $89.4 million, plus an additional $120.7 million if project milestones are met, to accelerate the development of antibiotics and other products. These funds are in addition to investments made by the companies themselves.
Partnership to drive antibacterial innovation globally
CARB-X is investing more than $500 million in antibacterial R&D from 2016 to 2021. The goal is to support projects through the early phases of development through Phase 1, so that they will attract additional private or public support for further clinical development and approval for use in patients. The scope of CARB-X funding is restricted to projects that target drug-resistant bacteria highlighted on the CDC's Antibiotic Resistant Threats list, or the Priority Bacterial Pathogens list published by the WHO in 2017—with a priority on those pathogens deemed Serious or Urgent on the CDC list or Critical or High on the WHO list.
CARB-X is a non-profit partnership funded by US Department of Health and Human Services Biomedical Advanced Research and Development Authority (BARDA), part of the Office of the Assistant Secretary for Preparedness and Response (ASPR), the Wellcome Trust, a global charity based in the UK working to improve health globally, the UK Government's Global Antimicrobial Resistance Innovation Fund (UK GAMRIF), and the Bill & Melinda Gates Foundation, with in-kind support from National Institute of Allergy and Infectious Diseases (NIAID), part of the US National Institutes of Health (NIH).
CARB-X support for the Summit project is possible thanks to funding from the Wellcome Trust and BARDA.
This news release is supported by the Cooperative Agreement Number IDSEP160030 from ASPR/BARDA and by an award from Wellcome Trust. The contents are solely the responsibility of the authors and do not necessarily represent the official views of CARB-X funders.
Related News