BU Law Fellowships Help Graduates Launch Careers in Public Service
The Public Service Fellowships will help our newest alumni launch careers in nonprofit organizations and government agencies.
Since 2010, Boston University School of Law has awarded Public Service Fellowships to members of the newest class of alumni who have demonstrated their commitment to public service. The law school also initiated the N. Neal Pike Disability Rights Fellowship in 2012 to support a graduate who will work on disability rights issues. These fellowships help graduates launch their desired careers while supporting public interest organizations and agencies by providing salary and benefits for 12 months of work in state or local government agencies and nonprofit organizations in the United States and abroad.
This year, fellows will work in health law and reproductive rights, public defense, and asylum advocacy.
In 2015, BU President Robert Brown issued a matching challenge to alumni and friends of the school. Alumni donors responded with an outpouring of support, securing the dollar-for-dollar match from the University. The gifts from that fundraising effort have allowed BU Law to sustain the fellowships and support graduates pursuing careers in public service.
For more information about the Boston University School of Law Public Service Fellowships program, please contact Carolyn Goodwin, director for public service & pro bono. To make a gift or to learn more about supporting the program, please contact Zach Dubin, assistant dean for development & alumni relations..
The Class of 2017 Public Service Fellows and their host organizations are:
Nicole Baker, Cahill Gordon & Reindel LLP Fellow
Committee for Public Counsel Services
Nicole Baker ('17) will work with a legal services agency that provides criminal legal services to those in Massachusetts who can't afford it. At the Committee for Public Counsel Services, she'll be working in an area that particularly interests her: post-conviction innocence cases.
"I think it's really important to go back and make sure that the people convicted were actually guilty, now that we have the ability to be a little more sure based on DNA evidence," Baker says.
At BU Law, she focused on criminal law, and particularly criminal defense. She earned hands-on experience working in the Criminal Law Clinical Program: "I was able to work with Professor [David] Rossman on a case that he was working on pro bono, trying to correct someone's sentence that was too long based on new law." Baker assisted with pleadings for the case, helped interview the client, and went to court during the resentencing hearing. With Baker's assistance, Rossman successfully reduced the client's sentence.
Baker went to Rhodes College for her undergraduate degree on a scholarship program that emphasized community service. After graduating, she looked into various public service options: "It felt like having a law degree would give me some opportunities, maybe a bit more advocacy power."
Baker will benefit from the training she'll receive as a public service fellow working in public defense: from gaining more experience and confidence in her trial skills to learning "all the things that can go wrong" and lead to wrongful convictions. "What motions were filed? What was argued? What was the trial strategy? To what degree did that affect the outcome that was ultimately just incorrect? … Hopefully I'll be able to apply that knowledge to my future trial practice."
Going forward, Baker wants to spend a good portion of her career as a public defender. The fellowship itself, she says, is "one of my dream jobs. I'm just really excited for the opportunity, to hopefully get somebody out of prison who doesn't belong there."
Ryan Corbett, William and Patricia Kleh Fellow
Asylum Access Malaysia
Ryan Corbett ('17) found a fellowship position that will take her to a place she's never been before. Working with Asylum Access Malaysia, Corbett will spend the year in Malaysia's capital city of Kuala Lumpur. She will work with people applying for refugee status and help develop workshops to educate people in the refugee process on their legal options.
"I'm really excited," Corbett says. "I've lived abroad a few times before, and it's always been challenging, but super exciting." Before coming to BU Law, she spent a year in Israel earning a master's degree in conflict resolution and mediation from Tel Aviv University. While there, she worked at the African Refugee Development Center in Tel Aviv, and found herself wanting to do more to help. "The people were so wonderful and warm, it felt like there was a lot of work to be done."
Her time at the center also helped her realize that law school was her next step. "I saw us, over and over, have to hand cases over to lawyers." Without a law degree, she learned, there came a point where there wasn't much more she could do.
At BU Law, Corbett found a community that supported the study and practice of the type of law in which she wanted to specialize. Last February, she and other students from the Immigrants' Rights Clinic went to Logan Airport to help people affected by President Trump's travel ban. She also founded a chapter of the International Refugee Assistance Project (IRAP), a student organization that partners law students with local law firms who work with refugees. "It seemed like a really great way to found something at BU that would have a lasting impact," Corbett says.
Over the next year in Kuala Lumpur, Corbett hopes to gain experience educating the refugee community on their options, working with clients, and supervising law students. Ultimately, she wants a career that balances case work and policy work. "I just love connecting with people and being able to help people on and individual level, but I hope to be able to help on a large-scale level as well in the future."
Yelena Greenberg, CARB-X Fellow
CARB-X
Headquartered at BU Law, the Combating Antibiotic-Resistant Bacteria Biopharmaceutical Accelerator (CARB-X) is a public-private partnership launched in July 2016 to address the gap in antibiotic research and development and innovations to improve diagnosis and treatment of drug-resistant infections.
Yelena Greenberg ('17) graduated from Northeastern University with a degree in economics, but a course on health policy and politics drove her interest in health policy and the health care system. She combined that interest with her training in economics as a research assistant at Harvard University's School of Public Health, where she helped with empirical studies of various health policies before beginning her legal education at BU Law.
Greenberg took full advantage of the health law opportunities at BU Law, including serving as president of the Health Law Association, articles editor with the American Journal for Law & Medicine, and completing internships with the Massachusetts Attorney General's Office, Health Care Division as well as Atrius Health. As a 3L, she began working for CARB-X as a graduate research fellow. Her responsibilities focused on arranging basic operations, as well as researching innovation policy and helping structure agreements with product developers funded by CARB-X.
Now her fellowship with CARB-X has evolved to allow her not only to practice law, but to develop a wider range of business development skills and an understanding of how pharmaceutical companies think about drug development.
Margaret Harpin, Richard M. Belanger Fellow
Center for Reproductive Rights
Margaret Harpin will join the Center for Reproductive Rights, a global legal advocacy organization that defends reproductive freedom and strives to provide all women with access to comprehensive reproductive health services, as a member of the Center's Global Legal Program in the new Capacity Building unit. As a Public Service Fellow, she will facilitate judicial trainings, conceptualize and draft innovative resources to address the gaps in reproductive rights, and support projects that advance litigation and advocacy with the Center's partners around the world.
Reproductive freedom has long been a special interest for Harpin. She first became interested in the topic while conducting research in India for a seminar on Tibetan women's health during her senior year at Smith College.
After graduating from Smith in 2012, Harpin interned at Ibis Reproductive Health, where she worked on a research project about HIV+ health care in South Africa. While completing a Master's of Science in global health and development at University College London, she explored the development of sexual and reproductive health programs in low and middle income countries.
At BU Law, Harpin was a student leader for BU's chapter of Law Students Reproductive Justice and was an article editor on the Public Interest Law Journal. During her 1L summer, she worked at the Center on Reproductive Rights and Justice at the UC Berkeley School of Law. During her second year, Harpin participated in BU Law's International Human Rights Clinic, where she developed strategic interventions to address identified issues in the refugee crisis in two European countries, as well as collaborated with fellow students to advise an asylum client.
In the spring of 2016, Harpin completed a Semester in Practice with the United Nations High Commissioner for Refugees in Geneva, Switzerland. She remained in Geneva for the summer to intern at the World Health Organization, where she developed, researched, and drafted a report on the creation of an enabling environment for conducting maternal death reviews and the improvement of maternal death surveillance and response implementation.
"I am overjoyed to be working at a leading reproductive rights organization," Harpin says. "I am incredibly grateful to Mr. Belanger and BU Law for giving me the opportunity to fulfill my dream of working at the Center for Reproductive Rights."
Niya Mack, N. Neal Pike Disability Rights Fellow
Health Law Advocates
Health Law Advocates offers free legal services to people in Massachusetts who are having trouble accessing or affording health care. This year, at Health Law Advocates, Mack's main area of focus will be providing legal assistance to Massachusetts residents who have been denied public or private insurance coverage, "either arbitrarily or wrongfully."
"I'll also be working on impact litigation matters, which are designed to have broader impact on policy rather than just the grievances of one person. Additionally, in the realm of impact litigation, I'll be assisting organizations and firms—who are working with Health Law Advocates—understand the nuances of health insurance and mental health parity," she says.
Mack has a personal reason for wanting to work in health law: "through my own personal experiences of trying to help my grandparents decipher the myriad of Medicare beneficiary regulations," she says, "I realized that it's a very complicated framework, and the average person…would have a very difficult time understanding it. So really that experience prior to law school served as a catalyst for my interest in health care regulatory law."
Mack studied public health at Temple University. She chose BU Law based on the strength of its health law faculty and the opportunities she had to get real-world experience.
"BU Law definitely provided me with a solid understanding of regulatory law. In particular, because of the variety of health law classes and the professors (and practitioners) who taught those courses, I was able to apply what I learned in the classroom to my fieldwork experience." she says. "The health law faculty are deeply interested and engaged in that area of law, which in turn allows them to bring a certain level of expertise and experience into the classroom."
Mack completed two externships while at BU, one with the US Department of Health and Human Services in the Office of the General Counsel and the other with the Massachusetts Attorney General's Office in the Health Care Division. "Prior to the externships, I had an interest in Medicare and Medicaid, but through [working at HHS] I have acquired a comprehensive understanding of agency actions relating to the various stakeholders in the health care industry. That experience was invaluable, and I thoroughly enjoyed the opportunity to assess potential legal issues associated with regulations." And, she says, "the opportunity to work at the Massachusetts Attorney General's Office gave me firsthand knowledge of state agency enforcement and the dynamics between the regulator and the regulated in government investigations."
Katrina Myers, Cahill Gordon and Reindel Fellow
Center for Reproductive Rights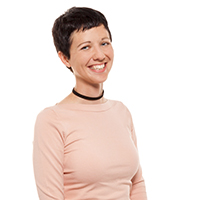 Katrina Myers ('17) will join the Global Advocacy team at the Center for Reproductive Rights, where she will partake in legal and policy work that advances reproductive rights for women and girls around the world.
Myers has long been committed to public service, and BU's Public Interest Scholarships were a key factor in her decision to attend the school. While a student, Myers completed the Pro Bono Pledge and participated in a BU Law Spring Break Pro Bono Service Trip to Portland, Maine. During she spent her summers working at the Hawaii Appleseed Center for Law and Economic Justice and the Center for Gender and Refugee Studies. During the school year, she worked as a research associate at the Susilo Institute for Ethics in the Global Economy, and was an editor on the Public Interest Law Journal. She served as the co-chair for BU Law Students for Reproductive Justice and was a founding member of the school's Chapter of Radical Lawyers: BU National Lawyers Guild. She held leadership roles in the Women's Law Association and ACLU at BU Law.
As a student attorney in the International Human Rights Clinic, Myers worked on asylum issues and contributed to a report on the status and condition of Tibetan refugees in India, authored in collaboration with the Tibet Justice Center. She also completed a semester externship at the United Nations High Commissioner for Refugees in Geneva, Switzerland.
Myers completed her legal education with a concentration in international law and a graduate certificate in Women's, Gender, and Sexuality Studies. Her work at the Center will bring together these two interests as she begins her career as a public interest lawyer.