Dean Maureen O'Rourke Is Chair of ABA Council
O'Rourke spent a year as chair-elect before assuming the chair's position.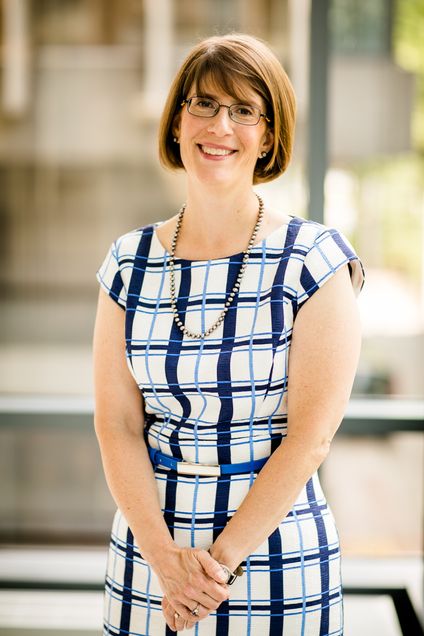 Maureen A. O'Rourke, dean of the Boston University School of Law, has begun her term as chair of the council for the American Bar Association's Section of Legal Education and Admissions to the Bar. O'Rourke spent a year as chair-elect before assuming the chair's position.
The Section of Legal Education and Admissions to the Bar is over a century old, organized in 1893 as the first section of the ABA. It serves as the official accrediting agency for JD programs in the United States, with the mission of "improving the quality of legal education, character and fitness assessments, and bar admission standards."
O'Rourke became vice-chair for the council in 2015; before that, she spent five years as a member of the council. In that time, the council has engaged in a detailed review of law school accreditation standards. Recently, it has been working on changing standards regarding experiential education, and removing the rule banning compensating students for work done on externships. The council has also looked at changes to standards relating to bar passage rates and admissions policies.
O'Rourke came to BU in 1993 from IBM, where she worked in software licensing. As dean of BU Law since 2006, O'Rourke has made The National Jurist's list of the most influential people in legal education for the past three years. The Jurist highlighted her work with BU Law's 1L Lawyering Lab and her dedication to creating opportunities for BU Law students and recent graduates to engage with the field of public interest law. She serves on the board of directors of Access Group, a nonprofit organization dedicated to making legal education more accessible.
O'Rourke is a recognized authority in the world of legal education, having been interviewed by major news outlets like Bloomberg and the Wall Street Journal. Her own scholarship focuses on intellectual property law: her casebook, Copyright in a Global Information Economy, coauthored with Julie Cohen (Georgetown University Law Center), Lydia Pallas Loren (Lewis & Clark Law School), and Ruth Okediji (University of Minnesota Law School), is an important text in the field.
This past year, O'Rourke oversaw the launch of a new legal residency program with UnitedLex, a provider of legal and cyber security services. Through the two-year program, UnitedLex will train BU Law graduates in cutting-edge legal technologies, project management, and delivery processes to provide high-quality, efficient legal services to corporate legal departments and top law firms.
In 2016, O'Rourke led BU to partner with MIT to create two new clinics. The Entrepreneurship & Intellectual Property Clinic connects BU Law students with student entrepreneurs at BU and MIT to help them develop their business ideas. The Technology & Cyberlaw Clinic works with MIT students on areas relevant to their innovation-related business ventures, such as IP law, privacy, and security.
As dean, she has also overseen the construction of the new five-story Sumner M. Redstone building and started several new programs, including an Executive LLM in International Business Law, a Legal English Certificate Program, an online Taxation LLM, and an accelerated 3-Year JD/MBA dual degree. She has also strengthened BU Law's loan repayment programs for students in public interest law, and enhanced the School's support for career development through the Career Development & Public Service Office.
Reported by Trevor Persaud (STH'18).
Related News
A version of this story was originally published in September 2016 under the title "Dean Maureen O'Rourke Chosen as Chair-Elect of ABA Council."