BU Law Graduate Awarded General Electric Fellowship
Malavika Lobo ('17) starts a yearlong fellowship in August with GE Digital in San Ramon, California.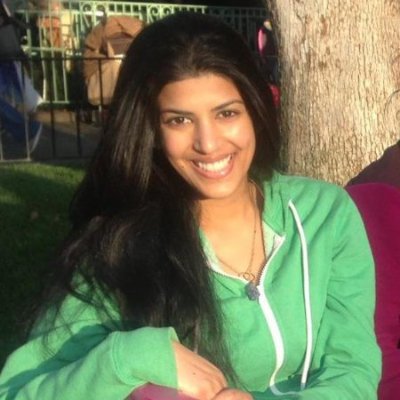 Malavika Lobo ('17), who graduated from BU Law in May, will begin working in August at General Electric on a yearlong Brackett Denniston Diversity Fellowship.
The Denniston Fellowship—named for Brackett B. Denniston III, a former senior vice president and general counsel for GE—provides opportunities for new attorneys from groups underrepresented in the legal profession to gain on-the-ground experience.
The program, Lobo says, came about because GE noticed problems with the way diversity seemed to function in a lot of firms who met with the company: "They'd bring a diverse team for the pitch meeting and then after that you wouldn't see any diverse attorneys at all," Lobo says.
The Denniston program trains new attorneys, helps them make connections inside the company, and gives them the opportunity to network and land job interviews at outside firms with whom they do business.
"Part of the pipeline challenge is that people evaluating candidates sometimes have the tendency to gravitate to people like themselves. They say, 'They remind me of myself at that age,' which can really limit the talent pool," says current GE General Counsel Alex Demitrief in a 2017 article in GC Magazine. "We strive to always have at least one diverse candidate on the slate for each open job, which has an equally quantitative and qualitative impact on our talent pipeline."
Lobo came to BU Law with an interest in studying intellectual property (IP) law. After graduating from UC Berkeley in 2010 with a degree in molecular biology, she spent a few years working at a lab in her hometown of San Diego. Dissatisfied with the career prospects in the field, she saw IP law as a way to put her scientific knowledge to use.
One thing that drew Lobo to a career in the law was the same thing that she enjoyed about spending time in a lab: "There's always something different to do every day. You're not just working on the same thing day in and day out, you're working on different projects and everything is really interesting and exciting, and since it's new, it keeps it really fun."
Lobo's goals and ambitions shifted during her time at BU. She became fascinated by the intersection of business and intellectual property law. "I think intellectual property as a field is really interesting, but I just couldn't see myself as a patent prosecutor…for my entire career," she says.
During the summer after her second year, she worked with BU Law's Entrepreneurship & Intellectual Property Clinic, where she assisted MIT students with nascent business ideas. "It's not just looking at intellectual property on its own, but looking at the entire business, and where the intellectual property—which is a really important part of it—fits in," Lobo says. "And that, to me, was a lot more interesting work."
The courses she took at BU Law helped give her a foundation for the sort of work she wants to do.
"One of my favorite courses was called Intellectual Property and the Internet, and it was taught by Professor [Stacey] Dogan," Lobo says. "We worked on a lot of cases that were really timely…things that I think are issues that probably GE and a lot of other companies are going to be dealing with in the future."
Wanting to return to California after graduating, Lobo sought a position where she could gain experience in the field and make more connections. "I thought a really good way for me to establish myself in the market was to find a fellowship position where I could put my feelers out. I could make some connections and do some really good networking while I was in the fellowship position, and use that time to transition over to a full-time position."
The Denniston Fellowship offered exactly the opportunity she wanted.
"They're really investing in mentoring us and training us and setting us up well in our future careers, and they really care about us progressing well in our careers," Lobo says. "This fellowship is not something that's just to occupy your time, it's something that they want you to learn and grow from…they're really invested in you doing well in the future."
Right now, Lobo's days are full of preparations for the California Bar exam. After she passes the bar, she'll be assigned to GE Digital in San Ramon, California.
"Anything that I can do where I work with people who are just as excited about what they are doing as I am excited about what I'm doing would be a dream job," Lobo says. "Anything where I get to do something new and different every day… but I'm also working with people who are passionate. And that's why I'm really excited about GE, because that's exactly what it feels like."
Reported by Trevor Persaud (STH'18)
Related News