Catching up with the Class of 2016
We can't wait to see where how far these graduates go.
It's been nearly a year since the members of the Boston University School of Law Class of 2016 celebrated their commencement, and they are already on their way to successful careers in the legal world. As of March 15, 2017, 88.2 percent of the class was employed, with 86.4 percent in bar passage-required or JD advantage full- or part-time positions, working in government organizations, large and small firms, nonprofits, businesses, state and federal courts, and elsewhere. They are practicing corporate law, litigation, health law, immigration law, and intellectual property law to name a few areas, as well as serving as prosecutors and public defenders. Fourteen graduates are serving as clerks for state and federal judges. Seven are pursuing additional advanced degrees.
The diverse locations of the Class of 2016's employers prove the value of a BU Law degree no matter where you end up: our newest alumni are spread across the country, from Massachusetts, New York, and Washington, DC to Texas, Montana, and California.
We caught up with some of these recent graduates to speak about their new jobs and how BU Law helped prepare them for real legal work. Boston University School of Law congratulates the Class of 2016 on all of their successes thus far—we look forward to keeping in touch as your careers advance!
Law Firm Associates
BU Law has a strong tradition of helping graduates obtain positions in private practice with the nation's top largest firms, and with leading regional and local firms across the country. Ten months after graduation, 78 (or 35 percent) of the Class of 2016 are employed in firms with more than 100 attorneys, with 14 percent in firms of 10–100 attorneys. The alumni profiled below are employed in large firms in cities across the country.
Kelvin Chan – Associate
WilmerHale, Boston, Massachusetts
Christian Ruiz – Associate
Alston & Bird, Atlanta, Georgia
Public Interest Attorneys
Many BU Law graduates choose to pursue work in public interest organizations across the US and abroad. These alumni contribute to the public good by serving organizations that concentrate on a specific issue (affordable housing, disability rights, human trafficking) or constituency (victims of domestic violence, immigrants) with a focus on helping underserved populations meet their legal needs. Read on for one such example of an alum working in public interest, who received one of  BU Law's competitive post-graduate Public Service Fellowships.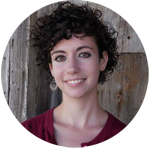 Chloe Noonan – BU Law Public Service Fellow
Lawyer's Committee for Better Housing, Chicago, Illinois
Government Attorneys
State and federal governments offer rewarding professional opportunities for lawyers at any stage in their careers. Twenty-five Class of 2016 graduates have joined various governmental organizations at both the federal and state levels, from the Department of Housing & Urban Development to the Environmental Protection Agency. Find examples of the work our new government attorneys are doing below.
Corrylee Drozda – Department of Justice Attorney General's Honors Fellow
Executive Office for Immigration Review (EOIR), San Antonio Immigration Court, San Antonio, Texas
John Sadek – Trial Attorney
Committee for Public Counsel Services – Public Defender Division, Worcester, Massachusetts
Judicial Clerks
Judicial Clerkships offer excellent opportunities to experience the inner workings of the state and federal judicial system and work closely with judges and other court personnel. Every year, BU Law graduates enter clerkships at the local, state, and federal level. The Class of 2016 has obtained 14 clerkships—2 federal and 12 at the state level. Read about one of our new clerks below.
Drew Eyman – Judicial Law Clerk
Oregon Supreme Court, Salem, Oregon
In-House and Beyond
Medtronic, Rapid7, unGlue, and Parexel: these are just a few of the leading companies where BU Law Class of 2016 grads are working. To see a full list of Class of 2016 employers, visit the 2016 employment statistics. To read about two alums following their passions to find their perfect careers, see below.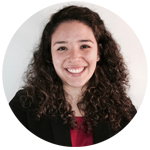 Christina Michelle Christodoulou – Legal Fellow
Medtronic, New Haven, Connecticut
Ariel Nissan – Associate General Counsel
Formlabs, Somerville, Massachusetts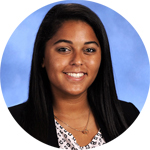 Sara White – Associate
Morgan Stanley, New York, New York