CARB-X Injects Up to $48 Million to Accelerate First Powered By CARB-X Portfolio
11 new drug discovery and development projects will tackle antibiotic resistance.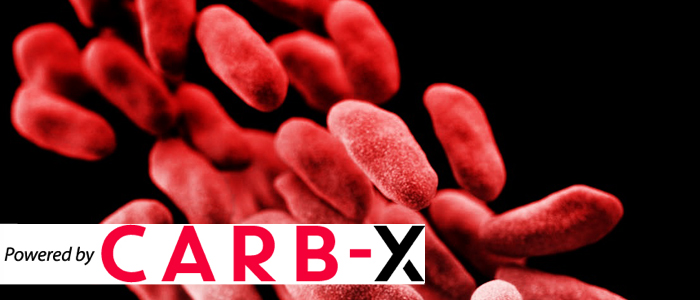 Three potential new classes of antibiotics, four innovative, non-traditional products, and seven new molecular targets against the most urgent, deadliest 'superbugs.'
The Combating Antibiotic Resistant Bacteria Biopharmaceutical Accelerator, or CARB-X, announced today it is investing US$24 million immediately and up to $24 million in milestone-based additional payments over three years to help 11 biotech companies and research teams in the US and UK accelerate the development of new life-saving antibacterials and diagnostics aimed at treating infections caused by the world's deadliest antibiotic-resistant bacteria. Together with private funds from the companies, today's announcement could lead to an investment of more than $75 million in successful projects.
The funded projects are exciting early stage research programs and include three potential new classes of small molecule antibiotics. The last new antibiotic class approved was discovered in 1984. Also in the pipeline are four innovative, non-traditional products, which could offer alternate approaches to targeting and killing bacteria. Further distinguishing the pipeline's focus on drug resistance, these projects target seven new bacterial targets. All these potential new medicines target Gram-negative bacteria prioritized by the US Centers for Disease Control and Prevention (CDC) and the United Nation's World Health Organization (WHO).
Public health officials have warned for years that we are facing an urgent global public-health threat from antibiotic-resistant bacteria and that the pipeline of novel therapies to treat 'superbugs' is precariously thin. There are an estimated 700,000 deaths each year around the world from drug-resistant infections. In the US alone, the CDC estimates that 23,000 people die each year from antibiotic resistant infections.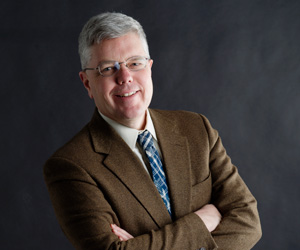 "CARB-X is a bold new approach to developing life-saving treatments for antibiotic-resistant infections. By accelerating promising research, it is our hope that we can speed up the delivery of new effective antibacterials, vaccines, devices, and rapid diagnostics to patients who need them," said Kevin Outterson, executive director of CARB-X and professor of law at Boston University, in announcing the funding at a special event at The Pew Charitable Trusts in Washington, DC. "The projects in the new Powered by CARB-X portfolio are in the early stages of research, and there is always a high risk of failure. But if successful, these projects hold exciting potential in the fight against the deadliest antibiotic-resistant bacteria."
This is the first phase of funding by CARB-X, launched July 28, 2016 as one of the world's largest public-private partnership to accelerate global antibacterial innovation, including drugs, vaccines, rapid diagnostics, and devices. CARB-X aims to invest up to US$450 million over five years with the goal of accelerating the preclinical discovery and development of at least 20 new antibacterial products and progressing at least two new products into human trials during that time. If successful, the projects will be supported through early preclinical and early clinical development to a stage where they can be positioned to be taken forward by private investors.
CARB-X was launched by the US Department of Health and Human Services (HHS), Biomedical Advanced Research and Development Authority (BARDA), and the National Institute of Allergy and Infectious Diseases (NIAID). CARB-X is funded by BARDA and the Wellcome Trust, a global charitable foundation based in London. Wellcome announced today its funding share will amount to US$155.5 million over five years. NIAID is providing support in the form of preclinical services. CARB-X is a non-profit effort headquartered at the Boston University School of Law. Other partners include the Broad Institute of MIT and Harvard, the Massachusetts Biotechnology Council (MassBio), the California Life Sciences Institute (CLSI), and RTI International. CARB-X was created in response to the US government's 2015 Combating Antibiotic Resistant Bacteria (CARB) initiative and the UK government's call in 2016 for a concerted global effort to tackle antibiotic resistance.
Tim Jinks, head of Drug Resistant Infection at Wellcome Trust, said: "Drug-resistant infection is already a huge global health challenge—and it is getting worse. Without effective drugs, doctors cannot treat patients. We need global powers to work together on a number of fronts—from the beginning to the end of the drug and diagnostic development pipeline. Years of insufficient investment means this pipeline is all but dried up. Through CARB-X, we are filling the void for early discovery support. And with this first portfolio we have taken bold decisions to ensure a broad range of approaches for finding new ways to treat and diagnose resistant infection. We hope others will now follow and add their support to CARB-X."
"NIAID welcomes the opportunity to lend its preclinical research expertise to the new CARB-X awardees and work with our partners to find and develop a new generation of safe and effective antibiotics," said NIAID Director Anthony S. Fauci, MD.
BARDA Director Rick Bright, PhD said: "With CARB-X, we built on our track record of innovative partnerships to enhance national security preparedness for chemical, biological, radiological and nuclear threats, and today CARB-X began accelerating novel antibacterial products and technologies from early stage development toward the clinic. This portfolio will ensure that the United States and the world are better prepared to treat drug resistant bacterial infections."
Today's announcement represents the first projects selected for the Powered by CARB-X portfolio. The designation signifies that these projects have been vetted by the CARB-X Advisory Board, comprised of leading antibiotic experts. The projects were selected through a competitive process from among 168 applications from around the world, and the awards were based on the merit of the company research proposals, as evaluated by the CARB-X Advisory Board and the CARB-X team. To be considered, the project must target one of the deadly antibiotic-resistant bacteria on the Serious or Urgent Threat List prepared by the CDC or appear on the Priority Pathogens list published by the WHO. In the first year, the CARB-X portfolio priorities are weighted towards Gram-negative bacteria, which are resistant to multiple drugs and can cause infections including pneumonia, surgical site infections and meningitis in health care settings, and towards non-traditional approaches.
The biotechs and research teams—eight based in the US and three in the UK—could receive up to $24 million in further funding over the next three years if milestones are hit. The projects will receive wrap-around business and drug development support services including drug development and regulatory services through our partners NIAID and RTI, and business strategy and operational mentoring from our accelerator partners in the dense, talent-rich biotech hubs of Cambridge, Mass. (MassBio), the San Francisco Bay Area (CLSI), and London (the Wellcome Trust).
CARB-X is expected to announce further funding decisions with additional projects added to the Powered by CARB-X portfolio later this year. CARB-X aims to deliver a growing portfolio of promising new antibiotics, diagnostics, devices, and vaccines to tackle the threat posed by drug-resistant bacterial infections.
Related News