Professor Keith Hylton Delivers George Wythe Lecture at William & Mary Law School
The distinguished professor spoke about his arguments for criminal law reform.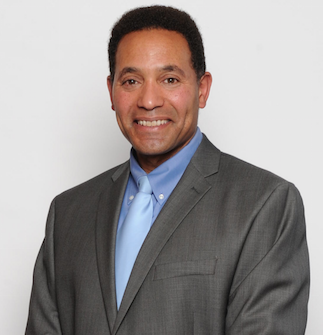 On February 6, William Fairfield Warren Distinguished Professor and Professor of Law Keith Hylton delivered the George Wythe Lecture, an endowed lecture series given at William & Mary Law School.
The George Wythe Lecture Series began at William & Mary Law School in 1976 and is named after George Wythe, a renowned lawyer, statesman, and judge, and mentor to Thomas Jefferson. Wythe was appointed as William & Mary's—and the nation's—first professor of law.
Hylton's talk, titled "Whom Should We Punish, and How? Rational Incentives and Criminal Justice Reform," sets out a comprehensive account of rational punishment theory and examines its implications for criminal law reform. Hylton examines what offenses should be subjected to criminal punishment and the types of punishment that should be used. His suggested reforms address some of the most important public policy issues of the moment, such as mass incarceration and the use of fines to finance law enforcement.
"Specifically, the suggested reforms would oust criminal law from the regulation of many market exchanges (e.g., marijuana sales), sharply limit the use of prison as a form of punishment, and place stringent conditions on the use of fines to finance law enforcement," he says.
Hylton's lecture integrates two economics concepts—the standard model of rational criminal deterrence and public choice theory. The rational deterrence model posits that the purpose of punishment (e.g. incarceration, death penalty) is to deter crime. However, he argues that there are limitations to the rational deterrence model. He says if punishments for crimes are made harsher, law enforcement agents have greater incentives to engage in rent-seeking behavior, such as taking bribes. Public choice theory emphasizes the incentives of law enforcement agents and argues that setting maximum punishments in order to deter crime exacerbates the problem of rent-seeking.
"While the internalization approach would reduce the number of agents and substitute a more severe penalty to maintain deterrence," he says, "the public choice model would recommend retaining a sufficient number of agents to make bribery difficult to conceal."
Hylton's framework, which joins the rational deterrence model with the public choice theory, leads to the conclusion that the scope of criminal law is far too broad today. He argues that the use of excessive imprisonment and the levying of fines to finance enforcement are in need of regulatory guidelines.
Professor Hylton's scholarship focuses on topics in law and economics, including tort law, antitrust, labor law, intellectual property, civil procedure, and empirical legal analysis. He has published five books and more than 100 articles in numerous law and economics journals, and serves as an associate editor of the International Review of Law and Economics, a contributing editor of the Antitrust Law Journal, and editor of the Social Science Research Network's Torts and Products Liability Law Abstracts. He is also Vice President of the American Law and Economics Association.
Previous scholars invited to deliver the Wythe Lecture include Lee Epstein of Washington University School of Law, Cristina Rodríguez of Yale Law School, David Skeel of University of Pennsylvania Law School, and Tom Ginsburg of University of Chicago Law School.
Reported by Greg Yang (CAS'17)