Rosa Sierra ('15) Clerks for the Florida Fifth District Court of Appeal in Daytona Beach
The Class of 2015 alum credits BU Law with providing the skills necessary to succeed.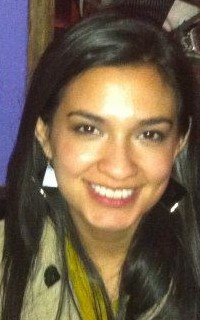 Rosa Sierra ('15) has always been intrigued by the law. As an undergraduate at the University of Florida, Sierra majored in English and philosophy, but she also gravitated towards extracurricular activities that foreshadowed her current career track. "I always had a pretty good idea that I wanted to go to law school," she says. Sierra joined the college's mock trial team, and also became a member of the university's chapter of Phi Alpha Delta, the international law fraternity.
Sierra was attracted to Boston University School of Law for its clinical and experiential learning opportunities, as well as its urban atmosphere. Now, as a judicial law clerk at the Florida Fifth District Court of Appeal in Daytona Beach, Florida, Sierra says that BU met her high expectations.
"I had the opportunity to visit Boston a few years before I applied to BU Law," Sierra says. "I had a sense of the city. What's great about Boston is that it feels small, but you're also obviously in a city with so many opportunities and activities, and with access to so many different things. What really drew my attention to BU, though, was that I had done mock trial as an undergraduate, and I was looking for an opportunity to do that same type of thing, but on a higher level. BU Law offered those opportunities."
Sierra took full advantage of the varied opportunities available to students at BU Law: She enrolled in the school's Civil Litigation Program's Housing, Employment, Family & Disability Clinic; she also honed her skills in the school's Edward C. Stone Moot Court Competition and Homer Albers Prize Moot Court Competition. Her time working in a clinic and preparing for moot court competitions, Sierra says, greatly enhanced her education at BU Law.
Sierra credits her moot court experience with instilling in her the confidence that she needed to pursue her legal career. "Going through moot court helped me realize how much I love writing, how much I love researching, how much I love engaging in oral argument," she says. "Doing all of that in a competitive setting and being recognized by my peers and my professors as having done a good job, made me realize that I can do this. I can practice law, I can be a good writer, I can keep improving. That's when I began to really see the value of my legal education."
The Housing, Employment, Family & Disability Clinic provided Sierra with a real-world experience that, she says, both helped her practice her budding litigation skills and inspire her. Over her two semesters in the clinic, Sierra worked on two cases: an eviction case and a divorce case. "The experience was valuable because I learned a lot of practical skills, like how to write a complaint," Sierra says. "And, working on the divorce case was especially rewarding: I was representing a woman who had three children, and who had been the victim of domestic violence. She was trying to get out of a bad situation, and it was rewarding for me to be able to use my legal knowledge to help her."
A Range of Choices
Sierra now considers herself firmly on the litigation track. She's found her current clerkship at a state appeals court valuable. "The skills that I've gained at this clerkship will translate well anywhere," she says. Sierra's currently considering two scenarios for her next career step.
First, she says, she's exploring an additional trial court clerkship, which would broaden her exposure to "litigation at the trial level, and working with motions and pleadings," she explains. She's also hopeful that a clerkship would allow her to engage in complex commercial matters, an area that she'd like to pursue in practice.
Second, Sierra is considering moving directly into private practice to work on commercial matters, a practice area which intrigues her. "My two favorite courses in law school were bankruptcy and creditor's rights, which I took with Professor Miller, and secured transactions, which I took with Dean O'Rourke," Sierra says. She speaks especially highly of Miller's class. She feels privileged to have taken the course from one of the top scholars in the field, and says she enjoyed not just the academic exploration but also the opportunity to gain practical knowledge in a subject that has wide-ranging effects on the law and on everyday life.
"What's interesting to me about commercial matters isn't the transactional side; it's the debtor-creditor relationship," Sierra says. "That relationship is so important and is the background for how we relate to each other on so many levels and for so many purposes. I feel attached to those kind of appeals when they come up in my current clerkship."
Reported by Rebecca Binder ('06).