Danielle Holland ('15) Joins Skadden, Arps, Slate, Meagher & Flom LLP
With a passion for M&A work, the Class of 2015 alum is on track to succeed.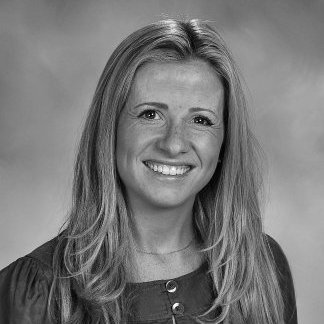 "Ultimately," Danielle Holland ('15) says, "what success means to me is having a career where you're doing work you love, but also being able to give back to society in some other way, whether it's through your legal skills or through something else."
By that definition, Holland is on the right track. The first-year associate at the Boston office of Skadden, Arps, Slate, Meagher & Flom LLP has the opportunity to practice her passion—mergers and acquisitions—while also engaging in the pro bono work that Skadden is known to support. She is currently representing a minor in his immigration case in the US Immigration Court.
Holland completed her undergraduate work at Boston College and taught with Teach For America before deciding to attend law school. "I loved my time at Teach for America," Holland says. "But, I did always feel this draw toward law school."
Holland found herself gravitating towards corporate law. She chose Boston University School of Law because the school offers a Transactional Practice Concentration as part of its curriculum. The concentration plots out academic coursework that includes both doctrinal courses—Corporations, and Introduction to Federal Income Taxation, for example—but also courses that teach basic practice, analytical, and problem-solving skills, courses on mutual funds, and on contract drafting, for example. The concentration intends to produce new attorneys who have the coursework and experience to be meaningful contributors to their employer from the beginning of their careers.
"The transactional law concentration was just starting up when I got there, and I found that to be unique and different from what other schools were offering," says Holland. "And, BU Law has a stellar reputation: It sends people to do great things in government, nonprofits and law firms, and I thought that diversity was important. The School had also been written up for having excellent professors, which made it stand out among its peer schools."
Holland's experience with the Transactional Practice Concentration did not disappoint. "The concentration does a good job of laying out the coursework you should take if you want to do transactional work," Holland explains. "It's great that the School offers these courses, and also offers guidance on what you should take if you want to go into transactional work. I took corporate finance; I took accounting. That's rare for law students."
Holland says that her time in the concentration has given her practical knowledge that other first-year attorneys may lack; and, it's given her a boost of confidence as she engages with her first year of practice. "I'm only a few months into my practice here at Skadden, so I haven't had a chance to use all that knowledge yet, but I think that knowing the business terms, and knowing what a merger agreement is supposed to look like, are hugely beneficial," she says. "It gives you that extra oomph of confidence that you've seen this before, that you've heard of this before, which you really need when you're just starting out."
The concentration's coursework took up much of Holland's time in law school, but she also found time to add some impressive additional experience. As a teaching assistant for Lecturer in Law Louis A. Goodman's mergers and acquisitions class, Holland wrote a guide for the students on a deal that had gone awry. Holland and Goodman planned to use the guide as a learning tool for the class's students, but Goodman had an idea: He sent the guide to Lena Goldberg, a senior lecturer of law, management and entrepreneurship at Harvard Business School. Goldberg and Holland transformed the guide into a case study that's used in Goldberg's classes at Harvard. "It was an enjoyable experience," says Holland, "and it was very neat to work with someone on the other side, in the business world."
Holland chose mergers and acquisitions because she appreciates the dynamics involved in a deal. "Being able to collaborate with other lawyers to get the best ultimate deal for both sides; to get the best deal for your client but also get a solid deal that nobody wants to back out of," she says. "That is challenging, yet critical, and it feels good to be a part of something like that."
"I'm really ambitious," Holland says, "and I seek out things that excite me and that I find challenging. That's why I love being at Skadden. The firm's reputation for this kind of work is exceptional; I thought that if I want to do mergers and acquisitions, I want to be at the best place to do it."
Reported by Rebecca Binder ('06).