M.A. in Latin American Studies (LAS MA) Program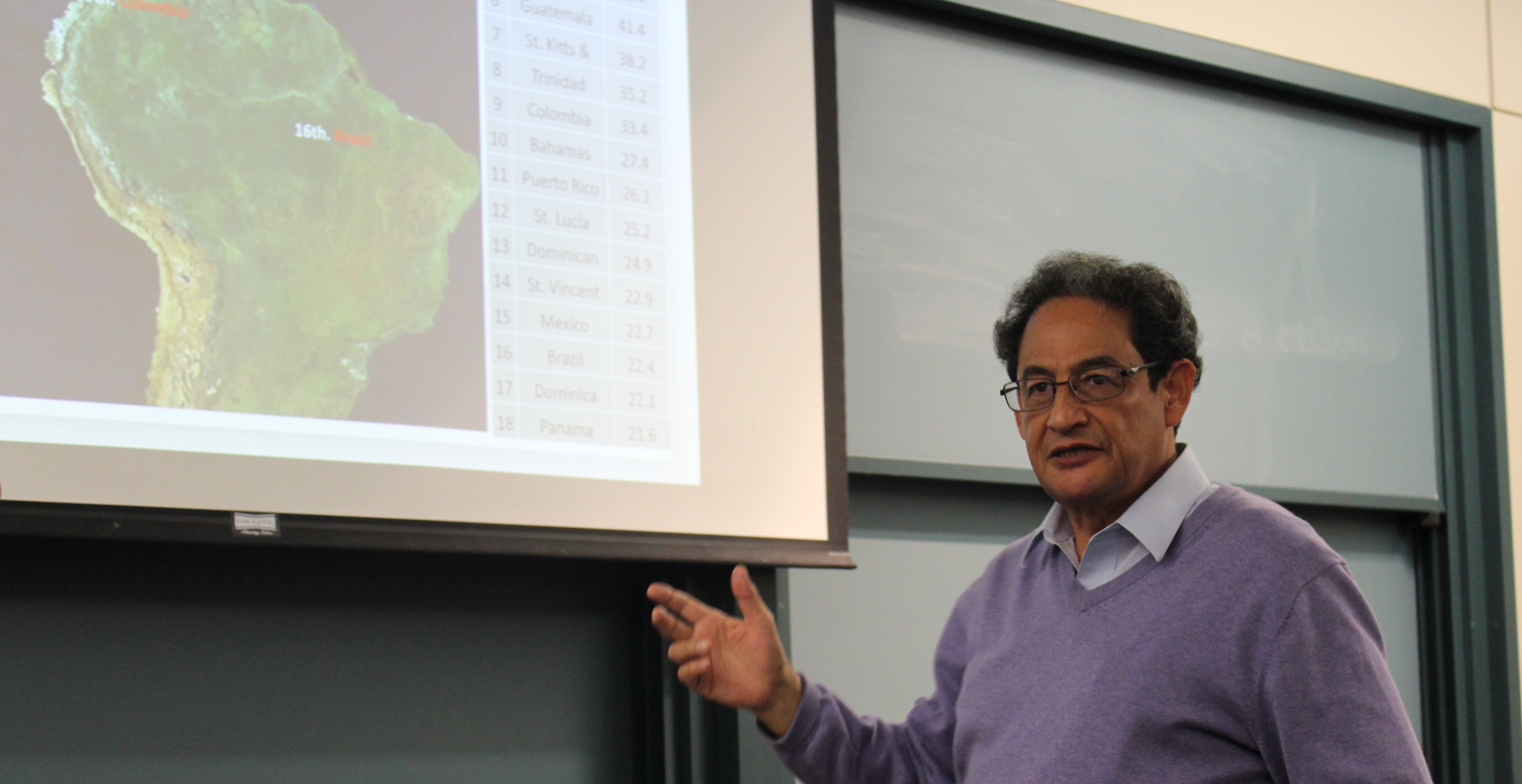 The Master of Arts in Latin American Studies (LAS) prepares students for work in the private sector, government, policy and research think tanks, nongovernmental organizations, international institutions and education. It is a versatile and rigorous one-year program that provides students with an interdisciplinary understanding of the regional context, languages, dynamics, and issues in Latin America today. The program exposes students to a range of facets of Latin America and provides them with in-depth training in chosen subject areas.
Applicants should have a bachelor's degree in the humanities or social sciences that includes study of the Latin American region.
The MA in Latin American Studies requires a total of 32 credits divided among core (8 credits) and  LAS electives (24 credits).
Actual year to year course offerings vary depending on faculty availability.  Most classes are taught once per year, but some may be taught less frequently.
List the learning outcomes for the program:
a) Students will demonstrate intermediate level proficiency in reading, writing, speaking, and oral comprehension of either Spanish, or/and Portuguese, or other regional language.
b) Students will demonstrate advanced knowledge of Latin America ( history, literature, politics, economics, culture, and social involvements) and do so within an inter-American and global perspective.
c) Students will demonstrate understanding of the shared traditions that unite Latin America, as well as the cultural and societal differences of the varied parts of the region.
Course Requirements
CORE (8 CREDITS)
GRS IR 713  Latin America: Past & Present (4 credits)
One research methods course chosen from the following list (4 credits):
GRS AR 891 Graduate Seminar on Archaeological Theory
GRS AR 751  Seminar in Mesoamerican Archaeology
CAS LS 577   Topics in Hispanic Thought and Criticism (this course is offered for both
seniors and graduate students)
GRS IR 701   Fundamentals of International Relations
GRS IR 702   Research Methods for International Relations Practitioners
GRS IR 704   Global Economic and Development Policy
GRS IR 799   Master's Paper Workshop
GRS PO 840  Political Analysis
GRS PO 841  Quantitative Research Methods
GRS SO 702  Proseminar: Sociological Methods
GRS SO 708  Contemporary Sociological Theory
GRS SO 712   Qualitative Methods
LAS ELECTIVES (24 CREDITS)
Students take six courses related to Latin America, chosen with the approval of the Latin American Studies Program director.  At least one course must stem from the fields of history or the social sciences, and at least one course must stem from the fields of literature, culture, or art history.
Language Requirement
Students must demonstrate a high level of competence in either Spanish or Portuguese, including the capability to read, write, and speak the language with sufficient proficiency to understand and be understood. Competence in the foreign language of the students' choosing is determined by examination by BU language instructors. Students must pass this examination in order to complete the degree.
Master's Paper
Students write a Master's Paper (commonly referred to as an MA Paper) as the capstone component of their degree. The paper may take one of two forms:  either a traditional research paper or a policy paper. Students are given broad latitude in selecting topics and approaches, in consultation with their advisors.
All MA Papers must be defended orally in front of a panel of three professors, chosen by the Pardee School (one of the three professors will be the student's adviser). The purpose of the oral examination is to test the student's knowledge in the area of research related to the MA paper as well as the student's ability to discuss that knowledge at length in a clear and compelling manner.