Class of 2022 Orientation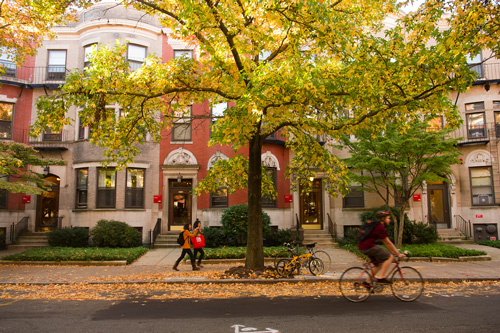 Welcome to Boston University and Kilachand Honors College! Kilachand Honors College will be hosting a lunch and short program for Kilachand students and parents immediately following Boston University Orientation Programming during BU Orientation sessions 1-4 and 6. Kilachand students and their guests will have the opportunity to meet with current Kilachand students, faculty, directors, and staff.
Dates, Times, and Locations
Friday, June 8, 2018
Friday, June 15, 2018
Friday, June 22, 2018
Friday, June 29, 2018
Friday, August 31, 2018
All Kilachand lunches will be held from 1-3PM at Kilachand Hall, 91 Bay State Road.
Kilachand students and guests will be registered for the Kilachand lunch when registering for their BU Orientation sessions; there is not a separate registration process nor is there an extra cost for students and their families to attend the Kilachand Honors College Orientation lunch.
Please note that students must check out of the Rich Hall residence by 3PM each Friday. It is recommended that Kilachand students check out when leaving Rich Hall at 7AM for Friday's programming and store their bags at the Orientation check-in desk on the 2nd floor of the George Sherman Union until the close of the BU Orientation Closing Ceremony. They also have the option to return to Rich Hall to check out following the Closing Ceremony and to arrive at Kilachand at approximately 2PM, or attend the Kilachand lunch until approximately 2PM and then return to the residence for check out by 3PM. 
Registration and Advising
Kilachand Honors College academic advisors will be emailing students prior to their registered Orientation session with information about Kilachand course requirements and registration. Kilachand advisors will hold a group session with students in the College of Arts and Sciences on Friday mornings during BU Orientation and will be available to all students from 1-3PM each Friday for questions about fall course selection.
Incoming first-year students can find a list of first-year seminars and studios here.