EWCJS faculty and graduate students at the AJS in Boston (2013)
Elie Wiesel Center faculty and graduate students participated in the 2013 Conference of the Association of Jewish Studies (AJS) . BU faculty and graduate students chairing and presenting included:
Dr. Abigail Gillman, Associate Professor of German & Hebrew (program page 57)
Dr. Nancy Harrowitz, Chair of Romance Studies, Associate Professor of Italian (program page 68)
Dr. Simon Rabinovitch, Assistant Professor of History (program page 56)
Dr. Abigail Jacobson, Professor of History (MIT), Visiting EWCJS Professor (program page 41)
Elly Moseson, GDRS, Graduate Student (program page 69)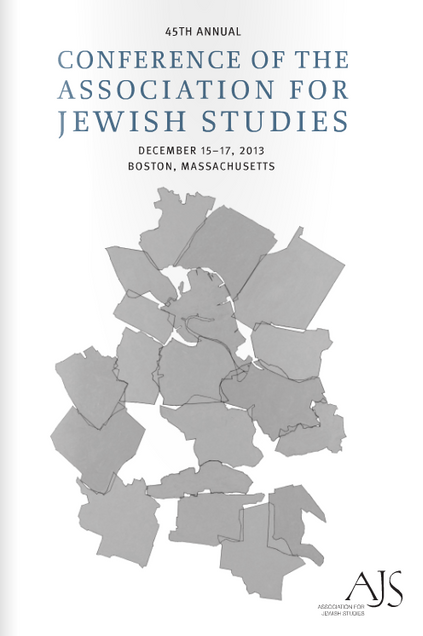 The conference was held December 15-17, 2013 in Boston, Massachusetts at the Sheraton Boston. For more information, see the AJS website.