IOC Co-Hosts UK-International Metro Mayors' Summit in London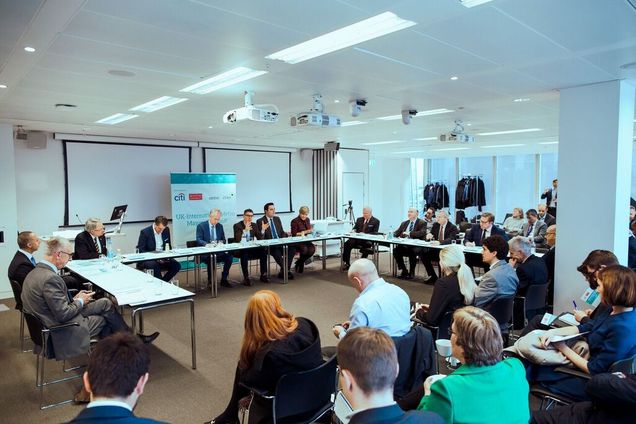 On December 4th through 6th, the Boston University Initiative on Cities co-hosted the first ever UK-International Metro Mayors' Summit with the Centre for Cities, a UK think tank, and Citi, the global founding partner.
Five mayors from America and six metro mayors from the UK met in small round-table groups to share practical advice on how to best benefit their cities, from economic development to social mobility. More than 82 participants from academia, communities, industries, and funding agencies joined in to create a platform to exchange ideas and explore new business and trading opportunities.
The United Kingdom's newly elected metro mayors are tasked with leading a large urban region where there has never before been this particular layer of government. Compared to US mayors, metro mayors are often in charge of transportation, housing, planning, and workforce development.
"The mayors universally agreed that the only way this experiment would be successful is if they exceed their formal powers," said Katharine Lusk, Executive Director of the IOC. "They must approach the role of the mayor as an important figurehead who's able to speak for the region, attract business to the region, and establish a vision for the future of the region based on the collective values of the community."
Director Graham Wilson led a discussion on the soft powers available to mayors, joined by Mayor Betsy Price from Fort Worth, Mayor Greg Fisher from Louisville, Mayor Bob Buckhorn from Tampa, Mayor John Tecklenburg from Charleston, and Mayor Jorge Elorza from Providence. The group brainstormed how to tackle the rural/urban divide, often finding common ground through agriculture as a shared priority. The group also emphasized how directly elected mayors increase community interactions and accountability with the voters.
"Mayors around the world are taking the lead in addressing problems not only of local, but of international significance," said Wilson. "The opportunities this summit offers for dialogue between experienced US mayors and UK mayors, who are in practice creating the office not only for themselves, but for their successors for decades, is an exciting example of transatlantic dialogue."
In addition to the discussions, mayors and other attendees took a tour of King's Cross Station and revitalization projects led by global planning and engineering firm, Arup, for case studies on public space and mixed use de
velopments. They also met local government officials, such as Shirley Rodrigues, Deputy Mayor of London for Environment and Energy, and Rt Hon Greg Clark MP, Secretary of State for Business, Energy and Industrial Strategy.
By the end of the three-day summit, all 11 mayors were able to exchange experiences and form an international network with their counterparts. For these mayors, this summit enforced the importance of visible leadership and the ubiquity of many urban challenges.
Read other recaps of the summit from the Centre for Cities or the Chamberlain Files.