Executive Director Katharine Lusk Co-Authors Paper On Youth-led Participatory Budgeting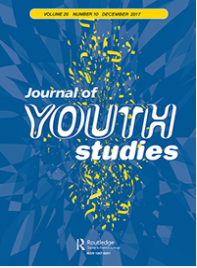 Katharine Lusk, Executive Director of the Initiative on Cities, co-authored a paper published last week by the Journal of Youth Studies. Lusk collaborated with Associate Dean Mary Elizabeth Collins, Professor Astraea Augsberger, and PhD Candidate Whitney Gecker, all from the Boston University School of Social Work, to explore youth-led participatory budgeting. The team worked with the staff and youth on the Boston Mayor's Youth Council to look deeper into how community-decision making can include youth perspectives. Collins noted that the program has many strengths, such as the increase in youth political involvement, but there's still work to be done.
"What are the best ways to engage diverse segments of the youth population?" asked Collins. "Therefore, we would encourage additional efforts to implement youth-based participatory budgeting in cities, but also the necessity of evaluating these efforts to continue to improve them."
View the paper here.