2017 Urban Research Awards: Hidden Problems in Secret Corals
Hidden Problems in Secret Corals: Exploring Microplastic Abundance in Local, Temperate Corals Along an Urban Gradient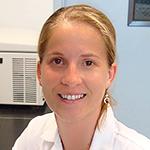 Research Assistant Professor Randi Rotjan, in collaboration with Associate Professor Juanita Urban-Rich from the University of Massachusetts-Boston, Assistant Professor Koty Sharp from Rogers Williams University and Associate Professor Sean Grace from Southern Connecticut State University, will study New England coral to determine the extent and impact of microplastics and microbial biofilms. Specifically, she and her team will study the impact of these microplastics in a temperate, coastal coral along an urban gradient—in other words, along the coast of New England.
Professor Rotjan's project stems from concern over the roughly 6,350 to 245,000 million metric tons of plastic in the world's oceans. Approximately 4.8 to 12.7 million metric tons of new plastic enter the ocean each year. However, laboratory tests have concluded that urban coral respond to microplastics differently than ocean coral due to a myriad of reasons including sewage treatment.
Professor Rotjan and her team seek to conduct the first study examining the impact of sewage treatment on organismal ingestion of microplastics. Their study will answer the questions of whether there is a greater prevalence of micro-fibers in urban areas and determine the impact of sewage treatment on coral's microplastic ingestion.