Recent Publications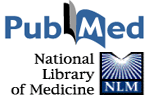 1. Pro-IL-16 recruits histone deacetylase 3 to the Skp2 core promoter through interaction with transcription factor GABP.
Zhang Y, Tuzova M, Xiao ZX, Cruikshank WW, Center DM.
J Immunol. 2008 Jan 1;180(1):402-408;
2. A homologous form of human interleukin 16 is implicated in microglia recruitment following nervous system injury in leech Hirudo medicinalis.
Croq F, Vizioli J, Tuzova M, Tahtouh M, Sautiere PE, Van Camp C, Salzet M, Cruikshank WW, Pestel J, Lefebvre C.
Glia. 2010 Nov 1;58(14):1649-1662;
3. Interleukin-16 as a marker of Sézary syndrome onset and stage.
Richmond J, Tuzova M, Parks A, Adams N, Martin E, Tawa M, Morrison L, Chaney K, Kupper TS, Curiel-Lewandrowski C, Cruikshank W.
J Clin Immunol. 2011 Feb;31(1):39-50;
4. Loss of nuclear pro-IL-16 facilitates cell cycle progression in human cutaneous T cell lymphoma.
Curiel-Lewandrowski C, Yamasaki H, Si CP, Jin X, Zhang Y, Richmond J, Tuzova M, Wilson K, Sullivan B, Jones D, Ryzhenko N, Little F, Kupper TS, Center DM, Cruikshank WW.
J Clin Invest. 2011 Dec;121(12):4838-4849;
5. Introduction of pro-interleukin-16 inhibits T-lymphoblastic leukemia growth in mice.
Richmond J, Finkel M, Studwell A, Little F, Cruikshank W.
J Cancer Res Clin Oncol. 2011 Oct;137(10):1581-1585;
6. Preferential migration of T regulatory cells induced by IL-16.
McFadden C, Morgan R, Rahangdale S, Green D, Yamasaki H, Center D, Cruikshank W.
J Immunol. 2007 Nov 15;179(10):6439-6445;
7. Histamine 4 receptor activation induces recruitment of FoxP3+ T cells and inhibits allergic asthma in a murine model.
Morgan RK, McAllister B, Cross L, Green DS, Kornfeld H, Center DM, Cruikshank WW.
J Immunol. 2007 Jun 15;178(12):8081-8089;
8. Neutralization of interleukin-16 protects nonobese diabetic mice from autoimmune type 1 diabetes by a CCL4-dependent mechanism.
Meagher C, Beilke J, Arreaza G, Mi QS, Chen W, Salojin K, Horst N, Cruikshank WW, Delovitch TL.
Diabetes. 2010 Nov;59(11):2862-1271;
9. Immunosuppressive effect on T cell activation by interleukin-16- and interleukin-10-cDNA-double-transfected human squamous cell line.
Matsumoto Y, Fujita T, Hirai I, Sahara H, Torigoe T, Ezoe K, Saito T, Cruikshank WW, Yotsuyanagi T, Sato N.
Burns. 2009 May;35(3):383-389;