Ian Mashiter
Director, BUild Lab Senior Lecturer, Strategy & Innovation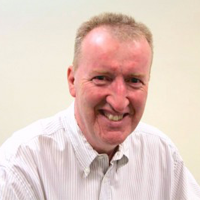 Title

Director, BUild Lab
Senior Lecturer, Strategy & Innovation

Email

ianmash@bu.edu
Ian Mashiter is currently managing director of the Boston University BUild Lab in this position he is responsible for the entrepreneurship programs that the school runs as part of Innovate@BU. He is a senior lecturer at Boston University where he teaches entrepreneurship and strategy to MBA and undergraduate students in the Questrom School of Business.

Previously, Ian Mashiter was an entrepreneurial executive with more than 28 years of high-technology experience. Mr. Mashiter has raised $100 million in venture funding since 1996. Over his career, Mr. Mashiter has served as a board member, chief executive officer, and cofounder of such innovative telecommunications companies as Quarry Technologies, Ennovate Networks, Dymec, BMS, Nimbit, and Kenetic.

As an experienced operational executive and active angel investor, Mr. Mashiter provides advisory services to a number of high-tech start-ups. He is a member of the Hub Angel Group and the Launchpad Venture Group, as well as a Mass Challenge mentor and judge.

Mr. Mashiter is also on the board of the Capital Network. The Capital Network is a nonprofit (501c3) organization that provides extensive financial education to help early-stage entrepreneurs in Boston.