Gerry Fine
Executive Director, Innovate@BU Professor of the Practice (ME, MSE) Director, EPIC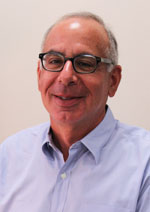 Title

Executive Director, Innovate@BU
Professor of the Practice (ME, MSE)
Director, EPIC

Email

gjfine@bu.edu
Dr. Gerald J. Fine is professor of the practice, director of the Engineering Product Innovation Center (EPIC) and executive director of Innovate@BU. Prior to his appointment at Boston University, Fine was president and CEO of SCHOTT North America, Inc. from 2008 until 2011. Dr. Fine was responsible for the overall strategic direction of the 16 production facilities and 3,000 employees of SCHOTT NA. His portfolio of businesses included solar, electronic packaging, advanced optics, lighting and imaging, and pharmaceutical packaging. During his tenure, SCHOTT NA revenues increased more than 50%. In addition to his duties at SCHOTT NA, he also served on the board of directors of six private companies.
Dr. Fine started his career at Corning in 1985 as a research scientist in the research and development division and served as manager, consumer products development from 1990–1992. He held management positions for Corning Asahi Video Products and was named deputy general manager-advanced display products in 1995. He was named vice president and general manager–photonic technologies division in October 1997. In December 2000, Dr. Fine was named executive vice president–photonic technologies. This division manufactured and sold optical components to the telecommunications industry. He was also previously a professor in the Department of Manufacturing Engineering at Boston University from 2003 until 2007, specializing in product and business development.
Dr. Fine is also the chairman of the board of Emcore Corporation, a NASDAQ-traded optics company based in Alhambra, CA.
Dr. Fine holds a bachelor's degree from Amherst College and a PhD from the California Institute of Technology. He holds nine US patents and is the author of numerous articles in both technical and trade journals.