Kiana Ghamarifard (SAR'21) & Michael Eschmann (CAS'21) go from surfboard to boardroom
After a friend lost an Apple Watch in the ocean, water sport enthusiasts Kiana Ghamarifard (SAR'21) and Michael Eschmann (CAS'21) set out to create a product that could protect wearable technology that many surfers use to track waves and record their sessions. While surfing comes natural to the co-founders, launching a startup is new territory. Find out how they're using University resources like BUild Lab and EPIC to launch Kahila, a protective case for Apple Watches. 
INNOVATE@BU: How do you create innovation and what problem at your hoping to solve?
KIANA GHAMARIFARD: Kahila is an all-inclusive buoyant protective case that delivers the ability for consumers to engage in water sports without the fear of losing their Apple Watch to the sea. Kahila hopes to provide an athletic watch band that has the ability to both satisfy protective needs and function as a lifejacket for any sized Apple watch.
Tell us, how did Kahila begin and what inspired you to do this?
My co-founder Michael Eschmann (Pardee'21)and I were surfing in Southern California when one of our friends complained of losing their Apple Watch while surfing. He shrugged, "I just wish there was some way to prevent myself from losing my watch. Apple watches are really expensive."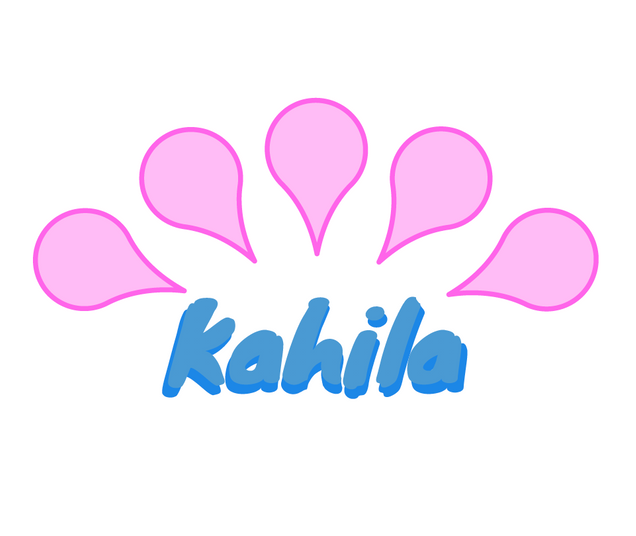 Michael and I immediately stared right at each other and the idea was formed! In addition to many water enthusiasts, Michael and I frequently use our Apple watches to track wave count, distance covered in the ocean, to connect to video cameras in order to record us surfing, and many more features. Kahila's purpose is to allow water sport enthusiasts to stop constantly worrying about losing their Apple watches which can negatively affect their performance. Not only do we want to provide our customers with a floating apple watch case/band, but we also want to provide a unique and quality design.

What has been the biggest challenge or obstacle you had to overcome in your role or for your new venture? How did you do it? What did you learn from the experience?
Being a Health Science major, and Michael an International Relations major, we are not used to presenting amongst panels frequently. Therefore, our biggest challenge so far has been pitching in front the Innovation Pathway Investment Panel. However, we did the best we could to prepare for it by seeking advice from individuals within the BUild Lab and EPIC Lab, practicing our speeches endlessly to our friends and family, and always staying positive. We believe that some of the biggest challenges in our lives create the most impactful lessons. Therefore with this opportunity being such a new and scary feeling to pitch in front of a panel, we knew that no matter what this experience was going to be a meaningful one. Despite achieving this obstacle, we learned that stepping out of our comfort zones can always lead to growth and a learning lesson in the long run.
What advice would you give to someone starting their own innovation journey right now?
Michael and I definitely agree that the process of creating a start-up with no prior experience is very difficult. But we are so thankful and appreciative of the people who are continuously helping us achieve our goals. With this being said, I think the best advice would be to never give up when something seems hard, and to use all the free resources that the BUild Lab provides for us students. Talking to each and every individual throughout this process can introduce you to new perspectives and ideas within your venture or project and give you the motivation to create an impact with your idea.
What has been the biggest win so far?
The biggest accomplishment we have achieved so far is moving onto the Run stage of the Innovative Pathway and receiving $1,000 from the Investment Panel to use for our future endeavors with Kahila. Receiving the money was \ awesome but the sense of reassurance and support we received from the Panel, and the BUild Lab was what felt the greatest! Being able to move on to the Run stage just gives us the motivation to keep persisting and working hard to achieve our future goals.
What meaningful impact are you hoping to create from this venture or project? What are you and your team working on to get there?
Michael and I are hoping to manufacture and sell our product very soon! With hopes of accumulating revenue, Kahila aims to eventually allocate a fraction of its sales towards Marine Conservation Programs and Marine Trash Collecting Non-Profits.
When you're not working on Kahila, where can we find you? 
Born and raised in Southern California, and Michael raised in Miami, Florida, the ocean is our second home! If you find us on the beach, we will either be surfing, sailing, or playing the guitar/ukulele on the sand! If we are on land, Michael and I love to play sports such as soccer and basketball.
Learn more about using the Innovation Pathway to launch a venture or project
More Innovation, More Inspiration