Chris Tolles (Questrom MBA '14), CEO & CoFounder, Sundots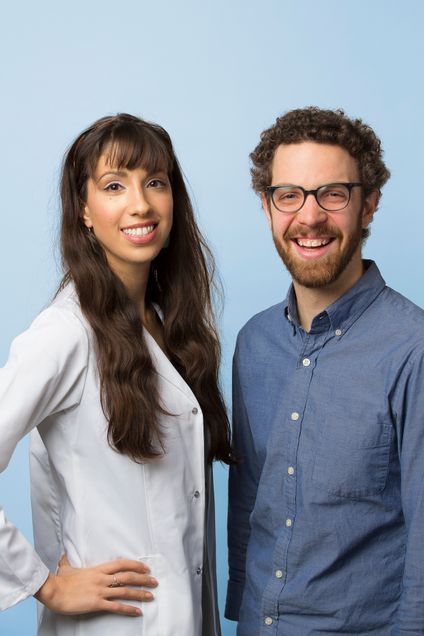 Meet Chris Tolles (Questrom MBA '14). He was on the hunt for a opportunity to launch a new idea and be his own boss. After 18 months of searching and meeting a fellow BU alum, Sundots was born! 
A little about Chris and where to find him:
BU School/College: Questrom School of Business
Venture: Sundots
Find out more about their March 2018 fundraising campaign here! 

Tell us a little about your venture, Sundots:
Sundots is the world's first gummy for sun protection.
In your opinion, what does it mean to be innovative?
Solving a problem better and better!
Tell us your story. How did it it all start? 
The MBA program at BU was super-formative to give me tools as a business leader and entrepreneur. During that program, I realized I needed to be my own boss, and had been looking for founding role for about 18 months. 
Sundots started when I met Emilia Javorsky (BU MPH '10), a fellow BU alum. Her passion for the public health issue of sun protection, coupled with her profound understanding of the science behind many purported sun-protection herbs, allowed us to find a product that has strong clinical evidence. Our active ingredient, polypodium, is backed by 30+ years of research into sun protection, and Emilia's expertise in these areas was super-formative as we considered launching a company. Once we identified our complementary skill sets, and shared passion for consumer products with real health benefit, we knew we were on to something.
What has been the biggest challenge or obstacle you had to overcome? How did you do it? What did you learn from the experience?
Courage! Doing it all ourselves, it's hard to stay committed when so many things can go wrong.
Is there one (or two) major accomplishments you're most proud of? What's your next big goal?
In March 2018, we anticipate our Indiegogo campaign will be super-successful. 
Indiegogo will allow us to pursue our first manufacturing run while helping us better understand what about Sundots resonates with the market, and with whom. We can't get Sundots off the ground without our early supporters! $20k is a LOT of money, but we know with everyone's help it's possible to get Sundots going. We could have turned to more conventional methods of raising capital, but we know that there are millions of people out there who know sunscreen's not enough, and are looking for better solutions. Who wouldn't rather raise money in partnership with your customers?


What advice would you give to someone starting their own innovation journey right now?
Get good advisors… they make ALL the difference. And talk about the awkward things with your cofounder ASAP.
Keep up with Sundots on their website, Instagram, Facebook, and Twitter.
---