Alex Shadrow (CGS'12, COM'15), CEO/Founder, Relovv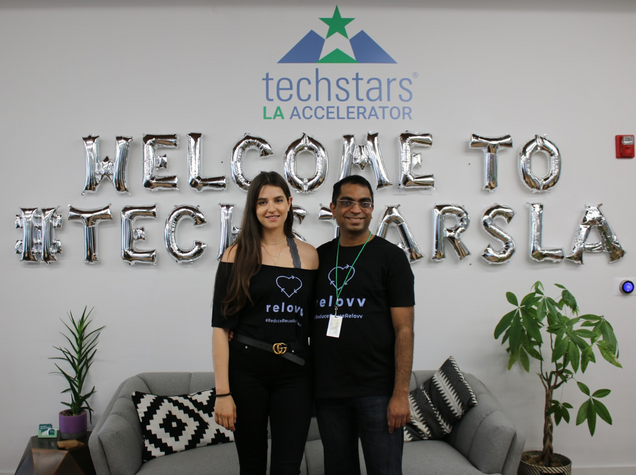 Meet Alex Shadrow (CGS'12, COM'15). As a BU undergrad student, she launched Unitiques, a website for college students to sell and buy clothes. Fast forward to July 2018 and she's been accepted into one of the world's most competitive startup accelerators while preparing to re-launch the brand under the new name "Relovv" and tackle waste in the fashion industry.

Tell us a little about your venture, Relovv:
Relovv is the new, sustainable way to buy & sell fashion. We match buyers and sellers like a dating app to get more items sold and show you only the items you'll really love! Our mission is to #ReduceReuseRelovv and make relovved fashion from your favorite brands available at fast-fashion prices.
In your opinion, what does it mean to be innovative?
Be willing to listen to your customer and create what they envision, rather than what you envision.
Tell us your story. How did it it all start? 
I started my journey at Boston University by creating a different startup called UNItiques.com. We grew, at one time, to 2/3 of the students at BU. I learned a lot from creating that website. We took the best elements from UNItiques to create relovv – but mostly, relovv is a new platform with entirely new features and user-experience. I was so supported by BU. When I was a student I won Best New Venture in 2015. BU has helped me immensely and Ian Mashiter still mentors me! Today, we even have our Boston team work out of BU's BUild Lab IDG Capital Student Innovation Center.

What has been the biggest challenge or obstacle you had to overcome? How did you do it? What did you learn from the experience?
The biggest obstacle has been venture funding. It is hard enough to raise money, but even harder as a female founder (statistically shown to be disadvantaged) of a tech-marketplace (inherently low margins). I overcame this by getting told "no" as much as possible and learning from those no's to finally get yes's.
Is there one major accomplishments you're most proud of? What's your next big goal?
Getting into Techstars; it has less than 1% acceptance rate. Our next big goal is to launch relovv mid August and really make a change in the wasteful fashion industry.
What advice would you give to someone starting their own innovation journey right now?
Perfection is the enemy of production. Make it work. Iterate. Listen to Reid Hoffman's "Masters of Scale" podcasts as much as you can!
Keep up with Relovv on Instagram!
---