Alex Neary (Questrom'18), President & Co-founder, CompanyWide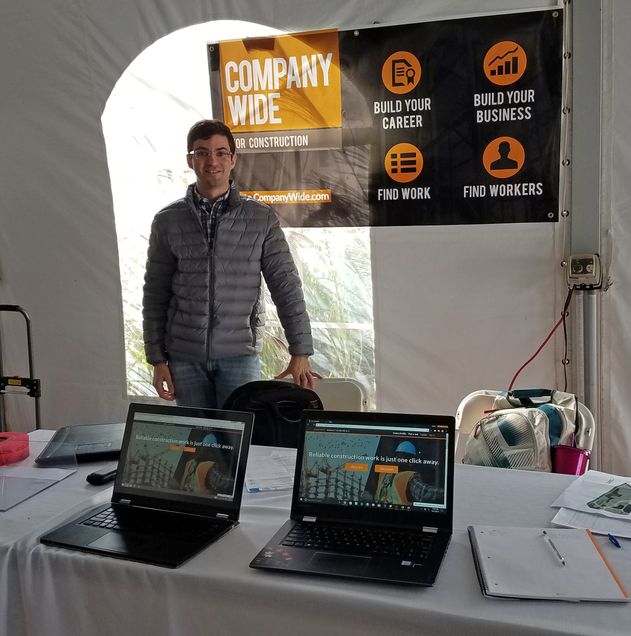 In 2016, CompanyWide was just an idea in a PowerPoint deck. Now, Alex Neary (Questrom'18) and his team have their eyes set on helping construction workers get high-paying and high-quality jobs.
Tell us a little about your venture, CompanyWide.
CompanyWide helps construction companies hire quality tradespeople by creating an easy to use online search and hiring platform, and helps construction workers plan their educational and career development through a website whose analytics show the real dollar value of continued construction skill building.
In your opinion, what does it mean to be innovative?
Being innovative means listening closely to others about what they need, and then using everything you know to build new products and services that will make those people feel as if what you built was made just for them.
Tell us your story. How did it it all start? 
CompanyWide started as a question that I had while I was a project manager at National Grid: why is it so difficult to find new highly skilled tradespeople when there is so much opportunity available in the skilled trades? When I started my MBA in 2016, I shared a PowerPoint about an idea I had for a solution to this problem with BU Professor Greg Stoller, and, along with my co-founder Huiyi, built up the platform step-by-step over the next year and a half into the revenue-generating and job applicant placing platform that it is today. Starting CompanyWide was very much a collaborative effort from the startup community here at BU. We couldn't have done it without so many people, including Ziba Cranmer, who pointed us to BU technical resources, Jacob Harrington, who helped connect our team together, and Ian Mashiter, who guided and supported my venture when I began to work full time on it during my MBA.

What has been the biggest challenge or obstacle you had to overcome? How did you do it? What did you learn from the experience?
Launching a startup is fundamentally about overcoming new obstacles. The biggest obstacle we have faced yet is actually recent; how do we get customers to check out a platform that they have not heard about yet in an industry where it is all about who you know. The answer right now is cold calls, which have been successful in getting new customers excited about the platform. Direct sales is something I never thought I could do, but when your team is relying on you, you shift and sometimes find there is another gear.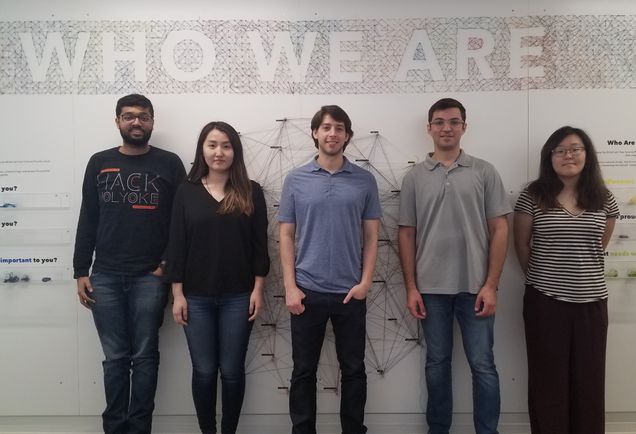 What is your team focused on right now?
Our construction hiring website is complete, and we are currently getting people hired for full time and contract construction jobs. Over the next few months we are focused on getting the word out about our service. We can get people in the construction industry hired more reliably than Indeed, Ziprecruiter or Craigslist, and can do it at a lower cost to construction companies than those services.
The adage "build a better mousetrap, and the world will beat a path to your door" is only true if you have a way to tell the world about your product. Our customers and members are telling us we have a great service; we are working to find ways to let more people know this.
Is there one major accomplishments you're most proud of? What's your next big goal?
The accomplishment I am most proud of is connecting our first tradesperson to a job. There are tradespeople in Massachusetts and New Hampshire right now who's lives and careers were changed for the better because they signed up on CompanyWide, and are now in a high-paying, high-skill jobs. Our next goal is do do that 1000 times over the next year. Even in this strong economy, there are over 200,000 unemployed construction workers across America. We aim to find those people work.
Where do you want to see CompanyWide two years from now?
In two years we would like to see CompanyWide helping large construction companies such as Shawmut and Suffolk, as well as public employers such as the City of Boston, to get more people better jobs in the construction industry. Our business model, charging a low flat fee only when an employer hires, is more attractive to budgets and bottom lines than the roll-the-dice approach most employers are currently taking when they pay to post a job on a general jobs board.
Our services also include career coaching, especially to individuals who were not hired for a specific job. Two years from now we want to be the go-to resource for education and hiring in the construction industry.
What advice would you give to someone starting their own innovation journey right now?
It is not for the faint of heart, but if you go for it, and do not hold back, you will learn things about the world, business, and yourself that you do not know right now.
---