Exploring Innovation through Design, Education and Activation.
The annual IDEA 2018: The Innovate@BU Conference is a one-day event for BU students to explore innovation of every kind, including enterprise, social impact, arts, and culture. From start to finish, attendees are inspired by world-class innovators, engage with strategies and tools for developing new ideas, and connect with resources throughout BU and Boston that can help them transform ideas into impact. 
Check back soon to find out the 2019 conference date! 
This event is generously sponsored by Lou Volpe, Questrom'78, Managing Partner, Kodiak Venture Partners.

IDEA 2018 Conference Schedule
8:30-9:00am: Breakfast & Registration – Chiles Atrium
Fuel up and get ready for the day!
9:00-10:00am: Conference Kick Off & Innovation Lightning Talks – 4th Floor Executive Dining Room
Emceed by Saloni Shah (CAS '19) and Jen Guillemin, Director, Arts Leadership & Innovation, College of Fine Arts.   
10:05-11:00am: Where Do Ideas Come From? 
There's more than one way to come up with a great idea. Which style works best for you? Learn different idea-generation strategies and find out how local and alumni innovators come up with their ideas.
11:05am-12:05pm: Breakout session – Is It a Good Idea? 
So you've got an idea, but how do you know if it's any good? Students can choose from three interactive breakout sessions and hear from a combination of these renowned BU alumni and affiliates:
12:10-1:15pm: Lunch 
During some downtime at lunch, meet fellow BU Terriers while trying to solve some of Boston and BU's biggest design challenges!
1:20-2:50pm: What Next? Putting the Pieces Together 
You've generated your idea. You've validated it. Now, find the resources that can help you refine and grown an idea. Pick two of the six topics below. Each session is 40 minutes. 
Funding 101: IPathways to Funding Your Startup led by The Capital Network
Building Your Team led by Peter Marton (Questrom School of Business)
Network Nation: How to work a room for fun and contacts led by Metropolitan College professor Wendy Swart Grossman.
How to Raise Money for your idea at BU led by BU alumni guests and Blake Sims, Program Director, Innovate@BU 
Begin Your Journey: Tapping into Entrepreneurial Resources at BU

 

led by Joe LiPuma (Questrom School of Business) and Jen Guillemin (College of Fine Arts)
Quirky: The Remarkable Story of the Traits, Foibles, and Genius of Breakthrough Innovators Who Changed the World led by Melissa Schilling
3:00-4:00pm: Keynote: Johnny Earle, founder of Johnny Cupcakes
Why have thousands of customers from around the world chosen to get the Johnny Cupcakes' logos tattooed on themselves? And how does Johnny get hundreds of people to camp outside his fake bakeries? Over the past decade Johnny Cupcakes, founded by speaker Johnny Earle, has grown from a "joke" to a multi-million dollar, highly exclusive t-shirt brand driven by a community of world-wide collectors. Johnny shares his story of how he took his t-shirt brand from the trunk of his rusty car at age 19, with a learning disability, to some of the world's most sought after retail locations.
In this session, Johnny will piece together how his success reinforces the power of details, experience and loyalty. Through his inspiring, and certainly unpredictable journey, Johnny exudes the fundamental connection between the person and the brand. Johnny's presentation provides comprehensive blueprints for getting any small business, passion or idea off the ground, while also expanding the way existing creators think.
Johnny has been named Americas #1 Young Entrepreneur by BusinessWeek, one of the top innovative people in Massachusetts by The Boston Globe, he has been recognized 4 years in a row for making it into the INC 500/5000 fastest growing independent companies in America, and has been featured on MTV, NPR, Forbes, The Wall Street Journal, and as a case study in several branding and business books
4:00-5:00pm: Mix, Mingle, and Connect with Community Partners
We can't let you leave without an opportunity to connect with fellow BU Terriers and innovation resources that can help you take your idea to the next level. Community partners include BU Spark!, The Capital Network, and many more!
Who should attend this conference?
+ This year, all day conference capacity is 150 attendees. An additional 150 tickets are available for afternoon sessions. It's open to all current BU students and a select number of tickets are available for BU alumni. If you're interested in attending, don't hesitate to register!
+ A Terrier who wants to know and learn innovation skills and how they can use them throughout their life and career.
+ A Terrier who wants to create positive change and meaningful impact in their community.
+ A Terrier who wants to start from scratch by learning how innovative ideas are generated.
+ A Terrier who wants to explore different ways of transforming ideas into impact.
+ A Terrier who wants to know how they can use their talents to contribute to an innovative team.
+ A Terrier who needs inspiration as they embark on the next chapter in their lives.
+ A Terrier who wants to connect with others both within and outside their discipline(s) to collaborate, connect, explore.
What will attendees experience during this conference?
+ Engaging workshops and exercises, including live case studies, group collaboration, and self reflection.
+ Understanding the innovation process from diverse perspectives, stages, and industries.
+ Learning how different team members and roles contribute to the innovation process.
+ Time to relax, debrief, and reflect on learnings and exercises.
+ Opportunities to learn about and connect with innovation resources both at BU and in the community.
+ Multiple "Wow!" moment, and at least one "Ah hah" moment!
+Fuel and fun:
Continental breakfast and lunch

Swag and giveaways

An awesome keynote speech by Johnny Earle, founder of Johnny Cupcakes!
FAQs
+What does it cost to attend? The IDEA 2018 Conference is free! However, we require a $15 reservation fee that will be refunded to you immediately after you check-in and attend the conference.
+I want to make an impact but I don't think that's through starting a business or startup. Is this conference right for me?Absolutely! The conference is perfect for BU community members who are eager to explore innovation concepts, learn new skills, and get inspired to create impact in their own way whether it's through enterprise, social impact, or the arts.
Meet the Speakers
Morra Aarons-Mele is the author of

Hiding in the Bathroom: An Introvert's Roadmap to Getting Out There (When You'd Rather Stay Home)

. Morra is the founder of award winning social impact agency Women Online, hosts the podcast Hiding in the Bathroom, and created the influencer network The Mission List. She was founding Political Director for BlogHer.com, and has written for the Harvard Business Review, the Huffington Post, MomsRising, Forbes, the Wall St. Journal, the New York Times, and The Guardian. Aarons-Mele is a graduate of Brown University and the Harvard Kennedy School, and lives in Boston, Massachusetts
Farrah Belizaire (SAR '11) is a 2011 graduate of BU's Sargent College, where she studied Health Science. She later earned a Master's Degree in Administrative Studies – concentrating in innovation and technology. Farrah is currently Manager of Diversity and Inclusion at BUSM Division of Graduate Medical Sciences. In 2012, she founded LiteWork Events- a social event platform for young professionals of color. Instagram: @liteworkevents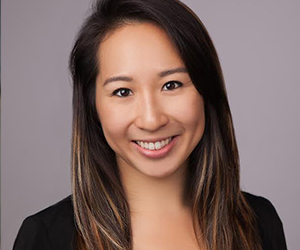 Stacy Chin, Ph.D. (GRS '17) is the co-founder and CEO of HydroGlyde Coatings. She completed her bachelors from College of Holy Cross and her doctorate from Boston University in chemistry where she was a Feldman Fellow and a Laursen Research Scholar. Stacy has an interdisciplinary research background in biochemistry and polymer science along with a keen interest in translational biomedical research. Twitter: @hydroglyde

Amanda Curtis (CGS '07, COM '09) is the CoFounder and CEO of Nineteenth Amendment, an inventory-less D2C platform for consumer products made on demand in the USA. She holds degrees from Boston University and Parsons School of Design, is on Forbes' 30 Under 30 List and was named by the NRF as one of 25 People Shaping Retail's Future in 2018. In her spare time she is a mentor at TechStars and AOL's Built by Girls. Instagram: @amandaleighcurtis Twitter: @amanda_curtis

Jacob Dansey (ENG '17) recently graduated Boston University magna cum laude with a computer engineering degree. While at BU, he played Division I lacrosse and co-founded a civic tech startup, Involved, to increase civic engagement through micro-polling. Involved has since raised over $56,000 in a successful equity crowdfunding campaign and is currently expanding nationally and working with campaigns. Instagram: @jacobdansey Twitter: @jacobdansey

Nick Dougherty (ENG '12) is the Program Director for PULSE@MassChallenge, a digital health accelerator program in Boston Massachusetts that matches startups with governments, corporations, and institutions to address health's massive challenges. Prior to PULSE, Nick was Co-Founder and CEO of VerbalCare, which began as his Boston University engineering senior design project. VerbalCare was acquired by MSD in 2015. Twitter: @themailboxman

Jeannette Guillemin is an arts advocate, counselor and teacher serving as Director of Arts Leadership and Innovation of the Boston University College of Fine Arts. She is the founding director of the Visual Arts Summer Institute and has initiated several interdisciplinary projects for the College of Fine Arts including the CFA Box Project, the Arts Internship Fair, the Arts Internship program and the Arts and Ideas in Action Symposium. She serves as the advisor for the Arts Leadership minor and teaches courses in leadership, cultural entrepreneurship and the creative economy. In 2015, Guillemin co-published a chapter in the peer-reviewed book, Creating Cultural Capital, distributed by University of Chicago Press. She has served on several boards including the Brookline Commission for the Arts and Art Street, Inc.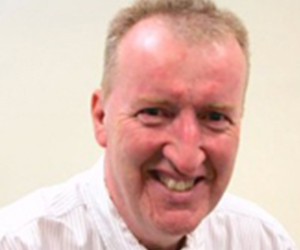 Ian Mashiter is the managing director of the Boston University BUild Lab IDG Capital Student Innovation Center and is a senior lecturer of entrepreneurship and strategy at the Questrom School of Business. Previously, he was an entrepreneurial executive with more than 28 years of high-technology experience and jas raised $100 million in venture funding since 1996. He is an active angel investor and provides advisory services to a number of high-tech startups. Mashiter also serves on the board of The Capital Network, a nonprofit that provides  extensive financial education to help early-stage entrepreneurs in Boston. Twitter: @ianmashiter

Shaheer Piracha (ENG '17) the founder of Umbulizer, a medical device startup for resource limited healthcare settings. His previous work experience at BMC, CVS Health and PharmaCheck made him passionate about healthcare, entrepreneurship, and creating social impact. Shaheer graduated from BU in 2017 with a degree in Biomedical Engineering and is excited to help deliver healthcare innovation across the globe.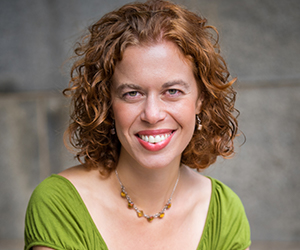 Katy Rubin (CFA '07) is founder and Executive Director of Theatre of the Oppressed NYC. Since 2011, TONYC has popularized the practice of Forum and Legislative Theatre in the US, bringing together communities impacted by poverty, racism, homelessness, and the criminal justice system alongside advocates and elected officials to generate creative policy change, onstage and off. Katy holds a BFA in Acting from BU. Instagram: @forumtheatrenyc Twitter: @forumtheatrenyc

Melissa A. Schilling is the John Herzog Family professor of management and organizations at NYU Stern, a former Boston University professor,  and one of the world's leading experts on innovation. Her textbook Strategic Management of Technological Innovation is the #1 innovation strategy text in the world and is available in seven languages. Most recently, she published Quirky: The Remarkable Story of the Traits, FOibles, and Genius of breakthrough Innovators Who Changed the World. She and her work have been featured on NPR's Marketplace, Bloomberg BusinessWeek, Harvard Business Review, Huffington Post, CNBC, Scientific American, and USA Today, among others. Twitter: @mschilli1

Saloni Shah (CAS '19) is junior studying Earth and Environmental Sciences. She's overseen BU Entrepreneurship Club's startup competition for 2 years and leads entrepreneurship education programming for InnovateEDU, Boston's first cross college venture program. Entrepreneurship and academics aside, Saloni enjoys dancing on BU's bolly-fusion dance team.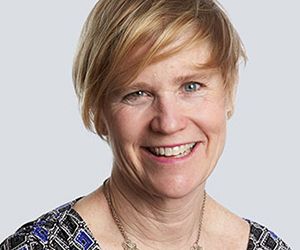 Wendy Swart Grossman is a nonprofit and foundation consultant who has held positions at Harvard's Museum of Natural History and Graduate School of Design, as well as at the Science Museum in London. Wendy also holds a political background to, having served as the United States national campaign manager to the Fund for Democratic Elections in South Africa during Nelson Mandela's historic 1994 campaign and as a national volunteer coordinator for U.S. presidential campaigns. At BU, Wendy is a lecturer in the Arts Administration program at BU's Metropolitan College  and a collaborator with Jeannette Guillemin, Director of Arts Leadership and Innovation of the BU College of Fine Arts. The two penned a chapter, "Teaching Cultural Entrepreneurship in an Engaging, Strategic and Useful Way," in the newly published Creating Cultural Capital: Cultural Entrepreneurship in Theory, Pedagogy and Practice (Eburon Publishers/University of Chicago Press, 2015). Wendy holds an MA in Urban and Environmental Policy from Tufts, and a BA from St. Olaf College.
Jason Talbot is a co-founder of Artists For Humanity (AFH), a Boston non-profit organization that combines art and entrepreneurship to address society's most challenging social, economic and racial issues. The largest employer of Boston teens, AFH provides some of the city's most under-resourced youth with the keys to self-sufficiency through paid employment in art and design. Instagram: @afhboston

Frederick Townes (CAS '01) has spent the past 15+ years building and leading teams that craft web platforms, products, and communities. As a serial technical founder, his more well-known projects were Mashable and Placester. He's contributed to the creation of more than a half-billion dollars in value in his career. He thrives at the intersection of technology, strategy, and design. Instagram: @frederick.townes Twitter: @fredericktownes

Remy Usman (CFA '19) is a junior in the College of Fine Arts at Boston University, pursuing a B.F.A. in graphic design. Originally from Atlanta, Georgia, Remy is a Posse Scholarship recipient and co-founder of Charcoal Magazine, Boston University's first student-run publication dedicated to celebrating and promoting student artists of color. Instagram: @charcoal_mag

Brian Woerner (Questrom '17, GRS '18): After finishing his undergraduate degree from California State University, Brian joined the Peace Corp and served as an "Agroforestry" volunteer in Guinea, Africa where he  spent significant time learning about fermentation and the art of beekeeping. Later, while an MBA student at the BU Questrom School of business, he joined Cambridge-based Follow The Honey, Inc. (FTH), a company established to develop the sales link between unseen, marginalized beekeepers from around the world to markets. Brian was sent to Tanzania to work on importing the first shipment of Tanzania Asali (Swahili word for Honey). What ensued was the co-founding of sister company, Follow The Honey Tanzania, Ltd.(FTHTZ). Brian is currently finishing his matriculation of a dual MA/MBA and Swahili Studies at BU, while working on operations, strategy and sales for FTH and FTHTZ. Instagram: @followthehoney