Summer Accelerator Program
The Summer Accelerator program is for any BU student or recent alumni (one-year since graduating) with an early-stage startup idea from creative, social, tech, or consumer ventures. Apply as an individual or a team.
2018 Cohort
This year, we had a record 62 teams apply! Meet the 16 teams that will join us for the Summer 2018 Accelerator.
The Bit, Fiona Whittington (COM '19): The Bit is an online media brand focused on minorities in technology. We curate the best in technology without the bias.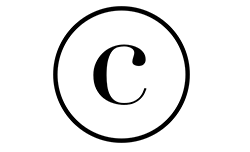 The Collective, Sarah Greisdorf (CAS '21): The Collective helps women find functional clothing by partnering with brands to highlight their clothes with real pockets on our site.

yoVRcampus, Eugenia Camacho (ENG '19), Shane Ezepik (ENG '19), Aman Mehat (ENG '19): yoVRcampus is an online platform that hosts virtual reality 360-degree-view tours personalized to prospective university students.

Tagged, Astrid Arias (Pardee '19), Shreyans Kothari (CAS '19), Nicole Enos (ENG '19), Oleksandra Toruaba (CAS '19):  Tagged is a collaborative digital platform that connects social impact organizations via campaigns and geographic information system-based tags


Aquality, James Coll (ENG '19): In Massachusetts, 400k people unknowingly poison themselves with private well water every day. Are you one of them? Protect your family with #Aquality. 

Pangissimo,  Juncheng Qian (ENG '19), Constantine Hartofilis (ENG '19), Esiri Madagwa Jr. (Questrom '19), Parsa Shahidi (ENG '19)  Pangissimo offers music listeners access to surround sound entertainment through modular speakers that value quality and accessibility.


CauseEDU, Shironda White (Questrom MBA '18): CauseEDU provides a common app for scholarships & an education crowdfunding platform, streamlining the giving process for students & donors.


All in Energy, Rouwenna Altemose (Questrom MBA '18): All In Energy creates energy savings in underserved communities and diversifies the clean energy workforce through a career pathway program.


She Who Reads, Cherise Everett (SHA '19): She Who Reads is a nonprofit mentoring program dedicated to curbing the disturbing trend of the School to Prison pipeline. 


GrowPro, Francis Zamora (CAS '19), Rishi Chopra (ENG '18), Anant Gupta (ENG '19): Home cultivation is tricky. GrowPro solves this with a hardware and software system composed of smart sensors paired to your mobile phone.


Flux Marine, Daylin Frantin (Questrom '19): Flux Marine aims to develop electric boat motors that transform the marine industry. 


Charcoal Magazine, Remy Usman (CFA '19): Charcoal Magazine is a student-run art publication celebrating student artists of color and exploring the intersections of identity and art.


Maeven, Juan Gallegos (CAS '21), Natalie Odrich (COM '18): Maeven enables students to identify each other and optimize their ability to learn and retain information by means of peer tutoring.


MFC Tie Dye, DL Lundberg (SPH '19): MFC supports Ghanaian women helping women with disabilities and children by creating and selling sustainable clothes, bags & accessories.

JustTransfer, Vipul Patel (CAS '17): JustTransfer leverages network data from hundreds of universities to enable fast decision making when evaluating transfer credits.
Verto, Pablo Ferreyra (ENG '19), Soon Hong (ENG '19): Verto allows millennials to buy and sell used goods efficiently, affordably and at no cost!
---
Meet the teams that have been accepted as Associate Members! 
Butterfly Effect: 

We are seeking to launch a company that sells cannabis products. The goal is to create transparency and reduce black market transactions
Fenway East uses behavioral analysis and neuroanalytics to change the way we consume information, from standard news to learning courses.


WisdomAIs: Locates and connects the most beneficial resources to students. Our goal is to help Boston's high school students as best we can.


Stick Fit: In a world of mindless routine exercise, StickFit emerges as a creative workout program that immerses you in a tool once used for combat.


JVA: An intelligent case and data management platform for lawyers and clients that makes clerical inefficiency a thing of the past.


Bandit: Bandit is a social media platform that creates a holistic and inclusive digital music community for fans, artists, and everyone in between.


Bravo: BRAVO provides an alternative tourism option in a luxury camping setting to customers seeking escape and adventure recreation.


NewEve: An innovative new farming solution adapted to improving office worker well-being and empowering people with options to eat healthier.


Gimme: Gimme provides Digital Cards to brands and individuals that contain relevant contact information and links to their online media.


Typeboost: Typeboost is an online essay writing tool that saves students time and effort by offering tools and guidance throughout the writing process.


Grow Inspire: GrowInspire.com helps individuals suffering from depression  see and get help from their future self.


Munt: Why waste your time waiting to see your personal banker, when you can simply carry them everywhere with you?


BRUZD Foods: Bruised Foods is a food waste solution that rescues cosmetically imperfect produce and transforms it into beautiful cold pressed juices.


Cafe Studio: Café studio is intended as a socialization and makers space for self-realization and community organizing.


Vena: A device that streams OSes at low latency, it provides automated cloud backups with software/hardware upgrades and pay-per-use model.


Orgo Made Easy: Stressing out over Orgo or Physics? Try out tutoring or study along with a virtual tutor via our FREE videos at Orgo and Physics Made Easy!


EcoSwarm: Advanced robotics using nanomaterials and hierarchical structures to tackle environmental problems and wetland degradation worldwide


Campus Valet: Time is money, why juggle? Save both. Campus Valet at your service. 


Facilitay: Senior citizens don't have to be afraid of smart tech. Facilitay helps them harness technology for a safe, happy, independent life at home.
 
Core/Athentric is a media outlet to elevate the experience of all things sports, embracing the athlete lifestyle.


Fantisizer is a detective-style, puzzle, animated game with a story-line will inspire resourcefulness and problem-solving skills.


Souhaitable: Despite being an everyday essential, it is almost impossible for women to find the type of lingerie they desire.


Aloha: 

Social application to find out best, cheapest or popular restaurant
Program Details & Application Process
When is it? Monday, June 4, 2018 – Friday, August 10, 2018 (10 weeks), at the BUild Lab IDG Capital Student Innovation Center.
What does the program include? 
Two weekly workshops focused on startup topics including validating your idea, market research, legal considerations, marketing, funding, and building a team.
Mentorship from experienced entrepreneurs.
Connections to subject-matter experts and innovators.
Learn from an engaged group of fellow entrepreneurs. 
Final Pitch Day to a panel of investors.
The extra perks: 
$10,000 stipend per team.
Workspace at the BUild Lab IDG Capital Student Innovation Center (with plenty of free coffee).
The requirements: 
You are a current BU student or alumni team with an early-stage idea (one-year since graduation). Only one person on the team needs to be a BU student or alumni.
Your team is committed to the idea. You are eager to work on the idea full-time, and plan to continue work after the Summer Accelerator has ended.
At least one team member attends mandatory workshop sessions.
At least one team member works from the BUild Lab for a minimum of 20-hours a week.
Application Process
Teams can apply for Full Membership or Associate Membership depending on your teams' needs and qualifications. Full Membership includes all of the benefits and requirements listed above. Associate Membership access is limited to weekly workshops and does not include a stipend.
The Summer 2018 application is now closed.