The Hult Prize Comes to BU!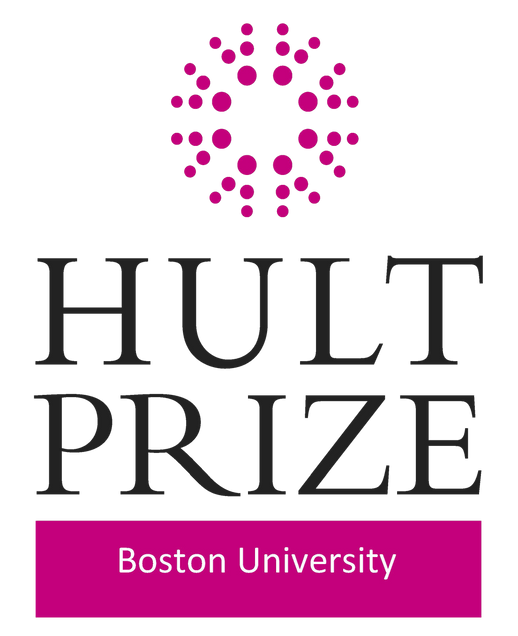 Calling all changemakers at Boston University! Starting this year, Boston University will play host to the prestigious Hult Prize Competition, often called the "Nobel Prize for Students."
BU joins a global network of college and university campuses in over 100 countries committed to mobilize students to rethink the future of business and innovation.
Why Hult Prize?
In its tenth year, the Hult Prize is a one-of-its kind platform that crowdsources big and small ideas that carry the potential to solve the world's toughest issues. Held in partnership with the Clinton Initiative and the United Nations, the Hult Prize is perhaps the biggest and most prestigious student startup event in the world. Collectively, more than one-hundred thousand students around the world, representing more than 150 countries, participate in the Hult Prize and spend over 10 million man-hours on finding solutions to make life better for millions of people through the creation of sustainable for-profit businesses.
The Hult Prize Challenge 2019: Youth Unemployment
This year, at the recently concluded Hult Prize Finals, President Clinton announced the 2018-19 challenge urging students to take on youth unemployment; each team has "to develop an idea to provide meaningful work for 10,000 young people in the next decade" (download challenge document HERE).
Hult Prize@BU – It Starts Here!
The Hult Prize@BU local campus event is an exciting opportunity for student change-makers and entrepreneurs within Boston University to create viable startups and earn a chance to compete for $1 million in seed capital at the Hult Prize Challenge held at the United Nations annually.
How Does It Work?
The

Hult Prize

@

BU

on-campus event will be held in partnership with Innovate@BU and with support from the Entrepreneurship Clubs.

The winning team from BU will automatically move into the regional round.

The winners at the regional and national rounds will move into an eight week accelerator program held in the United Kingdom.

Thereafter, six qualifying teams will compete for the grand prize of $1 million
To participate, all you need is…
An idea

A student team of three or more people.

A 6 minute pitch for the finals. (That's it? Just a pitch?–Yes!)
FAQs
Where Do You Begin? Calendar of Events
Resources for HultPrize@BU Teams
If You Would Like To...