Humanities Peter Paul Professors
The Peter Paul Career Development Professorships were established in 2006.  Each year, Boston University recognizes a handful of talented junior educators emerging as future leaders within their respective fields through the award of Career Development Professorships. These professorships include a three-year, non-renewable stipend designed to support scholarly or creative work, as well as a portion of the recipients' salaries. 
These prestigious positions, made possible by the support of BU Trustee Peter Paul, are awarded University-wide. On this page, we celebrate the members of our humanities faculty who have received these professorships.
Charles Chang, 2016-2019

Assistant Professor of Linguistics, College of Arts & Sciences
Charles Chang's research explores language acquisition, focusing on the ways in which individuals' native languages both influence, and are influenced by, the phonological systems of heritage or later learned languages. He is a graduate of Harvard University and received his doctorate and Master's in Linguistics from the University of California, Berkeley, as well as an Master of Philosophy in English and Applied Linguistics from the University of Cambridge.  He directs the Phonetics, Acquisition & Multilingualism Lab (PAMLab), and is also affiliated with the BU Center for the Study of Asia and the new Center for Research in Sensory Communications and Neural Technology.
His research is concerned with how linguistic experience influences phonological knowledge throughout life. He approachs this question primarily by examining the processing, representation, and development of speech sounds in the context of second language learning, multilingualism, and language contact. As such, his work is strongly cross-linguistic in nature, and he uses a variety of experimental methods to investigate the ways in which speech production and perception continue to develop in adulthood through varied experiences with sounds in multiple languages.
As of 9/14/16
John Marston, 2013-2016
Assistant Professor of Archaeology and Anthropology
As an environmental archaeologist, John M. Marston studies the long-term sustainability of agriculture and land use, especially in the Mediterranean and western Asia. His research focuses on how people make decisions about land use within changing economic, social, and environmental settings, and how those decisions affect the environment at local and regional scales. A specialist in paleoethnobotany, the study of archaeological plant remains, Marston's contributions to the field include novel ways of linking ecological theory with archaeological methods to reconstruct agricultural and land-use strategies from plant and animal remains. Recent interdisciplinary collaborations focus on comparative study of cultural adaptation to environmental and climate change in the past and present. His current field projects include work at three urban centers in Turkey (the Bronze Age site of Kaymakçı, the Iron Age site of Kerkenes, and the Bronze Age-Medieval site of Gordion) and one in Israel (the Bronze Age-Medieval site of Ashkelon). Marston's recent research has been funded by the US National Science Foundation, Council of American Overseas Research Centers, American Philosophical Society, and Boston University.
As of 5/14/15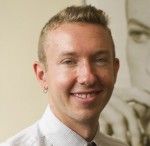 James Uden, 2012-2015 
Assistant Professor of Classical Studies
James Uden's research and writing focuses broadly on Latin poetry and prose of the Empire and Late Antiquity, the literary culture of Imperial Greece, and the transformation of Greek and Roman ideas in later periods. His first book, The Invisible Satirist: Juvenal and Second-Century Rome (Oxford University Press, 2015), offers a new reading of the satires of the poet Juvenal. Uden argues that Juvenal engages with a far wider range of cultural influences in contemporary Rome (sophistic rhetoric, Cynic philosophy) than has previously been explored. Uden continues to write and research in this period as co-investigator on the international research project 'Literary Interactions under Nerva, Trajan and Hadrian.' His second book project moves forward to eighteenth-century England, to show how authors of Gothic novels, dramas, and poetry worked within the shadows of Classical texts. Uden is also the author of articles and book chapters on various themes, including the poetry of Catullus and Vergil, ancient epigram, love elegy, and ancient fable.
As of 5/14/15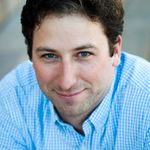 Simon Rabinovich, 2010-2013
Assistant Professor of History
Simon Rabinovitch teaches classes in Jewish, European, Russian, and legal history. Rabinovitch's published work has examined different aspects of Jewish intellectual history, Jewish politics in revolutionary Russia, and the history of folklore and ethnography. He is the author of Jewish Rights, National Rites: Nationalism and Autonomy in Late Imperial and Revolutionary Russia and the editor of Jews and Diaspora Nationalism: Writings on Jewish Peoplehood in Europe and the United States. He is also an occasional contributor to Haaretz (English) and an editor at The Marginalia Review of Books. Rabinovitch is currently at work on a comparative study of Jewish collective rights in the twentieth century.
As of 5/14/15
Margaret Litvin, 2009-2012
Associate Professor of Arabic and Comparative Literature
Margaret Litvin writes about modern Arabic drama and political culture. Her book, Hamlet's Arab Journey: Shakespeare's Prince and Nasser's Ghost (Princeton, 2011), examines the many reworkings of Shakespeare's Hamlet in postcolonial Egypt, Syria, and Iraq. Her current book project (working title Arab Writers, Moscow Dreams: Forgotten Flows of Twentieth-Century Culture) explores the educational and cultural ties between the Soviet Union and several Arab countries during and since the Cold War, tracing their effects on Arabic literature and theatre. Her articles and reviews have appeared in Critical Survey, the Journal of Arabic Literature, Shakespeare Studies, Shakespeare Yearbook, and Shakespeare Bulletin. Litvin teaches courses on Arabic language and literature (both in Arabic and in English translation), as well as seminars on "Global Shakespeares" and on the worldwide appropriation of the 1001 Nights. She has lived and studied in Egypt and traveled extensively to Lebanon; she speaks Arabic, Russian, French, and Spanish. Litvin currently serves on the BUCH Executive Committee.
As of 5/14/15
Emine Fetvaci, 2008-2011
Associate Professor of Islamic Art
Emine Fetvaci's first book, Picturing History at the Ottoman Court (Indiana University Press, 2013), was awarded the 2014 M. Fuat Köprülü Book Prize by the Ottoman and Turkish Studies Association. She is interested in issues such as the codification of a historical record, the creation of collective memory, and the connections between artistic patronage and self-fashioning in early-modern courtly societies. Her research areas include the arts of the book in the Islamic world, and Ottoman, Mughal and Safavid art and architecture. She is currently working on a comparison of Ottoman and Mughal illustrated histories as well as a monograph on the albums of the Ottoman sultan Ahmed I. Professor Fetvaci is also the editor, with Erdem Çipa, of Writing History at the Ottoman Court (IUP, 2013). Both of her books have been translated into Turkish.
As of 5/14/15
Carrie Preston, 2007-2010
Associate Professor of English
Carrie Preston's research and teaching interests include modernist literature, performance, and dance, feminist and queer theory, and transnational and postcolonial studies. Modernism's Mythic Pose: Gender, Genre, Solo Performance was released in Oxford University Press's Modernist Literature and Culture Series in 2011 and received the De La Torre Bueno Prize in dance studies. Preston's current book project, Learning to Kneel: Noh, Modernism, and the Pedagogies of Transnational Performance, will examine the influence of Japanese noh drama on international modernist theater, poetry, and dance with chapters on W. B. Yeats, Ito Michio, Ezra Pound, Bertolt Brecht, Benjamin Britten, and Samuel Beckett. Her research for the project has been supported by a grant from the Japan Society for the Promotion of Science and the Peter Paul Career Development Professorship, which enabled her to study noh performance technique in Tokyo and conduct research in Ireland and England. Preston has also held a fellowship from the BUCH.
As of 5/14/15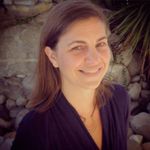 Brooke Blower, 2006-2009
Associate Professor of History
Brooke Blower teaches courses and supervises graduate students in the fields of American cultural history, urban history, and the history of the United States in transnational perspective. Her own research focuses on modern American politics and culture in an international framework. Her first book, Becoming Americans in Paris: Transatlantic Politics and Culture between the World Wars (Oxford University Press, 2011) won the Gilbert Chinard Prize from the Society for French Historical Studies and the James P. Hanlan Best Book Award from the New England Historical Association. Blower's current research seeks to reframe conventional understandings of the American World War II experience by reintegrating the usually separate histories of the home front and war front. This work is featured in a pair of articles in Diplomatic History and the American Historical Review as well as a volume she is co-editing on iconic American texts after the transnational turn, which is forthcoming from Cornell University Press. It is also the subject of her new book, which traces Americans' engagement with international politics in the first half of the twentieth century, as told through the back stories of eight Americans who were on board Pan Am's Yankee Clipper when it crashed in Lisbon in 1943. Provisionally entitled Hidden Fronts: The Crash of the Yankee Clipper and American Entries into World War II, this work is under contract with Oxford University Press. Next year, Blower will be holding her second fellowship from the BUCH.
As of 5/14/15
Save
Save
Save
Save