Digital Humanities
Digital Humanities Seminar, Fall 2016
Announcement for BU Faculty, Post-doctoral Fellows, and Graduate Students

3/28/16

We invite applications for an experimental seminar, meeting weekly during the Fall 2016 semester, devoted to learning about and developing Digital Humanities (DH) project proposals. The seminar will comprise up to 14 participants, including faculty, BU-affiliated post-docs, and graduate students. Meetings will consist of guided discussion with experienced DH practitioners and software engineers; topics will include audience, types of data, interactivity, submission, and sustainability. This is an opportunity to learn about developing a DH project from the ground up, to explore ideas with other seminar participants, and to work towards developing a DH proposal. The two final meetings of the seminar will be devoted to presenting project pitches.
Faculty projects that are sufficiently conceptualized by the end of the seminar will be awarded preliminary development grants for the spring 2016 semester.
The seminar will run weekly from mid-September through early December (precise day and time TBD). Participants must commit to attend all weekly meetings. Faculty and post-doctoral seminar participants will each receive a $1500 supplement. Graduate students will receive up to $1000, specific funding situation permitting.
Applications are available on the Deadlines and Applications page of the BUCH website.
To apply, please send a completed application form and a current curriculum vitae, compiled as a single PDF email attachment, to humdean@bu.edu – subject line DH Seminar.
Proposals are due by Friday, April 15th. Participants will be notified in early May.
The DH seminar is part of a new Digital Humanities Initiative (DHI) jointly sponsored by the CAS Dean's office, the BU Center for the Humanities, the Hariri Institute for Computing and Computational Research, and the Office of the Associate Provost for Research.
Proposals for DLI EdTech Grants Due
Friday, January 15, 2016
To facilitate the development of creative uses of educational technology, the Digital Learning Initiative (DLI) announces a grant program to fund Boston University faculty to develop and implement creative uses of educational technology in focused strategic areas. This program is the continuation of the CETLI seed grant program that was launched in Spring 2013.

We welcome any ideas you may have about how technology can be used to enhance our residential value proposition or reach new groups of learners and will make ourselves available to discuss your ideas (see schedule below). However, this year we are especially interested in receiving proposals in specific focus areas which can be found on our website.
For more information, including submission guidelines and the proposal process, visit the DLI website.
New York Times Martin Nisenholtz comes to BU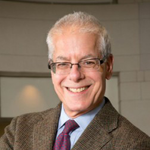 On December 3, 2014, BU Today reported the the "Leader in the Digital Revolution Will Teach It at COM: Martin Nisenholtz was the New York Times digital guru." This should be great news for humanities professors and students who wish to develop digital-humanities projects.
"Interactive Text Visualization for Humanists"
On April 8th, 2013 Stan Ruecker (Institute of Design at the Illinois Institute of Technology) and Milena Radzikowska (Communication Studies, Mount Royal University, Calgary) presented a series of interactive web applications and interfaces that they have developed over the past decade. Their lecture, "Interactive Text Visualization for Humanists" took place at the Hariri Institute for Computing, and it represented the first jointly sponsored event between the Hariri Institute and the BUCH.
Stan and Milena are pioneers in the development of interactive digital systems that specifically cater to scholars who work in humanities and social science disciplines such as English, theater, and psychology. The excitement of their approach lies in the range of options that it opens up. By crafting applications that allow any user to manipulate, browse, and interpret material, they create the means to support multiple lines of inquiry and multiple answers. Their work allows for both the pursuit and the teaching of critical analysis in new and unexpected ways.
The heart of all the applications that Stan and Milena presented is "Rich Prospect Browsing," a term they coined to reflect the broad flexibility they aim to achieve with their applications. A rich prospect browser is one with a screen interface that allows the user to understand the entire range of items available for analysis, to readily organize those items as desired, to understand the logic of the visual organization, to link every item or image to additional data, and to mark those items or images so as to be able to collect or return to them as needed. For example, with the Mandala Browser, one of the Rich Prospect Browsers that they developed, it is possible to quickly find, illustrate and compare the use of specific words by multiple characters in a literary work. Below is a diagram of such a search for "love" and "death" in Shakespeare's Romeo and Juliet.
Each dot represents a specific utterance; when the user clicks on a dot the speech itself appears in the column on the right. The different colors correspond to both words and speakers, and the connecting lines indicate overlap. So, for example, the bright pink dots represent Mercutio, and the bright turquoise represents the word "death." They overlap exactly once, in the speech Mercutio makes when he is mortally wounded. The browser is very quick and easy to use; it would give students an engaging way to enter into an analytical discussion of the text from multiple vantage points.
Stan and Milena emphasized that these designs are collaborative works in progress. Design is driven by the goal of the project and it is critical to articulate that larger goal in advance of creating the application and its interface. Projects whose goals are research-based will result in different designs than projects whose goals are to attract and encourage broad exploration.
Following the presentation, Stan and Milena led an engaging round-table discussion. They asked attendees to explain their research, irrespective of any current or planned digital connections, and suggested computational applications that could further inquiry. In the end, the most exciting aspect of the workshop was not so much the range of browsers presented but rather the range of investigations that now appeared possible.
---
Introducing Digital Humanities at BU
Dear Colleagues,
In response to numerous suggestions and inquiries, the Boston University Center for the Humanities, hosted in exploratory conversation on the topic of  "Digital Humanities at BU: Current Projects, Opportunities and Possible Directions" on Wednesday, April 3, 2013 from 2:30-4.
About 26 faculty members and graduate students attended the meeting. Based on suggestions made at the meeting, we decided to designate space on our BUCH website to this topic. We hope to use this space in the future to provide links of interest, coordinate interest groups, and provide a calendar for meetings on various DH topics.
In the meantime, you might find these sites informative in terms of the current state of Digital Humanities. The first is a new online MLA anthology of essays on the subject. The second is a conference at Northeastern, March 18-19, about DH in the Boston area:
http://dlsanthology.commons.mla.org/information-visualization-for-humanities-scholars/
http://nulab.neu.edu/events/dhdays2013/
Projects directed by BU faculty:
http://blogs.bu.edu/guidedhistory/
http://csanet.org/newsletter/fall12/nlf1201.html
www.nineteenthcenturydisability.org
http://www.bu.edu/cgcm/research/korean-diaspora-project/
www.bu.edu/ceit/files/2012/02/Cranston-GUTS-2012.pptx
External projects and information:
https://digitalresearchtools.pbworks.com/w/page/17801672/FrontPage
What other area colleges and universities are doing:
http://sites.tufts.edu/digitalagetext/
https://www.fivecolleges.edu/dh
http://wheatoncollege.edu/lexomics/
http://hyperstudio.mit.edu/projects/annotation-studio/
Recent Conferences and Anthologies:
http://dlsanthology.commons.mla.org
http://nulab.neu.edu/events/dhdays2013/
http://web.simmons.edu/~fairb/dhsymposium/program.html
news sources:
humanist@lists.digitalhumanities.org
http://digitalhumanitiesnow.org/category/news
Funding sources:
http://www.neh.gov/divisions/odh
http://www.acls.org/grants/Default.aspx?id=508
http://googleblog.blogspot.com/2010/07/our-commitment-to-digital-humanities.html
web storage and publishing platforms:
http://www.zotero.org/support/storage
http://info.omeka.net/showcase/
http://digitalscholarship.wordpress.com/
rev. 12/4/14