Broadcasts of our Faculty
June 13, 2017
BU Center for the Humanities Director, Susan Mizruchi, spoke at the Boston Athenaeum's noontime lecture series on,  "Opioids:  The Literary, Experiential Point of View."  To listen to the lecture, click here.  If Professor Mizruchi's talk is no longer at the top of the queue, simply search for her name.
September 29, 2014
NPR's host Rachel Martin interviewed BU Assistant Professor of Archaeology Michael Danti for the story,  "Looting Antiquities, A Fundamental Part Of ISIS' Revenue Stream."
November 3, 2014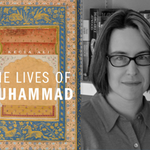 NPR's All Things Considered interviewed Kecia Ali, Religion Department, about her new book, The Lives of Muhammad,  published this fall by Harvard University Press.   You can listen to that program here.
September, 2014
James A. Winn speaks on Youtube about his recent publication, Queen Anne: Patroness of the Arts
On the intelligence and good taste of Queen Anne
On the importance of looking at Queen Anne through the arts
How did Queen Anne support the arts?
April 13, 2014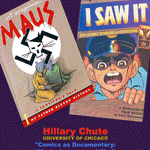 Lectures in Criticism: lecture by Hillary Chute
Comics as Documentary: Words, Images, and War
November 3, 2013
Wagner in Context: lecture by Gottfried Wagner
Opera and Politics: Richard Wagner – A Minefield
October 27, 2013
African American Studies Program: lecture by Demitri Bondarenko
African Migrants in Post-Soviet Moscow: Adaptation in the Time of Radical Socio-Political Transformations
October 20, 2013
Institute for Philosophy and Religion: lecture by Dan Brock
Physician-Assisted Suicide and End-of-Life Issues
October 13, 2013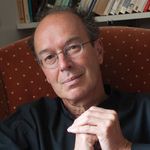 Institute for Philosophy and Religion: lecture by Harold Schweizer
The Poetry of Suffering and Waiting
September 1, 2013
Poetry Reading Series:  A Reading and Conversation with Ciarán Carson