East & Central Campus Brownstones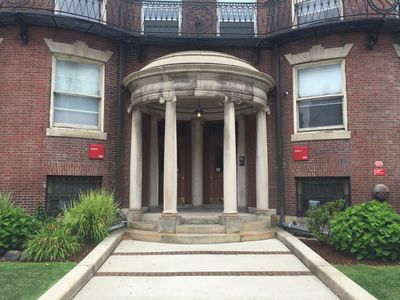 Several of the University's small residences are located in this lovely area, only a block or two from Kenmore Square's restaurants, specialty shops, and banks. Twenty-four to sixty-five students are housed primarily in double- or triple-occupancy rooms, with an occasional single or quadruple assignment. Some have a common lounge on the first floor or in the basement. Nearby on-campus dining location is found at 100 Bay State Road.
TV lounge
Study lounges
Laundry rooms
Most rooms share a common bathroom on the floor
There are approximately 6 students per bathroom.