Kilachand Hall photographs
Spotlight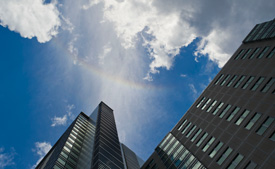 Student Village 2
Opened in fall 2009, 33 Harry Agganis Way houses juniors and seniors in a apartment-style settings in the North Tower while the South Tower houses sophomores, juniors, and seniors in suite (dormitory-style) settings.
Housing News
Submit your winter break vacation housing web form here.
August 29, 2017
The mail rooms in the residences will have new hours starting this...
August 28, 2017
Student can submit work requests for kitchen appliances, furniture, and keys via...