Kilachand Hall photographs
Spotlight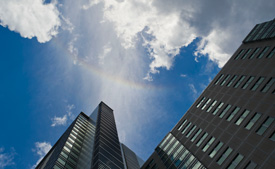 Student Village 2
Opened in fall 2009, 33 Harry Agganis Way houses juniors and seniors in a apartment-style settings in the North Tower while the South Tower houses sophomores, juniors, and seniors in suite (dormitory-style) settings.
Housing News
New students can now complete their housing application by following the link...
March 1, 2018
The Summer Session 2018 housing application is now available. Visit the How to Apply...