Corporate Recruitment, Workshops and Events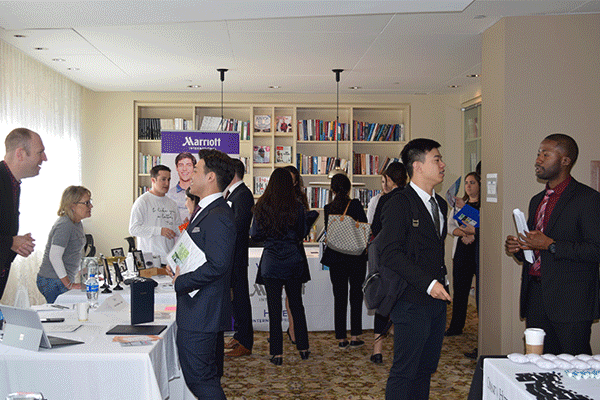 Our degree programs require hospitality work experiences. To assist you in fulfilling these requirements, the SHA Marriott Career Center has lined up a busy schedule full of workshops and hiring opportunities. Create a résumé, sharpen your interviewing skills, and participate in corporate recruiting events to see what the hospitality industry has to offer.
Please note: All SHA students are welcome at corporate presentations, including freshmen! You don't have to be selected for an interview to attend. Log on to Handshake for complete details.
For information about on-campus recruitment policies and expectations, please see the Resources & Forms page