New Paris Study Abroad Program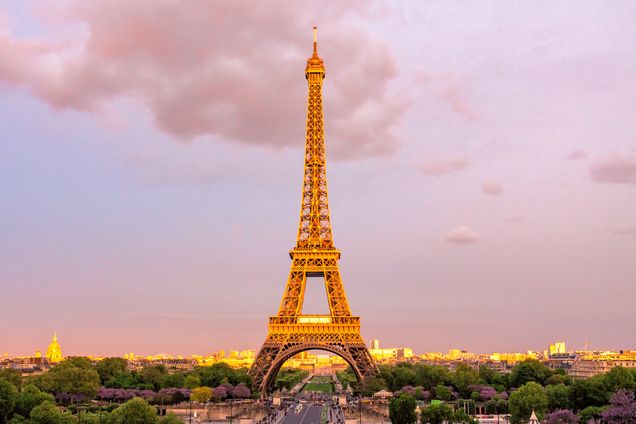 The School of Hospitality Administration is excited to announce a new study abroad program in Paris, France! The Paris Study Abroad Summer Program introduces students to the home of classic gastronomy and modern hospitality. Students will utilize the city of Paris and the country of France as their living lab during this six-week program while being immersed in the best of food & beverage and marketing practices. Students will enroll in two required hospitality courses for 8 academic credits. Courses will be taught in English at the BU Paris Academic Center and will include expert guest lectures and program related excursions, in and around Paris. For more information on the program and to apply, visit the BU Paris Study Abroad website.
Program Dates: May 20 – June 29, 2019
Curriculum: 3 curriculum requirements in one experience, and 1 Hub credit!
HF 220: Food & Beverage Management
HF 260: Hospitality Marketing Principles*
HF 440: International Experience
*Fulfills 1 BU Hub credits for "Global Citizenship and Intercultural Literacy"
Potential Program Excursions Include:
Guided tour of the Champagne-making process in Reims.
Night tour of the Rungis market, the largest food market in the world, which serves the Paris metropolitan area.
Potel & Chabot: Learn how a high-end event catering company owned by Accor Hotels organizes world-class events.
Day trip to Lyon, the world capital of gastronomy. Eat lunch at one of Lyon's famed restaurants.
Visit luxurious hotels whose patrons include famed kings, emperors, and celebrities.
Learn how to make pastry, and eat it too!
Housing:
Students share furnished bedrooms in apartment-style residences at the Cité Universitaire Complex
The complex includes fully equipped kitchens, furnished common areas, dining hall, post office, bank, theater, park, and Wi-Fi access
Tuition:
$9,175 – Cost includes tuition, housing, program related activities, and in-country program related travel. Students are responsible for commuter fees.
Please visit the Study Abroad website for further information about financial aid and scholarships
Application: