Michael Holm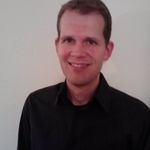 Office

HIS 506; Spring '16 Hours: T 12-2, F 9:30-10:30

Email

Phone

617-353-8305
Lecturer
B.A., M.A., University of Southern Denmark; M.A., McGill University; Ph.D., Boston University
19th and 20th century U.S. diplomatic, cultural, and intellectual history
Michael Holm holds an M.A. in history from McGill University and he received his Ph.D. from Boston University in 2013. His research and teaching focus on the relationship between foreign policy, culture, immigration, and ideology in nineteenth and twentieth-century United States.
Holm's doctoral dissertation, America in the World: Ideology and U.S. Foreign Policy, 1944-1950, explores the impact of American Exceptionalism on the development of U.S. foreign policy from the Bretton Woods Conference to the outbreak of the Korean War. He is currently preparing a journal article and a book manuscript based on this dissertation.
His other publications include "Also Present at the Creation: Henry Cabot Lodge, Jr. and the Coming of the Cold War," in The Journal of the Historical Society and a forthcoming extended essay on "Soft Power and Empire" to be published in Wiley-Blackwell's Encyclopedia of Empire (forthcoming, 2014). Holm is also a contributor to the Collective Memory Project on the 2004 Presidential Election at the Center for Presidential History at Southern Methodist University. He is currently preparing a journal article on the 1963 Clay Committee's assessment of U.S. foreign aid during the Kennedy Administration.