Prof. Chernock and PhD Student Patrick Browne Receive 2018 Gitner Teaching Awards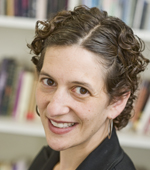 The History Department is pleased to announce the recipients of the 2018 Gerald and Deanne Gitner Family Undergraduate Teaching Prizes in History!
The faculty recipient is Arianne Chernock, cited for her innovative work and her superior teaching record in undergraduate classes last year. The teaching fellow recipient is Patrick Browne, who is praised for his creativeness and effort as a teaching fellow over the year, especially his admirable talent for using primary sources to spark discussion, his easy rapport with undergraduates, and quiet but engaging presence as a teacher.