Department Co-Sponsors 8th Annual International Conference in American Political History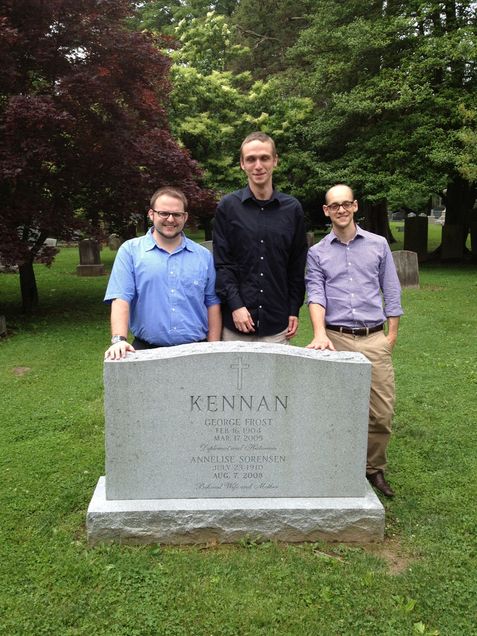 At lunch on Saturday, Sean Wilentz, the Sidney and Ruth Lapidus Professor of History at Princeton, led conference-goers on a walking tour of Princeton's cemetery.  The graveyard contains the remains of Grover Cleveland, Aaron Burr, Jonathan Edwards, and George Kennan, among other luminaries.  Pictured here graduate students Daniel Burge, Matt Pressman, and Dave Shorten.
The 8th Annual International Conference on American Political History, co-sponsored by the BU American Political History Institute, Princeton University, Clare College, Cambridge University, and (joining this year) Oxford University, convened June 6-8, 2013, in Princeton.  This year's conference, "Elections and American Political History" brought together a trans-Atlantic, multi-disciplinary collection of scholars to reconsider the significance of elections in American Political History.  Panels analyzed both specific elections and larger influences on the structure and conduct of national elections.