Professor Diana Wylie named 2013-14 Senior Fulbright Research Scholar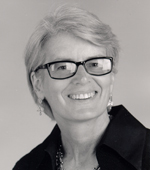 Diana Wylie  will spend next academic year as a Senior Fulbright Research Scholar in Morocco.  Since 2010 she has visited the neighboring country of Algeria four times primarily to research the work of a historic preservation movement in the city of Oran.  In October 2012 she published an article on this movement in Change over Time, an international journal of conservation and the built environment.  Now she is taking this research interest to three cities in Morocco: Casablanca, Tangier, and Meknes.
Project abstract:
I propose to investigate historic preservation in three Moroccan cities: Meknes,
Casablanca, and Tangier. What sites are being preserved, and what meaning do they have for local people?
Many people in North Africa keenly feel the importance of these questions today. This is because historic sites are a form of public space: they help to forge collective identities by enhancing people's sense of continuity and meaning; and, by showing that life was once lived differently, they can convey a sense that the future is open and full of possibility. For these reasons historic preservation may be seen as an issue on the front lines of culture wars. On the one hand, it can be a tool in the hands of cultural nationalists and religious conservatives. On the other, it can express liberal visions and values, sometimes in surprising alliance with those of former colonizers. Historic preservation, in short, provides a penetrating lens on competing social visions in a time of ferment.
The two simple questions – what to preserve and why – also take me to the heart of a basic issue that teases historians and preservationists everywhere: explaining why the past and its built spaces matter, and to whom. While the replies of professionals – historians, architects, and preservationists – are indeed interesting, so are those of people who live and work among emblematic buildings and monuments and who frequent urban public spaces. I want to bring them all together – the thoughts of Moroccan architects, urban historians, private developers, government officials, private associations, as well as residents – into one coherent study that shows what is being done to safeguard Morocco's architectural heritage and suggests why it is important.