Professor Arianne Chernock awarded BUCH award for "Female Authority" Colloquium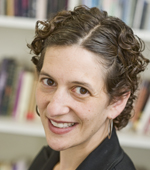 Along with Professors Jim Schmidt, Susanne Sreedhar, and Aaron Garrett, Professor Chernock is planning a colloquium on "Female Authority," which will take place next spring (April 4, 2014). The 1-day colloquium will explore the ways in which female power, and the concept of women's agency more broadly conceived, were constituted, represented and defended during the transition to modernity in the 17th and 18th centuries.
Professor Chernock was also awarded BUCH funding to continue the periodic "Conversations in History" seminars.
Both of the awards come from the Boston University Center for the Humanities.