Parent Council
The BU Hillel Parent Council advises Hillel staff on student and family concerns as issues arise throughout the academic year and serves as a liaison cohort to the BU Hillel Board of Directors. The group meets three times per year (at the end of the fall and spring semesters and at the end of the summer) and leads the strategy and implementation of the annual Family & Friends Weekend. Members are parents of current BU undergraduate or graduate students and contribute a minimum annual gift of $360. Contact Ethan Sobel (esobel@bu.edu) to consider joining.
(grad year of child)
Alan and Dale Sorcher '20 (MD), Co-Chairs of the Council are the parents of Ethan Sorcher, B.A, M.A.,'21. Dale is a licensed clinical social worker with over 30 years of experience providing therapeutic services to children, adults and families.  Dale received a Bachelor's degree from the University of Michigan.  She also has a M.Ed in Expressive Arts Therapy from Lesley College and a MSW in Social Work from Hunter College. Alan is an attorney with over thirty-five years of financial services regulatory experience in both the private and public sectors. Alan has written over 30 articles on securities law issues. Alan holds a B.A. from the University of Pennsylvania and is a proud graduate of the Boston University School of Law. Alan and Dale also have two daughters, Jill and Leah, and live in Bethesda, MD.
Denise Barbut '21 (NY)
Emily Cohen '21 (OR)
Andrea Dedrick '21 (NJ)
Charlie Frohman '21 (FL)
Sharon Frohman '21 (FL)
Bonnie Goldstein '23 (CA)
Melissa Hakim '22 (PA)
Anne Hope '21 (MN)
Andre Kriger '23 (Brazil)
Judy Lewis '21 (MI)
Sara Paasche-Orlow '18, 20 (MA)
Carren Shulman '22 (NY)
Yoel Tobin '21 (MD)
Jan Goldstein '23 (CA) is father to five, an award-winning poet and composer/lyricist, and has published three bestselling novels, one currently in film development. He is a member of both the Writer's Guild and the Author's Guild and his work has been featured in the New York Times and the TODAY show. An ordained rabbi, Jan is the recipient of a Johns Hopkins National Educator's Award and a Presidential Award for Community Service. As an actor, he played the lead in the second American production of Elie Wiesel's Zalman, or the Madness of God. He is married to noted clinical psychologist and author, Dr. Bonnie Goldstein. They live in Los Angeles, and are proud their daughter, Shira, is an acting major in BU's School of Theatre.
Michael C. Lewis, MD, FASA '21 (MI) is a native of London, England. He obtained both an undergraduate and medical degree from University College, London. On completing his initial anesthesia training in the UK and Israel and moved to the US in 1990. On arriving in the US, he undertook additional clinical training at Albert Einstein in Philadelphia and then in South Florida at Jackson Memorial Hospital. In 1995, he joined the faculty of the University of Miami, where he served in the Anesthesiology department as the Medical Student Clerkship Director, the Residency Program Director, the Chief of VA Anesthesia services and the Vice Chair. At the institutional level, he served as Chair of the Medical School Faculty Council, Vice Speaker of the University Senate, and as Senior Associate Dean for Graduate Medical Education.  Dr. Lewis is a Fulbright Scholar and to receive a Hartford award from the American Geriatric Society.
In July 2013, I moved to the University of Florida, College of Medicine (Jacksonville) as Chair of the Anesthesiology Department and remained there until in 2015 when he accepted the position System Chair for the Department of Anesthesiology at the Henry Ford Health System in Michigan. He is very active in organized medicine, holding/ having held many leadership roles. Last year the Governor appointed him to the Michigan Board of Medicine.
Michael is married to Judy, and has three daughters Mieka, Adina, and Dafna who is a rising Senior at BU.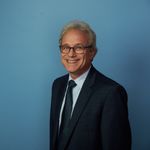 Alan S. Multz, MD (CAS '81, MED '85) Par '22,21 (NY) is a New York physician who has dedicated his career to patient care, medical education and quality. He is presently Associate Medical Director for Quality and Complex Care at White Plains Hospital in Westchester. Prior, Dr. Multz has served as a Chief Medical Officer, Chairman of a Department of Medicine and as Director of Critical Care at various major teaching hospitals in New York. His daughter Rachel (MED '21), is presently a fourth year Medical student after graduating with honors from Washington University in St.  Louis. His son Daniel (COM '22) has just completed his sophomore year and is looking forward to all that awaits him during last two years as a BU student.