Faculty Council
The BU Hillel Faculty Council advises Hillel staff on student and faculty concerns as issues arise throughout the academic year and serves as a liaison cohort to the University. The group meets three times per year (at the end of the fall and spring semesters and at the end of the summer). Contact Ethan Sobel (esobel@bu.edu) to consider joining.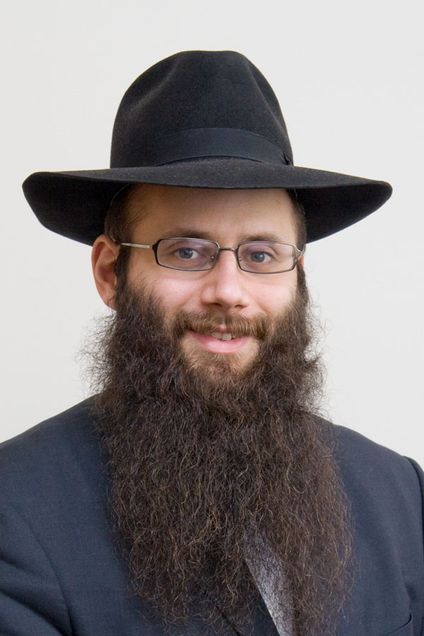 Binyomin Abrams is an associate professor at the College of Arts and Sciences and the Graduate School of Arts and Sciences for Chemistry. The Abrams group is focuses on developing novel approaches to teaching introductory chemistry that excite students across disciplines.  Recent projects include the development of the Boston University Chemical Writing Program (BUCWP), the LA program, out-of-class activities to strengthen visual models for quantum concepts, and more.Additionally, students in the Abrams group study biomimetic oligomers (foldamers) using molecular dynamics simulations.
Mira Angrist is a Hebrew language and Jewish culture specialist. She is the head of the Hebrew Language Program at Boston University. Angrist has taught at the Modern Languages and Comparative Literature Department in the College of Arts and Sciences at Boston University since 2008.
Irving J. Bigio received his Ph.D. in Physics from the University of Michigan in 1974. From then until 2000 he was a member of the scientific staff at Los Alamos National Laboratory (New Mexico), including service as Leader of the Laser Science and Applications Program (1988-1994). During leaves of absence he has been a Fulbright Senior Scholar at the Weizmann Institute of Science, in Israel, a Visiting Professor at the University of Copenhagen, Denmark, and a Guest Fellow of Pembroke College at the University of Oxford. Since 2001 he has been Professor at Boston University, with appointments in Biomedical Engineering, Electrical & Computer Engineering, Physics, and Medicine (Gastroenterology).  Dr. Bigio leads a research program in biomedical optics, focusing on the development of diagnostic optical spectroscopy for clinical applications, on optical monitoring of drug delivery and response to treatment, and on the imaging/sensing of basic cellular dynamics.  He is a Fellow of the OSA, the SPIE, and the American Institute of Medical and Biological Engineering.
Debbie Danielpour is associate chair of COM's Department of Film and Television.  She writes fiction, libretti and screenplays and teaches screenwriting, genre studies and fiction to film adaptation.  A recipient of COM's teacher of the year award in 2011 and 2017, she earned her BA at Harvard University, an MA in film production at San Francisco State University and an MFA in fiction at the Bennington Writing Seminars.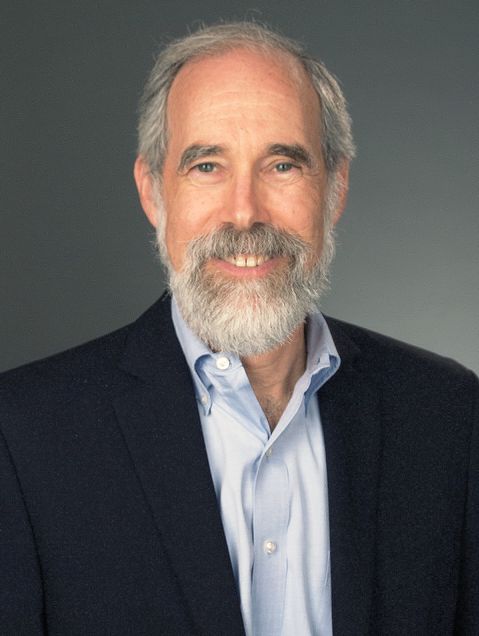 Sol Eisenberg research is directed towards understanding the functional role played by electrically mediated interactions in connective tissues and membranes, as well as the effects and mechanisms of interactions of externally applied electric and magnetic fields. Specifically, his research addresses: electromechanical interactions in cartilage; electrically mediated transport in charged and neutral materials; computational modeling of electric field distributions in the human thorax and heart during electrical defibrillation.
Abigail Gillman is Associate Professor of Hebrew, German, and Comparative Literature in the Department of World Languages and Literatures, where she is also Convener of the Hebrew Program.  She teaches courses on modern German literature; Hebrew literature; Israeli Cinema; and Religion and Literature (cross-listed as XL and RN). She teaches and lectures in the Core Curriculum, and has also taught in the CAS Writing Program.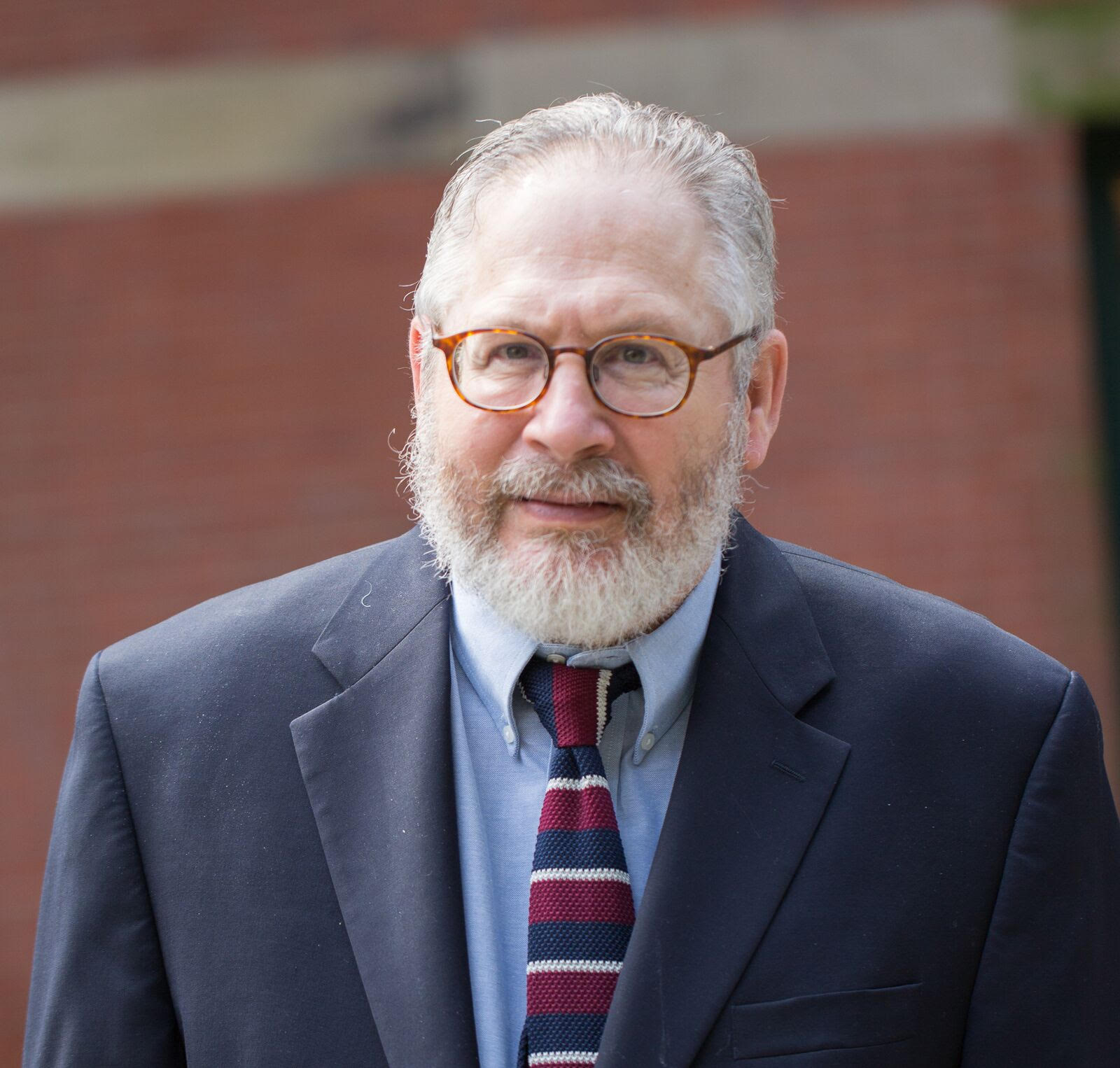 Michael A. Grodin, M.D. is the Director of the Project on Ethics and the Holocaust and Professor of Jewish Studies at the Elie Wiesel Center for Jewish Studies at Boston University.  Professor Grodin is a member of the Core Faculty of the Graduate Division of Religious Studies in the College of Arts and Sciences.  In addition, he is a Professor of Ethics, Human Rights & Psychiatry at the Boston University Schools of Public Health and Medicine.
Jay Halfond is Professor of the Practice both in Metropolitan College's Administrative Sciences department and in the Higher Education Program in the School of Education.  Previously, he served as Dean of Metropolitan College, where he oversaw a large, innovative, multifaceted university-within-a-university, as well as overseeing online distance learning and the Summer Term for the University at large.  He also administered academic sites in Brussels and on military bases, along with other international initiatives.  Professor Halfond chaired the President's Council for a Global University.  Prior to coming to BU in 1997, he served as associate dean in the College of Business Administration at Northeastern University and in various administrative roles at Harvard University.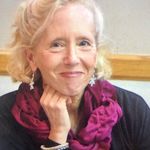 Dr. Dori Hutchinson has worked at Boston University for 36 years and is currently the Director of Services at the Center for Psychiatric Rehabilitation, an Associate Professor at Sargent College of Health and Rehabilitation Services, the faculty advisor for BU's ACTIVE MINDS group and a Faculty in Residence in a first year dorm, living with 600 first years students.
Over the last 2 decades, Dr. Hutchinson has worked to develop innovative college mental health services that support the success of students who live with mental health conditions.  Her programs and services help students cope with wellness strategies, build skills that promote resiliency and help students thrive, support student led initiatives in Peer academic coaching for students with mental health conditions and suicide prevention.  In addition, Dr. Hutchinson works closely with faculty and staff to enhance their knowledge and strategies in supporting students with empathy and responding to students in distress.  She is a firm believer that everyone on campus has a responsibility and a role to play in creating campus cultures to support student mental health.
Karen Jacobs, EdD, OT, OTR, CPE, FAOTA is a past president and vice president of the American Occupational Therapy Association (AOTA). Dr. Jacobs is a clinical professor of occupational therapy and the program director of the on-line post-professional doctorate in occupational therapy (OTD) program at Boston University. She has worked at Boston University for 34 years and has expertise in the development and instruction of on-line graduate courses. In addition, she is a faculty-in-residence at Boston University where she hosts the weekly Sargent Choice Test Kitchen. In addition to being an occupational therapist, Karen is also a certified professional ergonomist (CPE) and the founding editor-in-chief of the international, interprofessional journal WORK: A Journal of Prevention, Assessment and Rehabilitation (IOS Press, The Netherlands) and is a consultant in ergonomics, marketing, and entrepreneurship.Dr. Jacobs earned a doctoral degree at the University of Massachusetts, a Master of Science at Boston University, and a Bachelor of Arts at Washington University in St. Louis, Missouri.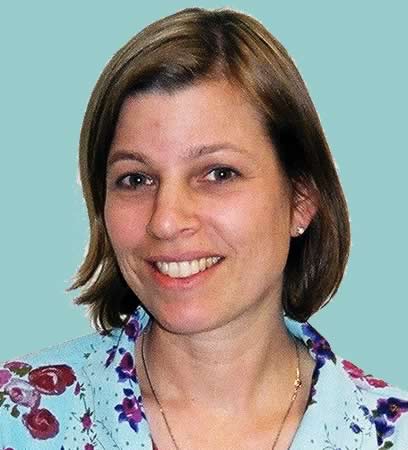 Deanna Klepper is an associate Professor of Religion and History. PhD, Northwestern University, MA, Northwestern University, BA, Northland College. Professor Klepper teaches courses on Christianity, Judaism, and medieval and early modern European religious history, with special interests in Christian-Jewish-Muslim relations and other cross-cultural religious encounters, the place of Bible in medieval culture, and the history of science. She taught previously at Williams College and has been the recipient of numerous prizes and fellowships, including the American Academy in Rome's Rome Prize, a University of Pennsylvania Center for Advanced Judaic Studies Fellowship, and a National Endowment for the Humanities Summer Stipend for research. Professor Klepper's research focuses on approaches to the Bible and biblical interpretation in medieval Christian-Jewish encounter and on the relationship between religious thought and policy/action
Irit Ruth Kleiman is the Associate Professor of Roma Sudies. She received her BA from UMich, MA and PhD degree from Harvard University. Professor Kleiman teaches courses on the literatures and cultures of medieval and Renaissance France, and serves on the faculty of the Core Curriculum in the Humanities. Her research interests include historiography, law and literature, intellectual history, the cultures of memory, Mediterranean studies, the material turn, history of the senses, psychoanalysis and literature, and the tropes of embodiment. Kleiman's first book,  Philippe de Commynes: Memory, Betrayal, Text(University of Toronto Press, 2013),  received the Newberry Library's Weiss/Brown Award. She is also the editor of Voice and Voicelessness in Medieval Europe (Palgrave Macmillan, 2015). Her other publications include articles and book chapters on topics including the apocryphal Life of Judas Iscariot, the romances of Chrétien de Troyes, the crusade narrative of Jean de Joinville, and the rhetoric of late-medieval political resistance. She is currently at work on a book about historical witness and the sense of touch. Kleiman served as Director of Graduate Studies for the Department of Romance Studies from 2013 until the end of 2016, and as Director of the Interdisciplinary Program in Medieval Studies from 2014-2016.
Glenn Markenson is a professor at the Boston University School of Medicine for CLINE Obstretrics & Gynecology.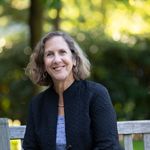 Ruth Paris, Ph.D., LICSW is an Associate Professor of Clinical Practice at Boston University School of Social Work where she serves as the Chair of the Clinical Practice Department. At BUSSW, she teaches courses on clinical practice with families, trauma in early childhood and clinical research methods.  Dr. Paris' program of research focuses on attachment-based interventions for vulnerable families with young children. With support from SAMHSA, DOD, NIH, HRSA and private foundations, she has developed and evaluated multiple interventions implemented in a variety of community settings focused on families at-risk. These include mothers with substance use disorders and their children, immigrant/refugee mothers and young children with trauma histories, women with postpartum depression and their infants and post-deployment military families. In 2016, Dr. Paris served as a Fulbright Specialist at the Louis and Gabi Weisfeld School of Social Work at Bar-Ilan University where she worked to develop capacity for clinical research. Dr. Paris is a graduate of Smith College (MSW) and the University of California, Berkeley (PhD).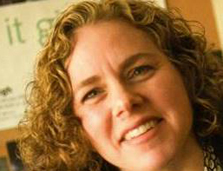 Davida Pines is the chair and associate professor of Boston University College of General Studies. She graduated from Yale University with a BA degree, got her MA degree of English and American Literature from NYU and PhD from Oxford University.  She is interested in teaching "Argument and Composition", "Graphic Narrative", "Modernism", and Harlem Renaissance. And her research focuses on long-form autobiographical comics, the relationship between image and text, and the teaching of writing.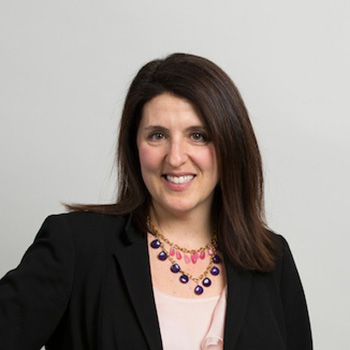 Amy Shanler has more than 20 years of experience managing communications activities for multiple organizations and industries, including retail, technology, business, health care, and entertainment. As co-director of PRLab, the nation's oldest student-run public relations agency and a cornerstone of Boston University's College of Communication PR curriculum, Amy oversees a working, profitable and award-winning student-run PR agency. In addition, Amy teaches courses on media relations, principles of public relations, and crisis communications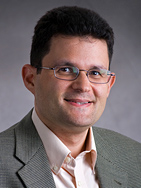 David Starobinski is a Professor of Electrical and Computer Engineering and of Systems Engineering at Boston University, with an affiliated appointment in the Department of Computer Science. He is also a Faculty Fellow at the U.S. DoT Volpe National Transportation Systems Center. He received the B.Sc., M.Sc. and Ph.D degrees, all in Electrical Engineering, from the Technion-Israel Institute of Technology, in 1993, 1996 and 1999, respectively.  During the academic year 1999-2000, he was a post-doctoral researcher in the EECS department at UC Berkeley, and in 2007-2008 he was an invited professor at the School of Computer and Communication Sciences at EPFL (Swiss Institute of Technology in Lausanne).  Dr. Starobinski received a US National Science Foundation (NSF) CAREER award and a US Department of Energy (DOE) Early Career award for his work on Quality of Service engineering and network modeling.
Pearl Steinbuch is a professor of Markets, Public Policy and Law at Boston University's Questrom School of Business. Professor Steinbuch previously served as a professor in department of business administration at Mount Ida College, a senior manager of corporate development at Oracle Corporation, and in a variety of senior consulting and management roles at American Airlines/Sabre (AMR Corporation).
Ari Trachtenberg received his PhD in Computer Science (2000) and M.S. in Computer Science (1996) at University of Illinois at Urbana-Champaign (UIUC), and his S.B. in Mathematics with Computer Science (1994) at Massachusetts Institute of Technology (MIT). Dr. Trachtenberg has been involved with Ben Gurion University (Distinguished Scientist Visitor, 2016), TripAdvisor (2016), MIT Lincoln Lab (2015), and the Technion (Visiting Professor, 2014).  He received the Excellence in Teaching Award from the department of Electrical and Computer Engineering (2013, 2003), a National Science Foundation CAREER Award (2002) and the UIUC Kuck Outstanding Thesis Award (2000).
David Waxman is a professor of biology, medicine and biomedical engineering. He has a Ph.D. in Biochemistry & Molecular Biology from Harvard University, an addition to a B.A. in Chemistry from Queens College, CUNY. Professor Waxman's primary interests are in genomic and epigenetic mechanisms controlling liver gene expression; molecular endocrinology and cell signaling through transcriptional networks; nuclear receptors and responses to environmental chemicals; role of immune system in cancer therapy and pharmacology.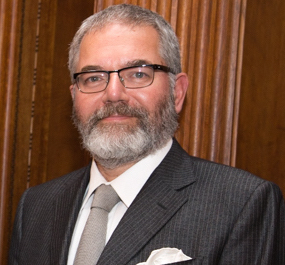 Michael Zank, a native of Germany with advanced degrees in Protestant Theology and Jewish Philosophy, has served as director of the Elie Wiesel Center for Jewish Studies since 2013. He joined the BU faculty in 1994 where he has since taught a wide array of courses in Jewish studies and philosophy of religion, ranging from the Bible to the philosophical critique of religion. Zank's research focuses on German Jewish intellectual history but also extends to problems of biblical reception and political theology. In 2016, he published a collection of essays on modern Jewish philosophy (in German). His brief history of Jerusalem is forthcoming, a topic on which he also maintains a blog (see http://unholycity.blogspot.com/).
Jonathan Zatlin came to BU in 2002, where he has been an active teacher and scholar. His lecture course on twentieth-century German history won the 2008 prize for best syllabus from H-German, the online association of Germanists. In 2016-17, he won the Excellence in Advising from the Student Activities Organization for his work with the theater group Wandering Minds. He also served as Associate Director of the Arvind and Chandan Nandlal Kilachand Honors College at BU from 2012 to 2016.