Massachusetts Open Cloud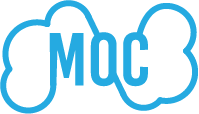 Built upon a unique academic, industry, and government partnership, the The Massachusetts Open Cloud (MOC) is comprised of deeply interconnected projects with the same goal: to develop an open, production-quality cloud computing system that enables research and provides leading-edge services for scientific computing. While today's clouds are owned, operated, and controlled by a single provider, the MOC is creating a two-sided marketplace. This will allow multiple providers to compete on a level playing field and give users control over which services and resources they consume.
Housed within the Cloud Computing Initiative (CCI), the MOC provides a structure and testbed for the Modular Approach to Cloud Security (MACS) and Smart-city Cloud-based Open Platform and Ecosystem (SCOPE) projects.
Project Goals
To create an improved computing resource for cloud and big data users in the Commonwealth.
To create a new model of cloud computing that enables research and technology companies to innovate and profit in the cloud and big data sectors.
Fast Facts about the MOC
Who:
Led by Boston University, the MOC is a collaborative effort among BU, Harvard, UMass Amherst, MIT, and Northeastern University, as well as the Massachusetts Green High-Performance Computing Center (MGHPCC) and Oak Ridge National Laboratory (ORNL). Learn more about all of the project members and partners.
How:
The MOC is funded by a $3M Commonwealth of Massachusetts MassTech Collaborative Matching Grant Award, and with more than $16M of matching grants from key industry participants. [Press release]
Why:
With significant payoff to the public and private sectors, the MOC will be a catalyst for the economic development of business clusters that engage both industry and academia. [Presentation at the 2014 Open Stack Summit]
Visit the MOC website to learn more about the project,  recent developments, and opportunities to join the MOC team.