Visiting Fellows

Peter Chin joined the Institute as a Visiting Fellow in September 2013. He is chief scientist with the Decision Systems Group at the Charles Stark Draper Laboratory, where he conducts research in the areas of compressive sensing, data fusion, external graph theory, game theory, multiple hypothesis tracking, quantum-game inspired cybersecurity, sensor resource management, and cognitive radio with grants from ONR, AFOSR, OSD and DARPA. Prior to joining the Institute, Dr. Chin held visiting fellow appointments at the London Institute of Mathematical Sciences and as a research professor in the ECE Department at Johns Hopkins University, where he led or co-led sponsored research projects at these institutions. Dr. Chin obtained his BS and MS from Duke University and his PhD in Mathematics from MIT.
Mark Stuart Day joined the Institute as a Visiting Fellow in spring 2012. As chief scientist at Riverbed, he has led the company's competitive analysis and contributed to its technical strategy since 2004, as the company has grown from a 40-person start-up to a public company with more than 2,500 employees. Before Riverbed, he was technical lead for product management in the content networking business unit of Cisco Systems. He joined Cisco with the acquisition of SightPath, a Boston-area start-up. Before that, he was at Lotus, where his work contributed to the creation of Lotus Sametime. Dr. Day has chaired Internet Engineering Task Force (IETF) working groups on instant messaging and presence protocol (IMPP) and content internetworking (CDI). He holds more than 30 patents relating to presence, streaming media, content networking, mobile communications, security, and telephony. Dr. Day's other notable work includes contributions to the programming languages Argus and Theta, and to the distributed object database Thor. He has also served as an adjunct professor at Harvard University. He received his PhD in Electrical Engineering and Computer Science from MIT in 1995.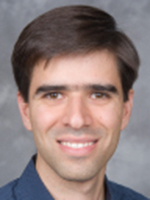 Rodrigo Fonseca joined the Institute a Visiting Fellow in September 2013. He is an assistant professor in Brown University's Computer Science Department. He holds a PhD from UC Berkeley, and prior to Brown was a visiting researcher at Yahoo! Research. He is broadly interested in networking, distributed systems, and operating systems. His research involves seeking better ways to build, operate, and diagnose distributed systems, including large-scale internet systems, cloud computing, and mobile computing. He is currently working on dynamic tracing infrastructures for these systems, on the interaction of end-systems and the network, and on better ways to manage energy usage in mobile devices.
Hamed Okhravi became an Institute Visiting Fellow during Summer 2014 as part of the new BU/LL Research Collaboration.  Hamed joined the Cyber Systems and Technology Group at Lincoln Laboratory in February 2010, where he leads programs and conducts research in the area of systems security. His expertise and research interests include cyber security, cyber trust, science of security, security metrics, operating systems, and virtualization. Currently, Dr. Okhravi is developing cyber-attack resilient systems and networks. The current effort focuses on analyzing and creating cyber moving target techniques and resilient systems.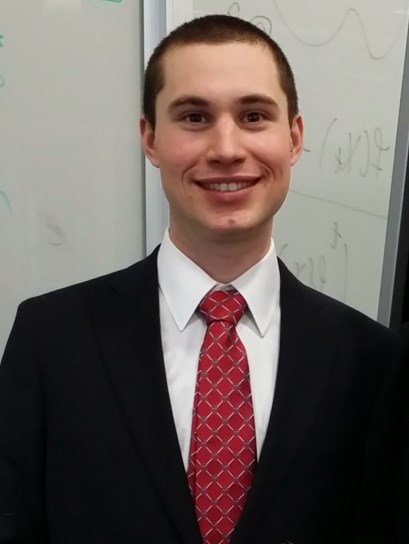 Richard Skowyra became an Institute Visiting Fellow during Summer 2014 as part of the new BU/LL Research Collaboration. Rick joined the Cyber Systems and Technologies Group at MIT Lincoln Laboratory in June 2014, where he conducts research on the safety of distributed systems. His expertise and research interests include cyber security, software-defined networks, networking, formal logic and verification, domain-specifc languages, and the theory of distributed systems. Currently, Dr. Skowyra is developing systems and networks that can operate securely even when compromised by malicious actors. His work focuses on developing new, verifiably secure moving-target defenses, as well as the evaluation of existing techniques.
Mario Meireles Teixeira joined the Institute as a Visiting Fellow in March 2014. He is an associate professor at UFMA, Brazil, and holds a PhD in Computer Science from the University of Sao Paulo, Brazil. His broad areas of interest are distributed systems, web services and peer-to-peer networks. His current research involves delivering multimedia over peer-to-peer networks based on mobile devices and also the creation of authoring tools for end-user development of multimedia objects for educational purposes. His work at the Hariri Institute focuses on networking and VM allocation issues in clouds and on the development of cloud-enabled applications.
Timothy H. Edgar is a visiting fellow at the Institute and adjunct professor of law at the Georgetown University Law Center. His work focuses on the unique policy challenges posed by growing global cyber conflict, particularly in reconciling security interests with fundamental values, including privacy and Internet freedom. He served under President Obama as the first director of privacy and civil liberties for the White House National Security Staff, focusing on cybersecurity, open government, and data privacy initiatives. From 2006 to 2009, he was the first deputy for civil liberties for the director of national intelligence, reviewing new surveillance authorities, the terrorist watchlist, and other sensitive programs. He has also been counsel for the information sharing environment, which facilitates the secure sharing of terrorism-related information. Prior to his government service, Mr. Edgar was the national security and immigration counsel for the American Civil Liberties Union, where he spearheaded the organization's innovative left- right coalition advocating for safeguards for a number of post-9/11 counterterrorism initiatives, including the USA Patriot Act. He frequently testified before Congress and appeared in major television, radio, and print media.
Please visit Past Fellows page for prior Visiting Fellows