Eric Kolaczyk Appointed as the New Director of the Hariri Institute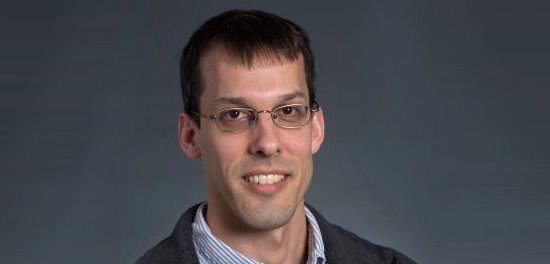 We are delighted to announce the appointment of Eric Kolaczyk as the new Director of the Boston University Rafik B. Hariri Institute for Computing and Computational Science & Engineering, beginning on January 15, 2020. A Professor of Math & Statistics, Eric was identified to lead the Institute as its second director since its inception. Eric has been involved with the Institute as a member of the five-year review committee and as a member of the Institute's leadership by serving on the Institute's Steering Committee. 
Eric Kolaczyk has a BS in mathematics from the University of Chicago, and MS and PhD degrees in statistics from Stanford University. He has been on the faculty in the Department of Mathematics and Statistics at Boston University since 1998 and was faculty in the Department of Statistics at the University of Chicago before that. He also has been visiting faculty at Harvard University, l'Universite Paris VII, and l'Ecole Nationale de la Statistique et de l'Administration Economique (ENSAE) in Paris.
Please join us in welcoming Eric to the Hariri community!