2020 Spring Research Incubation Awardees
We are delighted to share with you the 2020 Spring Research Incubation Awardees. These awards were chosen for their potential to create new teams leveraging computing and data to define new directions of research. In turn, they are just one of several mechanisms at the Hariri Institute for creating synergy and building community at BU around computing and data science research.
Furthermore, we would like to acknowledge the contributions and support of the BU Office of Research, Honda Research Institute Europe, and the Multicellular Design Program (MDP). The ability to offer specialized tracks of funding further exemplifies the collaboration and partnership underlying our approach to creating opportunities and accelerating convergence within the BU community.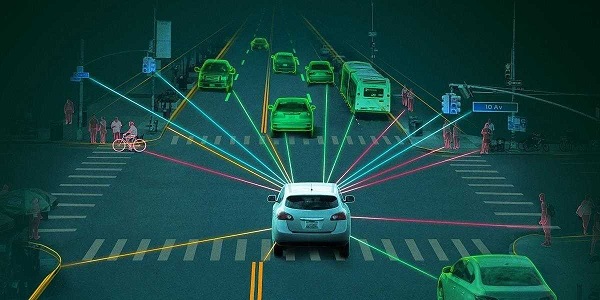 Automated Threat Modeling for Connected Vehicles
PI: David Starobinski, Professor, Electrical & Computer Engineering and Systems Engineering, ENG
Special Track: Honda Research Institute Europe
Misbehavior by compromised vehicles represents a significant threat to connected vehicle technology. Specifically, a compromised vehicle that has authenticated credentials allowing it to communicate with other vehicles freely. <more>
---

reFuzz: Reusing Fuzzing Results to Improve Security Assessments
PI: Manuel Egele, Assistant Professor, Electrical & Computer Engineering, ENG
Special Track: Honda Research Institute Europe
As cybersecurity concerns increasingly move to the forefront of manufacturers' concerns, their need to perform security assessments of products and systems pre and post-sale receives significant attention. <more>
---

Multi-scale Modeling of Complex Interfaces Aided by Machine Learning
PI: Emily M. Ryan, Assistant Professor, Mechanical Engineering, ENG
Co-PIs: Sahar Sharifzadeh, Assistant Professor, Electrical & Computer Engineering and Materials Science & Engineering, ENG. Brian Kulis, Assistant Professor, Electrical & Computer Engineering, ENG
Track: Hariri Institute for Computing
To investigate the complex interfaces in material systems and create a multi-scale modeling framework by studying interfaces in the presence of an electric field. <more>
---
Histomorphologic Analysis of Ebola Viral Disease in Rhesus Macaques Using Deep Learning
PI: Nicholas Crossland, Assistant Professor, Pathology and Laboratory Medicine, MED
Co-PI: Vijaya Kolachalama, Assistant Professor, Medicine, MED
Track: Hariri Institute for Computing
Nicholas Crossland, along with Co-PI, Vijaya Kolachalama, a Research and Junior Faculty Fellow at the Hariri Institute of Computing aim to generate new analytical tools for understanding biological data sets and the interrelatedness or quantitative histomorphology "pathomics" with other clinicopathological study data. <more>
---
Interactive Biofeedback to Improve Voice Masculinity in Transmasculine Speakers
PI: Cara Stepp, Associate Professor, Speech, Language and Hearing Sciences, ENG
Co-PI: Lauren Tracy, Assistant Professor, Otolaryngology, MED
Track: Hariri Institute for Computing
Acoustic parameters can target voice modification sessions to alter the perception of gender of transmasculine speakers meaningfully. Additionally, novel speech resynthesis techniques can be used to modulate speech parameters of transmasculine speakers before and following voice masculinization. <more>
---
Towards Developing Computational Models to Predict the Spreading of Radicalizing Content on the Web
PI: Jessica Stern, Research Professor, Pardee School of Global Studies
Co-PI: Gianluca Stringhini, Assistant Professor, Electrical and Computer Engineering, ENG
Track: Hariri Institute for Computing
Online social media has become a prominent vector for extremists to spread radicalized content, to make their ideology reach a large number of people by not only radicalizing but also recruiting vulnerable people into their ranks. <more>