BU Cyber Alliance Presents Wed@Hariri Book Talk: "Privacy's Blueprint"
3:00 PM – 4:30 PM on Wednesday, October 25, 2017
Refreshments & networking at 2:45 PM
Hariri Institute for Computing
111 Cummington Mall, Room 180
Privacy's Blueprint: The Battle to Control the Design of New Technologies
Woodrow Hartzog
Professor of Law and Computer Science
Northeastern University
This Wednesday@Hariri event is hosted as part of the Cyber Alliance Speaker Series.
Abstract: Every day, Internet users interact with technologies designed to undermine their privacy. Social media apps, surveillance technologies, and the Internet of things are all built in ways that make it hard to guard personal information. And the law says this is okay because it is mainly up to users to protect themselves—even when the odds are deliberately stacked against them.
We should resist this state of affairs. Instead, the law should require software and hardware makers to respect privacy in the design of their products. Current legal doctrine treats technology as though it is value-neutral: only the user decides whether it functions for good or ill. But this is not so. Popular digital tools are designed to expose people and manipulate users into disclosing personal information.
Against the often self-serving optimism of Silicon Valley and the inertia of tech evangelism, privacy gains will come from better rules for products, not users. The current model of regulating use fosters exploitation. We must develop the theoretical underpinnings of a new kind of privacy law responsive to the way people actually perceive and use digital technologies. The law can demand encryption. It can prohibit malicious interfaces that deceive users and leave them vulnerable. It can require safeguards against abuses of biometric surveillance. It can, in short, make the technology itself worthy of our trust.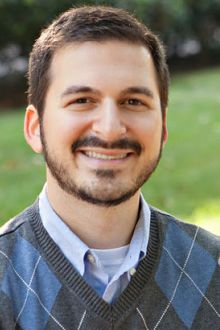 Bio: Professor Hartzog is a Professor of Law and Computer Science at Northeastern University, where he teaches privacy and data protection law, policy, and ethics. He holds a joint appointment with the School of Law and the College of Computer and Information Science. His recent work focuses on the complex problems that arise when personal information is collected by powerful new technologies, stored, and disclosed online.
Professor Hartzog's work has been published in numerous scholarly publications such as the Yale Law Journal, Columbia Law Review, California Law Review, and Michigan Law Review and popular national publications such as The Guardian, Wired, BBC, CNN, Bloomberg, New Scientist, Slate, The Atlantic, and The Nation. His book, Privacy's Blueprint: The Battle to Control the Design of New Technologies, is under contract with Harvard University Press. He has testified twice before Congress on data protection issues.
Professor Hartzog has served as a Visiting Professor at Notre Dame Law School and the University of Maine School of Law. He previously worked as an attorney in private practice and as a trademark attorney for the United States Patent and Trademark Office. He also served as a clerk for the Electronic Privacy Information Center. He holds a PhD in mass communication from the University of North Carolina at Chapel Hill, an LLM in intellectual property from the George Washington University Law School, and a JD from Samford University.