Students Showcase Work in Tools for Data Science Poster Session
Hosted by BU Spark! and the Hariri Institute for Computing, students in Professor Evimaria Terzi's CS506 (ENG 500) "Tools for Data Science" had the opportunity to showcase their classwork in a poster session on Friday, May 5th. With the help of BU Spark! director, Ziba Cranmer, students were paired with local companies and organizations, including the ALCU, Microsoft, and Converse, to tackle small-scale computer and data science problems. The topics ranged from an analysis of the book-rating website Goodreads, to stop and frisk correlations, to movie data analyses. Throughout the semester, Terzi, Associate Professor of Computer Science, advised project teams, giving students the resources and guidance they needed to succeed.
Given the opportunity to work with various clients, students were able to choose which projects to tackle. The 500 level class also gave undergraduate students the chance to work alongside graduate students who have experience working with external clients out of BU. Many of the students appreciated the opportunity to work on client-based projects that gave them the chance to address real-world issues.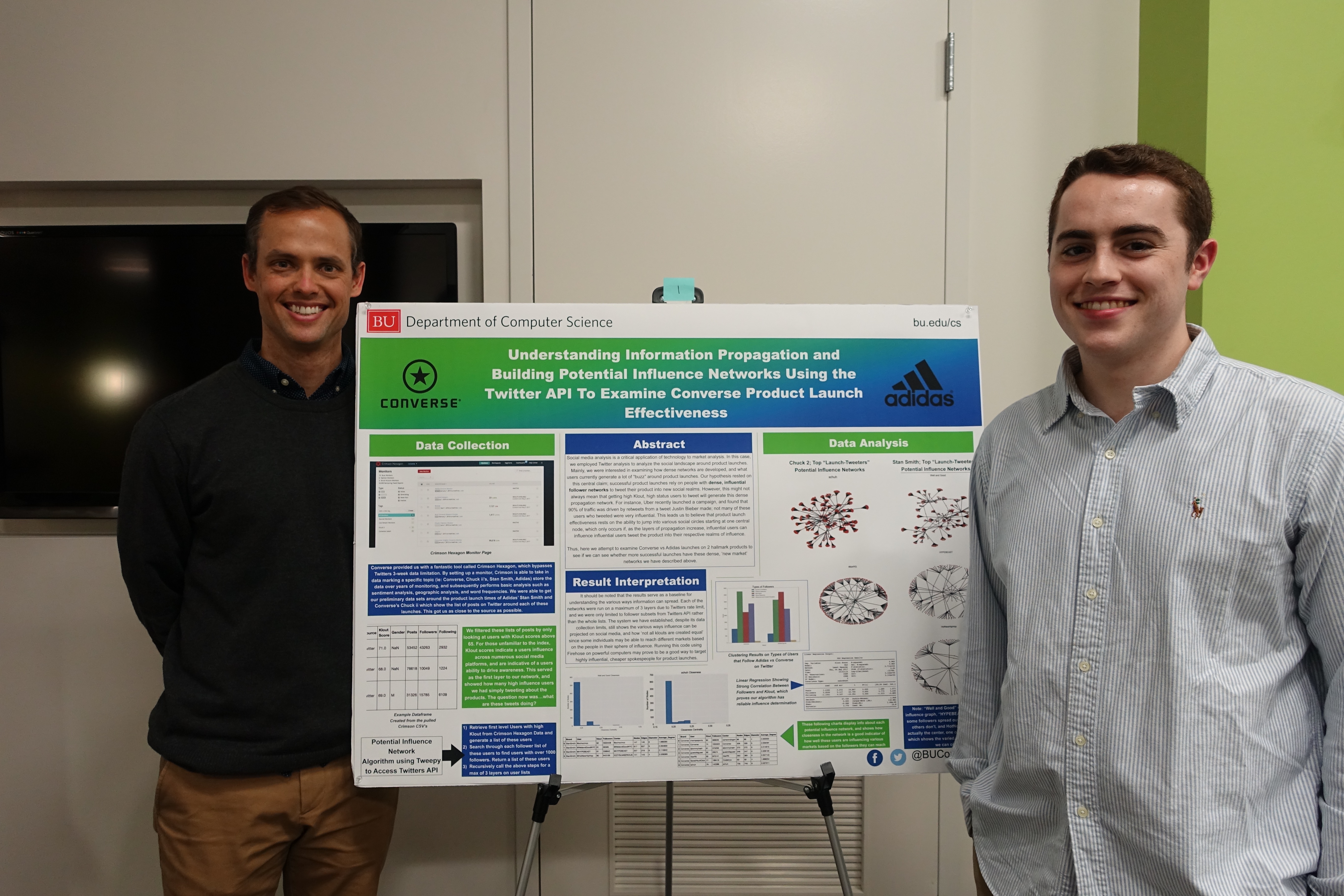 Such was the case for undergraduate junior Josh Surette and graduate student Brian Hart, who worked with Converse to analyze the influence of Twitter networks on sneaker launches. The duo compared Converse's Chuck II launch, with data provided by the company, with Adidas' launch of the ever-popular Stan Smith sneaker a few years ago. "It's definitely the coolest learning experience I've ever had," Surette said, "You get different viewpoints, and you get to meet real workers and executives." Surette and Hart, with Converse beside them at each step, were even asked to present their findings to Converse's strategy team.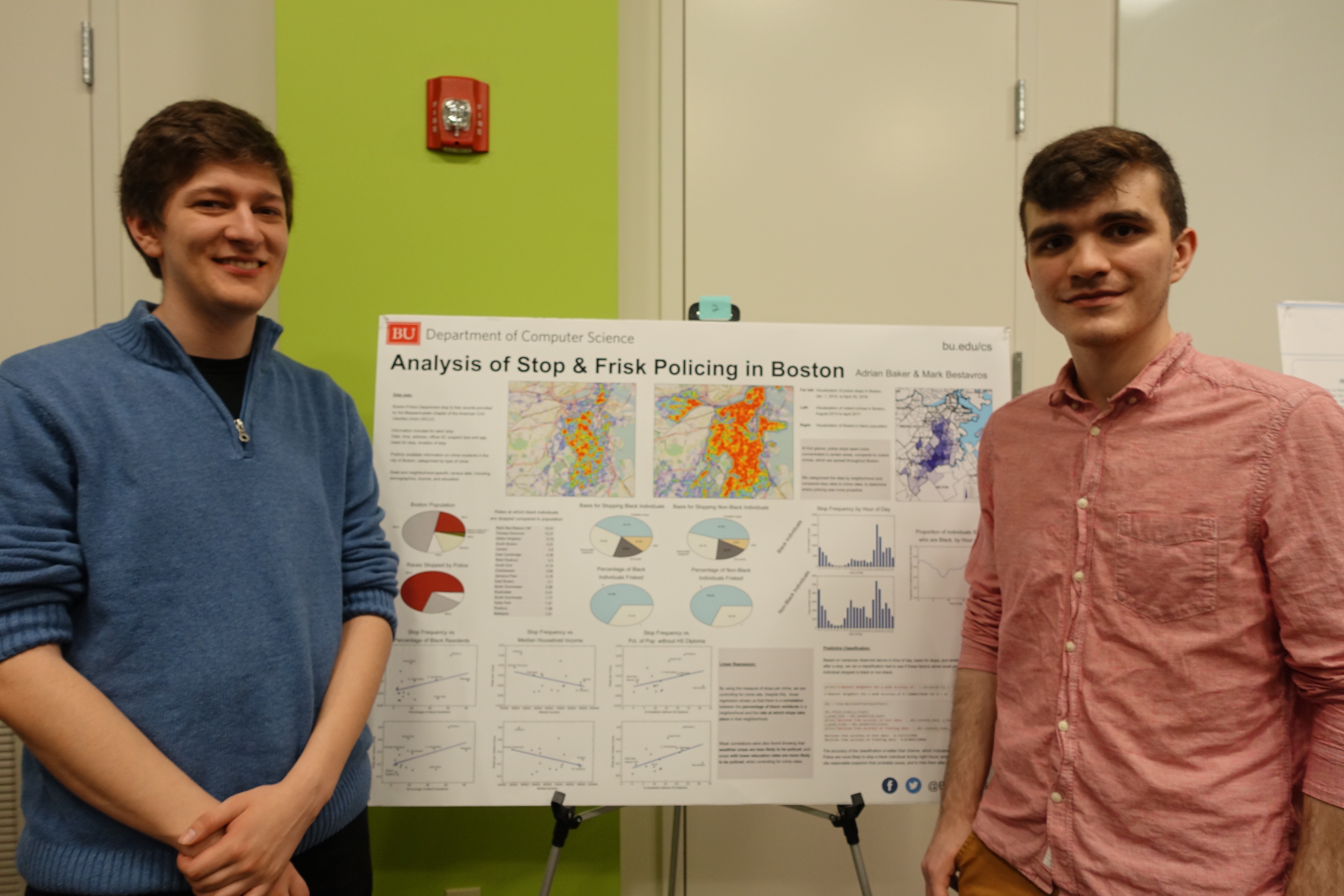 The sentiment was felt similarly by Adrian Baker, who partnered with Mark Bestavros and worked with the ALCU to analyze stop and frisk practices by the Boston Police Department. Their research found that there are various factors leading police to use this tactic in specific areas, including education level, racial population, and income. The ALCU was able to provide the team with stop and frisk data after suing the BPD for the information, which is meant to be public. "It's such a unique opportunity" noted Baker. "Using in-class work to do good outside of BU and outside of your own education is incredibly empowering."