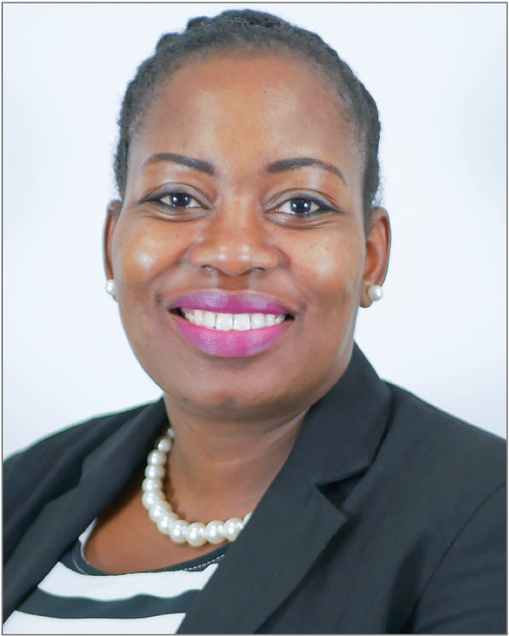 Thabsile Princess Ntshalintshali
SWAZILAND
Ms. Thabsile Princess Ntshalintshali is the first Swazi female chartered accountant to work in public practice in Swaziland's history. In 2013, she co-founded PKF Chartered Accountants Swaziland, the country's first fully Swazi-owned international audit firm, and became one of its partners. She has vast experience in financial reporting, tax compliance, external audits, and business advisory services to both domestic and international entities. She regularly works with the Swaziland Revenue Authority (SRA)  on developing solutions to issues that impact Swazi taxpayers, and she partners with the SRA in providing workshops that train and refresh taxpayers across the country on topical and salient issues related to their taxes.
Ms. Ntshalintshali holds a Bachelor of Commerce (B.Com.) and a Diploma in Commerce (Dip.Com.) from the University of Swaziland  in Kwaluseni. She further holds a Practising Certificate as a Certified Auditor, which she earned through the Swaziland Institute of Accountants (SIA), and she is a Fellow of the Association of Chartered Certified Accountants (ACCA).
During her Fellowship year, Ms. Ntshalintshali aims to advance her understanding of auditing systems, accounting regulations, and statutory compliance programs in the accounting sector. She also plans to study U.S.-based approaches to accountability, business development, and corporate governance, with an emphasis on how such approaches support economic development. Following her return to Swaziland, she will work to improve the enforcement of statutory company and tax laws among small and medium enterprises across the country. In order to address a shortage of chartered accountants in Swaziland, she will develop new training programs for undergraduate students. She will further dedicate herself to increasing the number of women executives in the accounting sector.