Eva Ramos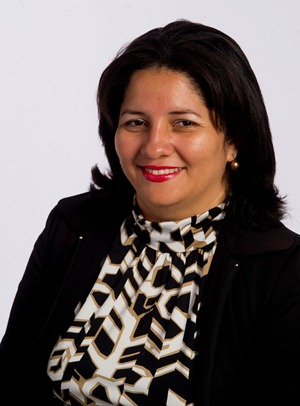 Eva Ramos has 18 years of experience as an English as a Foreign Language (EFL) educator. She teaches at the Ruben Dario Elementary School and as a part-time English professor at Latina University. In addition to teaching courses to undergraduate English majors, she assists the department chair with the administration of courses, professional development activities, and cultural events. Ms. Ramos has been a teacher-trainer for more than 10 years and has experience coordinating English language programs for the Ministry of Education at a regional level. She also presented at the TESOL International Conventions in 2010 and 2011.
Ms. Ramos holds a bachelor's degree in English and an MA in teaching English to speakers of other languages (TESOL) from the University of Panama. She is certified as an EFL teacher by the School of International Training (SIT) in Costa Rica.
During her Humphrey year, Ms. Ramos plans to expand her knowledge of instructional technology, teacher training, and curriculum design—essential to the modernization of English language learning in her country.